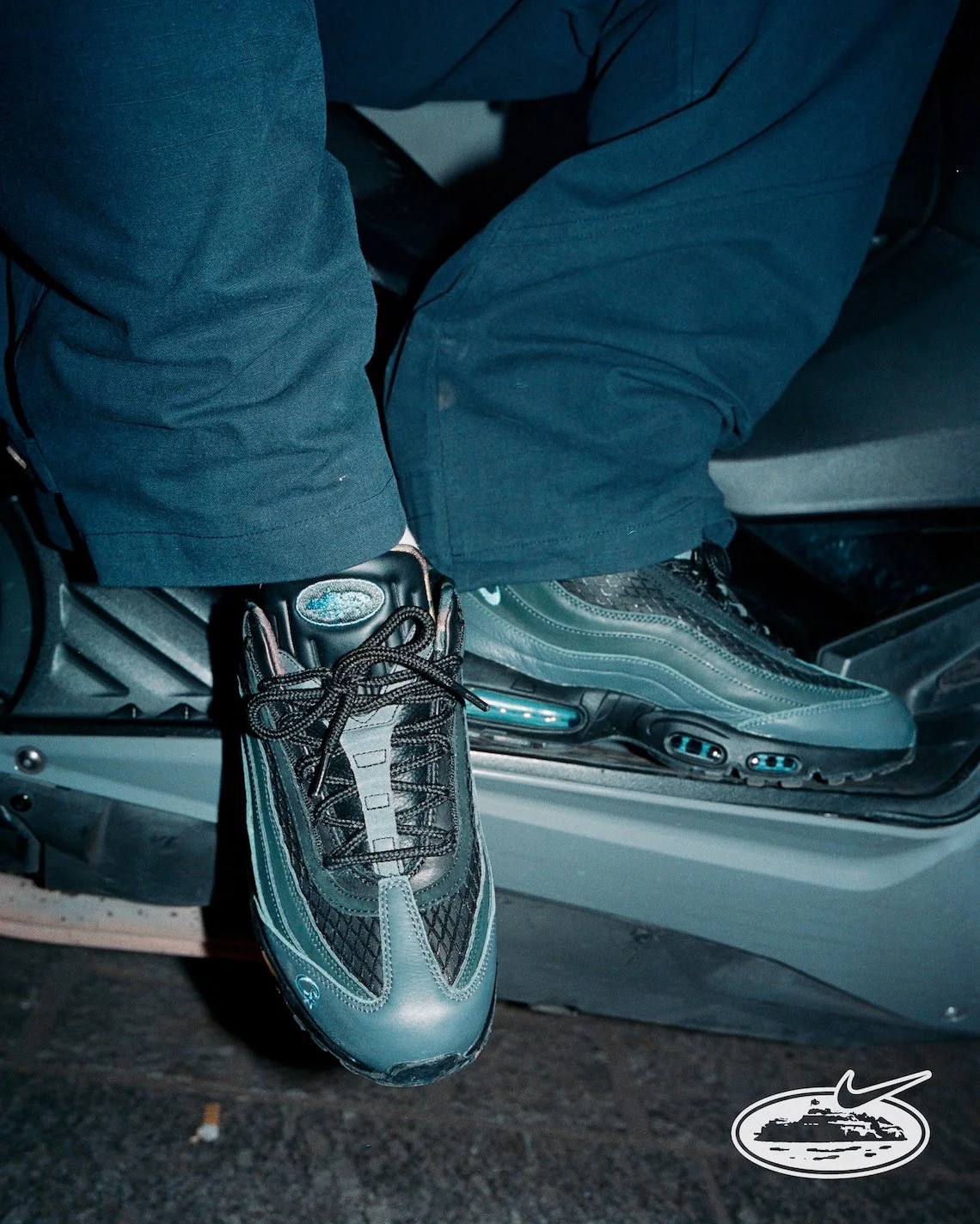 Image: Sneaker News
A collaboration between the biggest sneaker markers in the game and a trendy new London streetwear brand. Founded by Clint419, Corteiz has been picking up steam in the streetwear scene. To the extent that big names like Drake, Skepta and Central Cee have all taken notice. Therefore, a sneaker collaboration only made sense. But the fact that it is with Nike is surprising, given they filed a lawsuit against the brand in 2021, claiming that Clint's Corteiz branding was too close to their patented "Cortez" name. The two have clearly worked out their issues and have collaborated on 3 Air Max 95s. The first dropping in London, and then in New York. The last pair's release in Paris was one of the wildest releases we've seen in a while.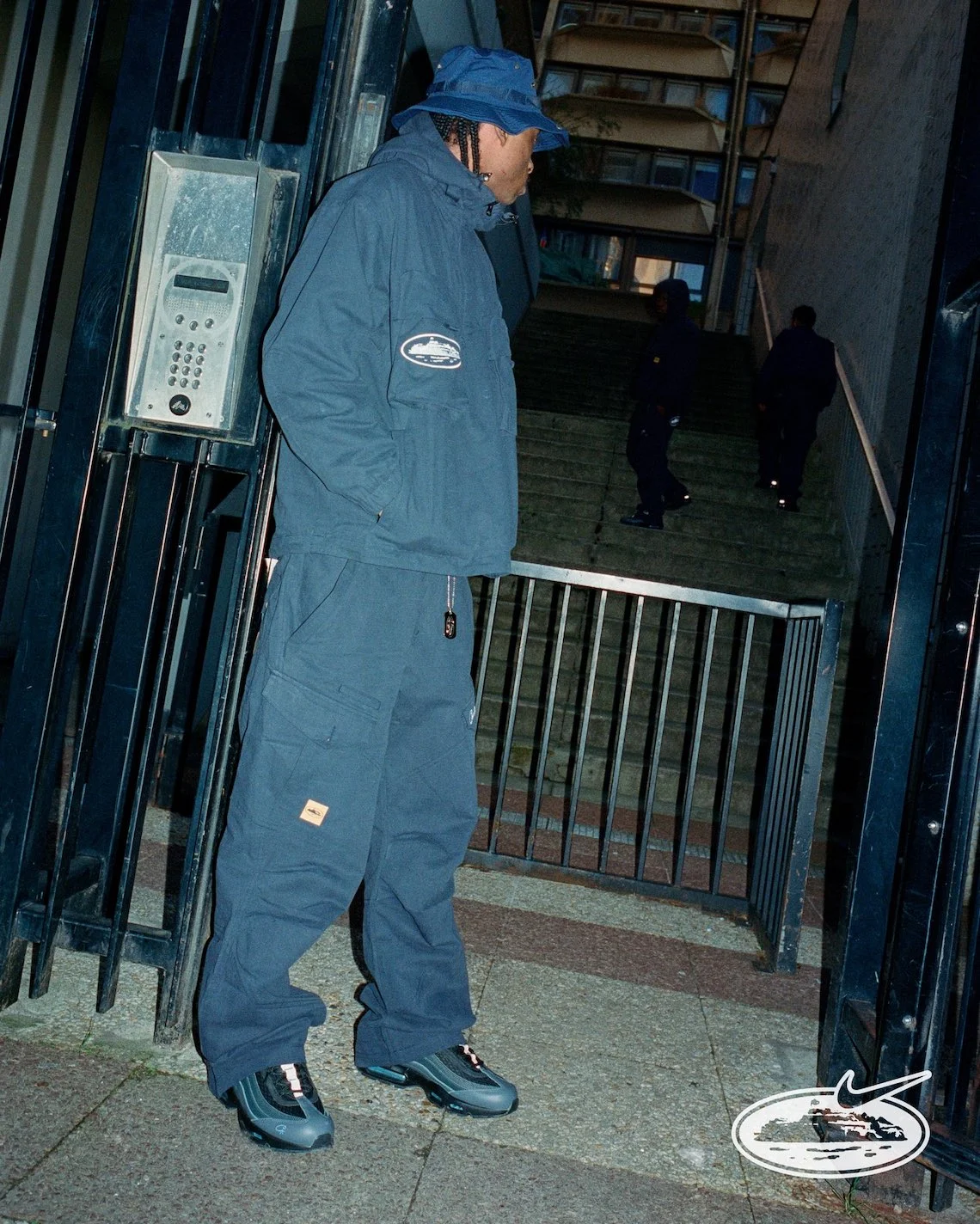 Image: Sneaker News
What happened?
The events unravelled similarly to the first two colorways, but this time taking place in Paris. A bus travelled around featuring Nike and Corteiz branding and brandishing the coordinates where the sneakers would become available. Videos have surfaced online of the bus being swarmed by fans. Whilst others show crowds running across the city in attempts to get their hands on the sneaker. The sneakers were sold out of co-branded vans filled with them. This came after a similarly impressive release occurred in London and New York. The latter of which featured a pop-up deli and a huge billboard in Times Square.
Although the sneakers have been extremely popular, the wild nature of their release has raised eyebrows. The release brought back the rush of getting sneakers in person but, also, the potential dangers such havoc could involve. Nike released a widely acclaimed commercial with Corteiz to announce their collaboration. The ad saw Real Madrid star Eduardo Camavinga hit a full-pitch trick shot. Filmed with basic recording equipment, the commercial was reminiscent of the Nike ads fans have grown up on. But there was an added twist with some London slang that brought the sneaker back to Corteiz's UK roots. Fans were left impressed at how Clint419 had been granted so much creative control from such a big corporation.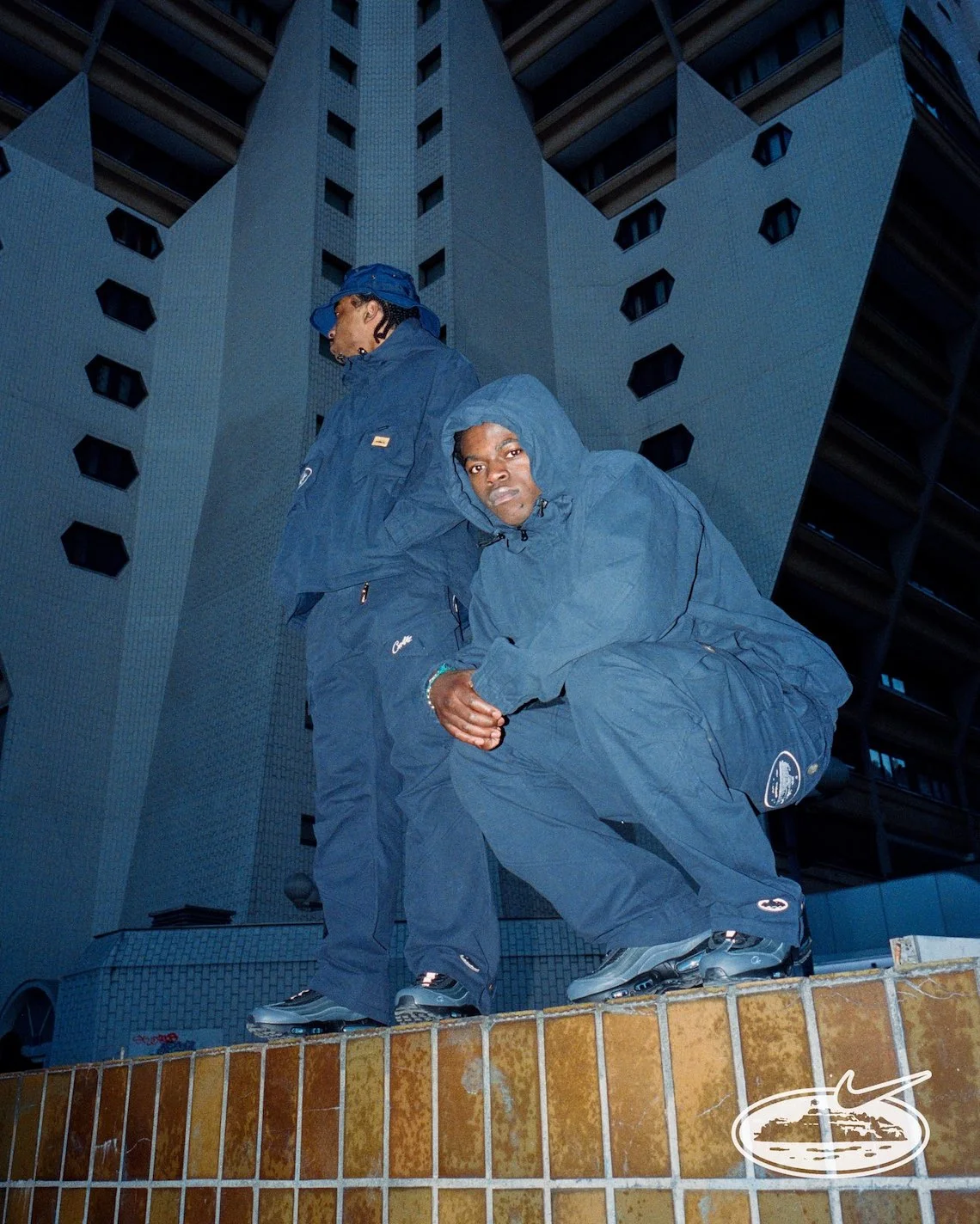 Image: Sneaker News
What do you need to know about the sneaker?
The Air Max 95 SP Corteiz Aegean Storm comes in a dark navy-blue leather upper, with a black mesh around the top of the sneaker. Black laces with an attached lace lock, a black tongue and a midsole added to the sleek aesthetic. Corteiz branding comes in the form of lighter-colored embroidery on the toe guard and on the heel. Whilst a simpler offering than many collaborations we have seen, the clean look makes the sneakers very wearable. Perfectly matching the aesthetic of Corteiz's signature apparel.
The Nike Air Max 95 SP Corteiz Aegean Storm was released on the 15th of April. It's now available to buy and sell at WOOVIN where we offer the latest sneakers at the best prices.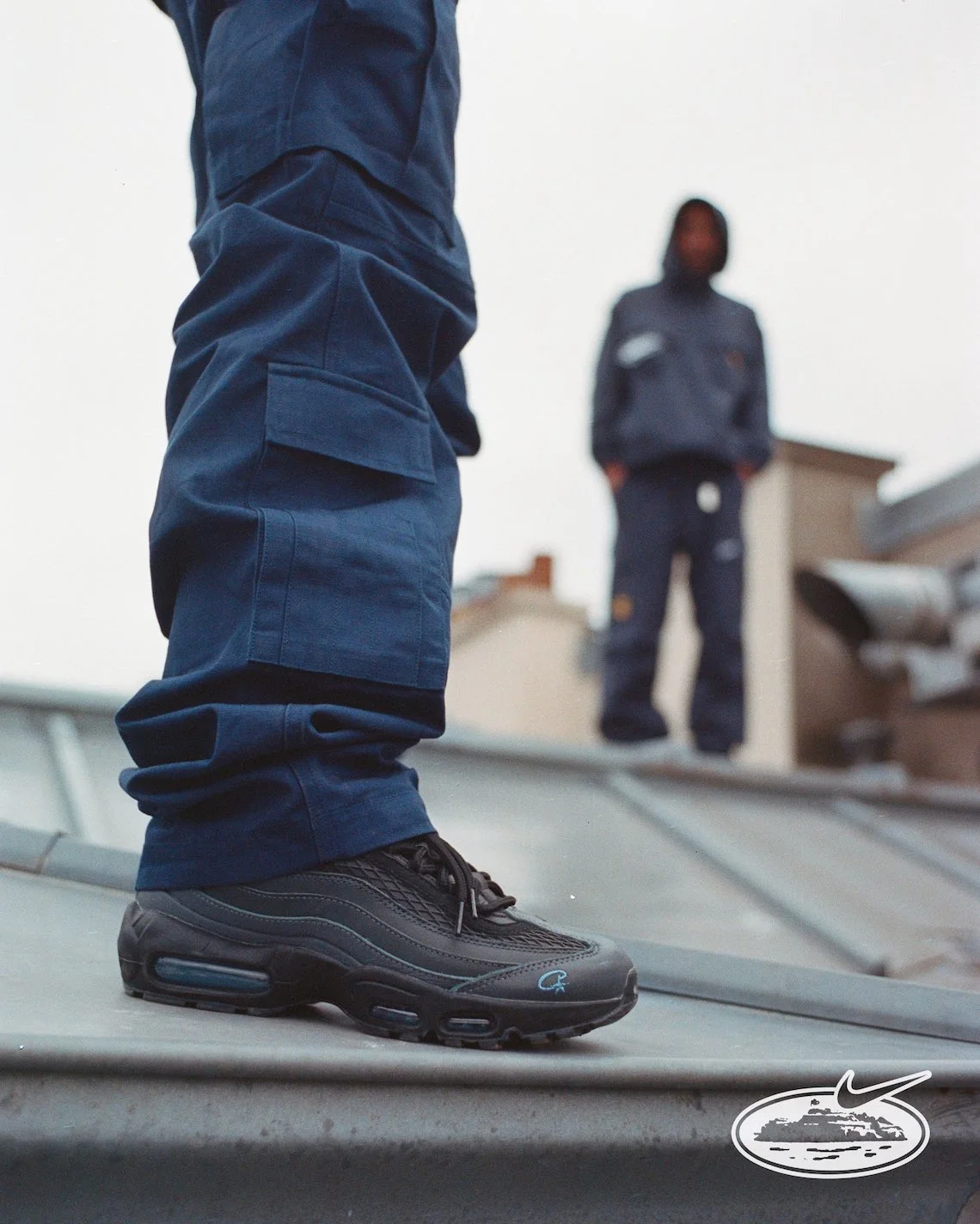 Image: Sneaker News