On the surface, a collaboration between one of Britain's biggest football clubs and basketball superstar, LeBron James, can seem strange. But, with the knowledge that both parties are endorsed by Nike and that James has been a minority owner of Liverpool since 2011, his latest sneaker collaboration is hardly surprising.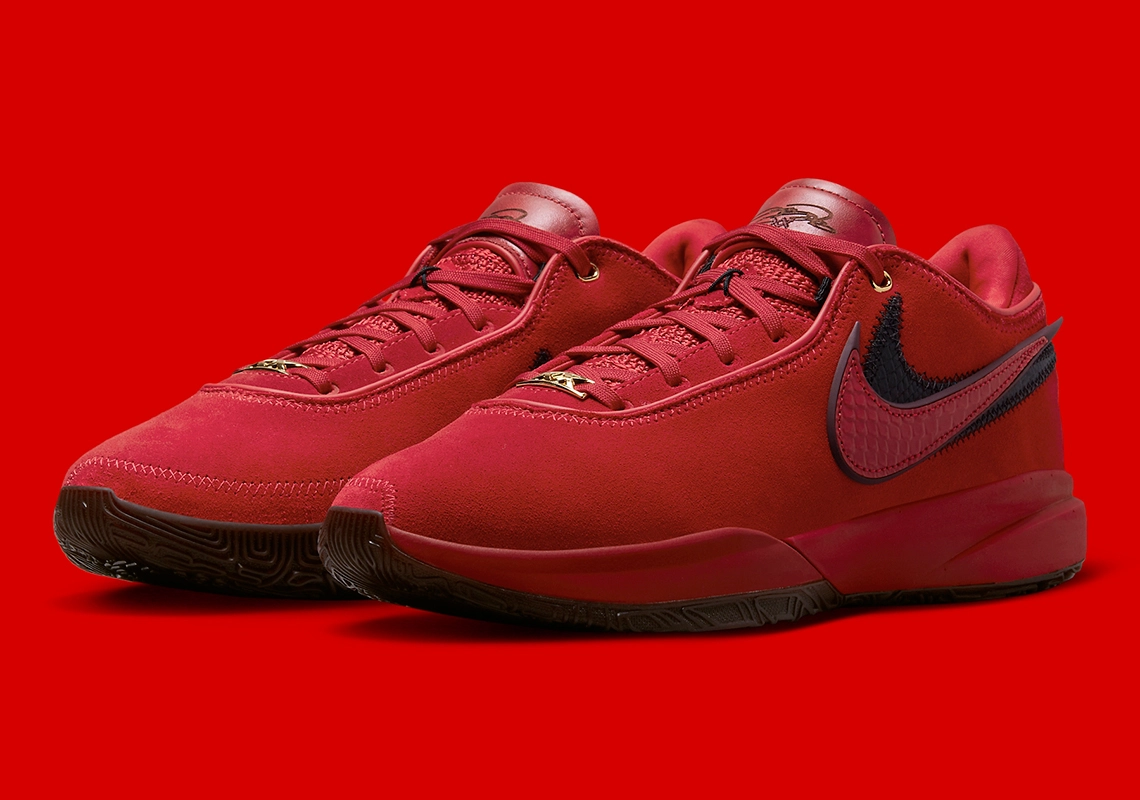 Image: Sneaker News
What you need to know
This is not the first time LeBron James has collaborated with Liverpool, though: they originally linked up back in 2012 on the LeBron 9. Its relative success caused a reverse colorway of the original collaboration to be released last year and is likely why the two have teamed up again on the LeBron 20. LeBron also released a pair of LeBron 18s with PSG's Kylian Mbappe a couple of years ago, so this is the 3rd time he has given his shoes a football-themed makeover. But the nature of this collaboration isn't the only reason it's attracting a buzz, it's also an extremely interesting design. It takes the LeBron 20 and strips back its panelling for a more luxurious, minimal suede upper. The model retains its performance abilities with its Zoom cushioned sole but the upper makes the shoe much more viable off the court as well. The shoes come entirely in red, save for a couple of black details underneath the swoosh on the side of the shoe, and on the outsole. Gold detailing on the deubré and the top eyelet adds to the luxurious feel of the shoe, whilst also in keeping with Liverpool's color palette. Moreover, Liverpool branding is present on the heels, whilst LeBron's signature covers the leather tongue tab.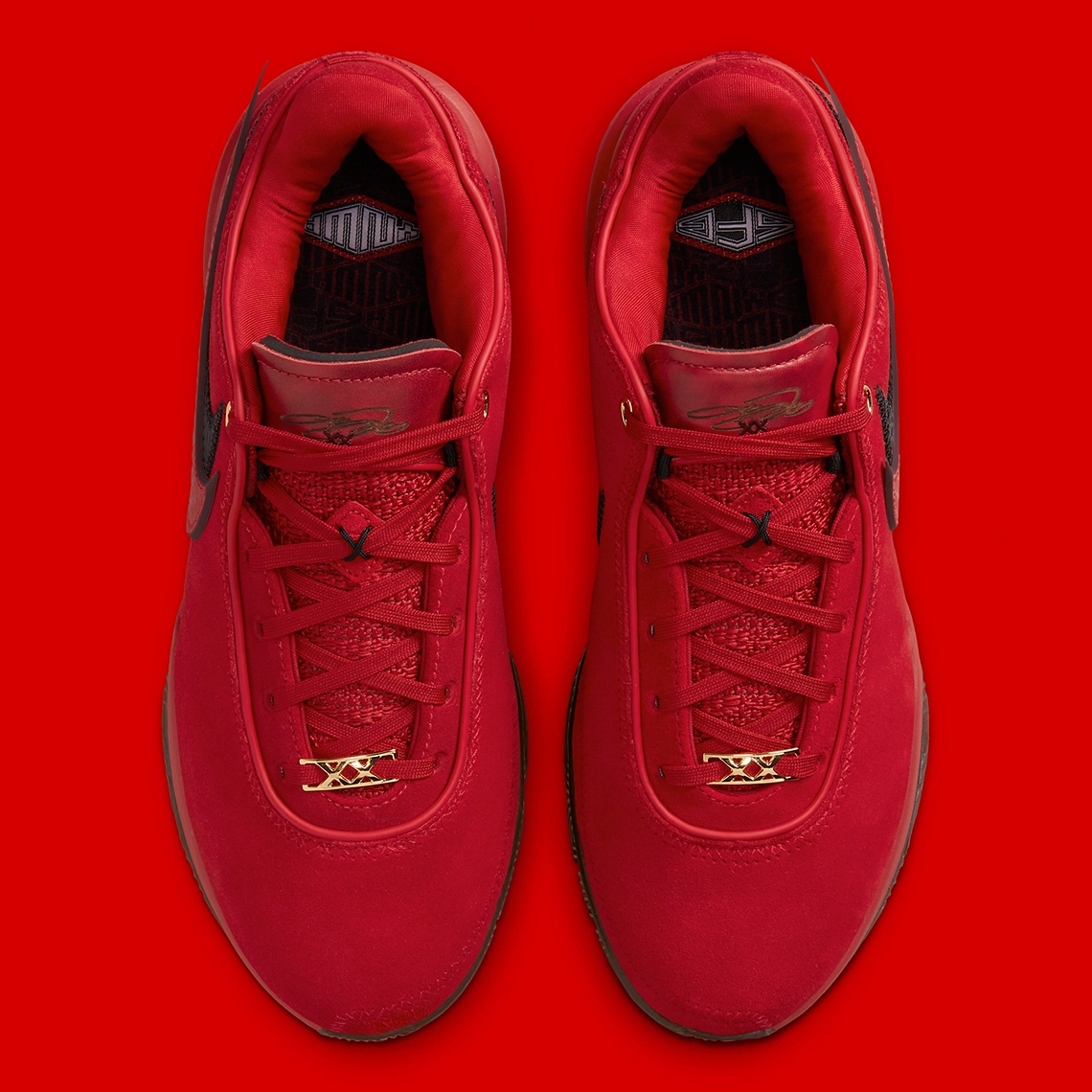 Image: Sneaker News
When and where will it be available?
The LeBron 20 Liverpool F.C. will be released on the 9th of February worldwide and will soon after become available through our WOOVIN site. So, if you are looking for a new pair of basketball shoes, the LeBron 20 has been a standout model this year in terms of its performance capabilities. Or, if you're just looking for a sleek model that'll catch people's attention, maybe this is the shoe for you.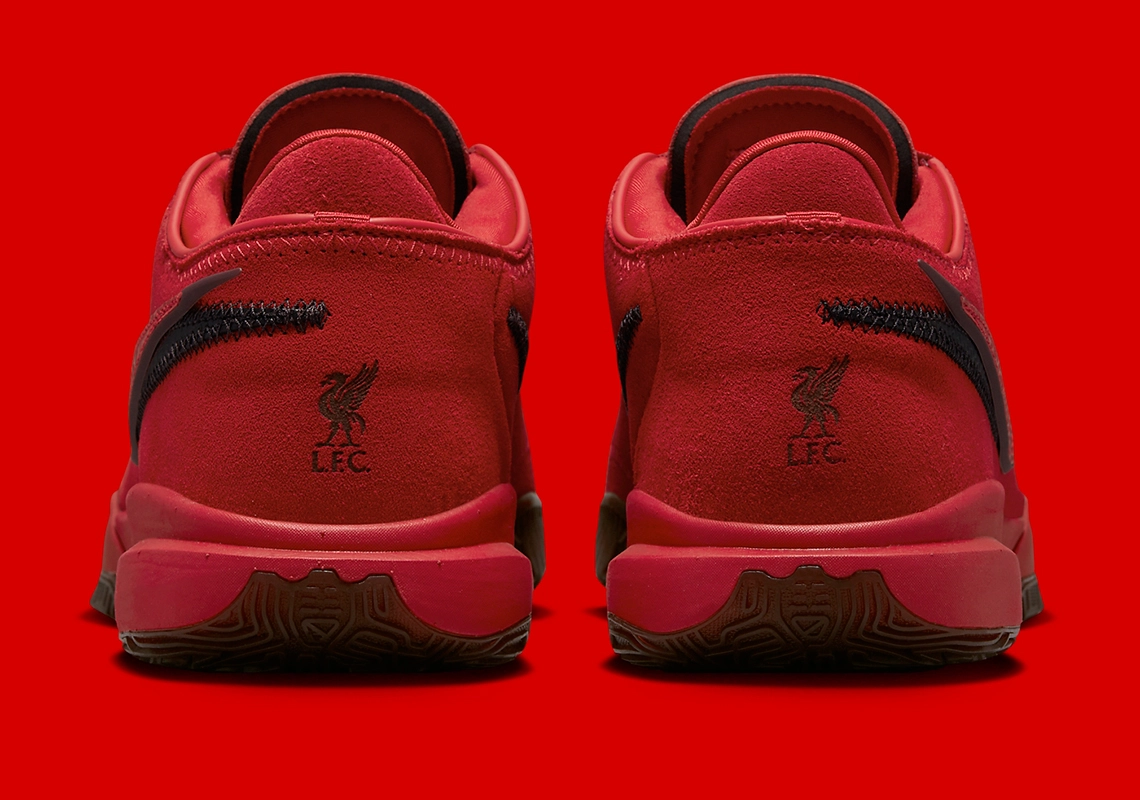 Image: Sneaker News