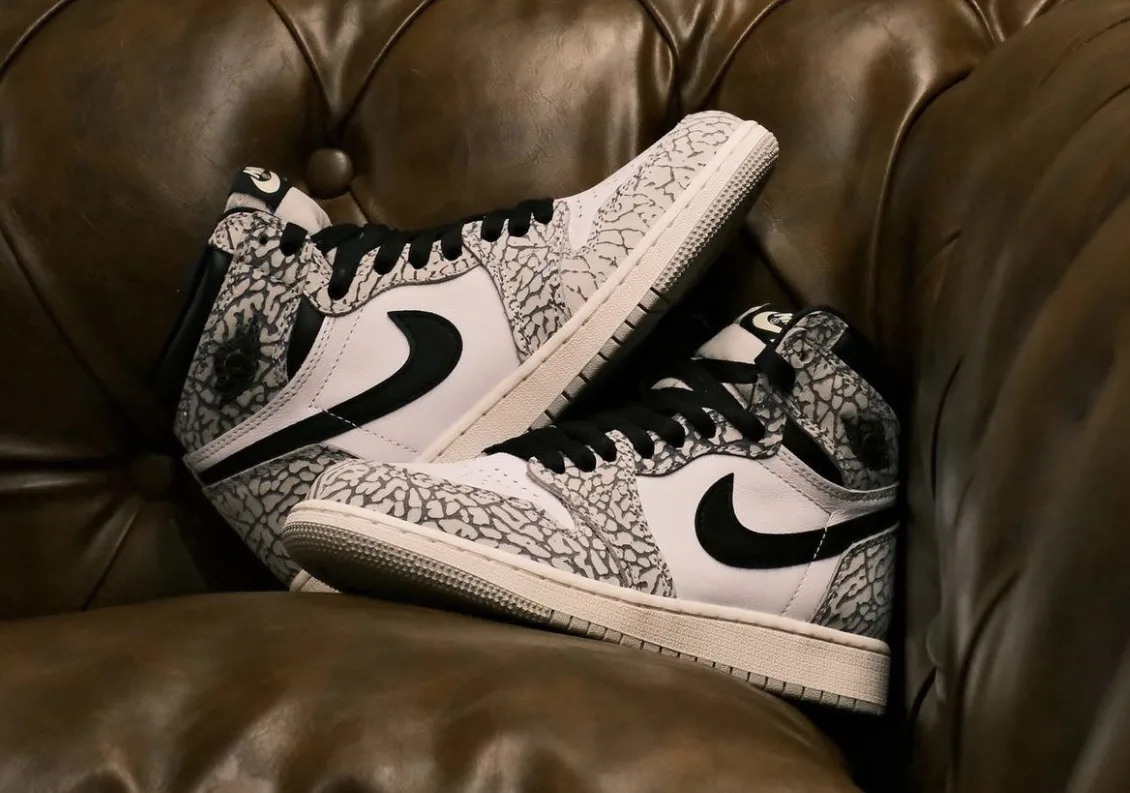 Image: Sneaker Bar Detroit
Jordan's most popular silhouette meets Jordan's most popular pattern with the new release of the Jordan 1 Retro High OG White Cement. We've got word that, later this month, Jordan will be releasing a version of their classic Air Jordan 1. However, it will ditch its traditional solid colors, instead receiving an elephant print makeover.

Image: Sneaker Bar Detroit
What you need to know 
The pair comes in a white leather base, with an elephant print covering the leather overlays. Hints of black are present around the collar, on the Nike swoosh and on the laces. The upper is paired with an off-white midsole and grey outsole.
The "White Cement" name is in reference to the Air Jordan 3 colorway of the same name. Also coming in white, grey and black, but characterized by its elephant print "cement" detailing. First appearing on the Air Jordan 3, the infamous elephant print has become a staple of Jordan's branding. And since then, it's featured on a number of their other silhouettes. Its three-dimensional nature and cracked appearance give the sneaker character and mark it distinctly as a Jordan product. In essence, it's their equivalent of Louis Vuitton's Damier and monogram patterns or Gucci's red and green stripes. Such a distinct pattern, therefore, furthers Jordan's attempts at assimilating with luxury brands, something the main Air Jordan line has been trying to accomplish throughout its history. As proven by their multiple silhouettes inspired by luxury sports cars and high-end pricing.
Furthermore, introducing this pattern (which started on the Air Jordan 3) behind the Wings logo present on the Air Jordan 1 is a notable touch. The Jumpman logo replaced the Wings logo after the Air Jordan 2. Therefore, making this the first time the pattern and branding have been present together on an Air Jordan model. What's more, as well as being historically significant, it looks great too!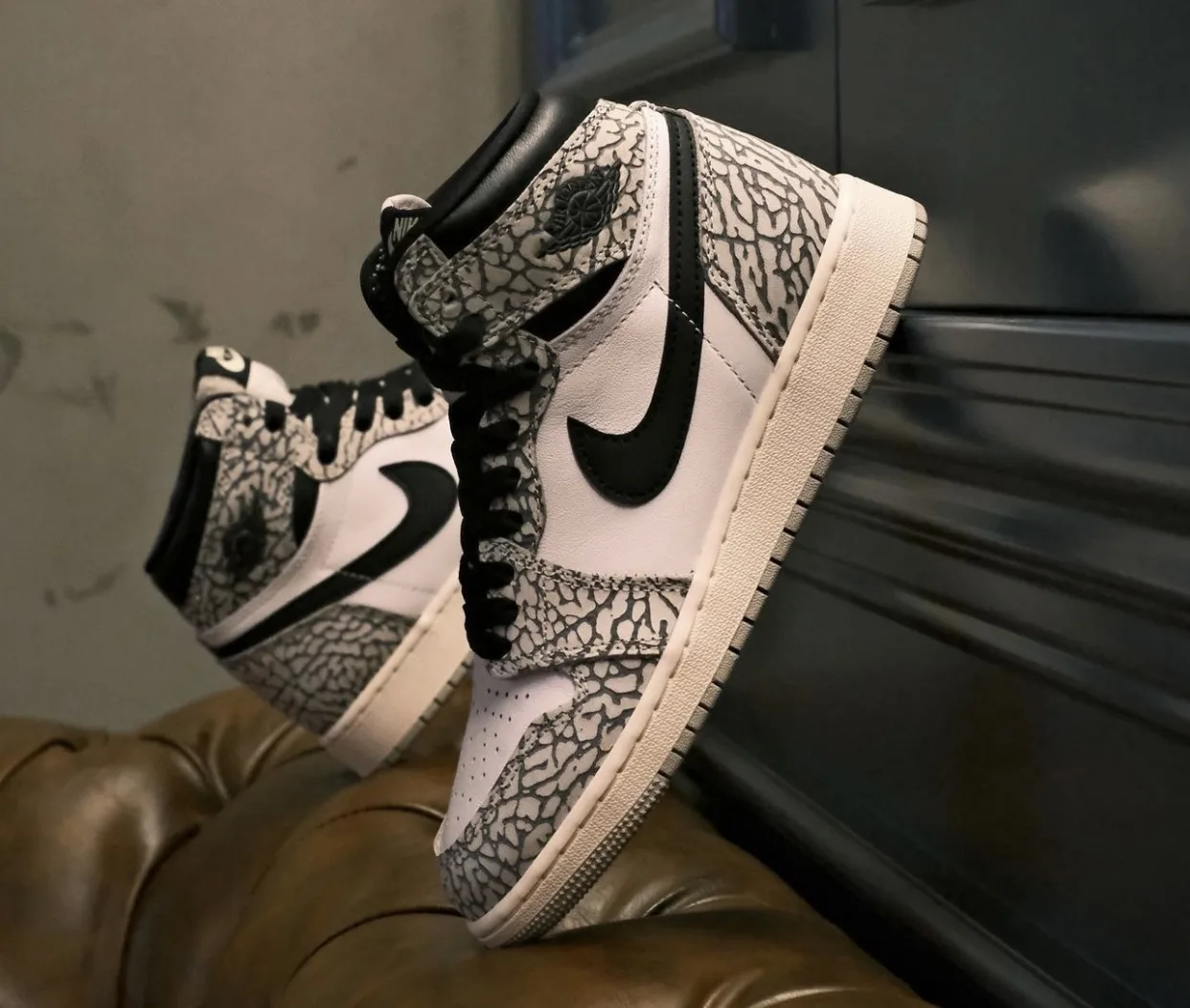 Image: Sneaker Bar Detroit
When and where will it be available?
Having only just released official photos, the shoes aren't set to release until February, the 26th to be exact. After which, you can buy and sell the Jordan 1 Retro High OG White Cement right here at WOOVIN.