As the year comes to an end, it's time to rate our favourite sneakers which have been released over the last 12 months: pitting our favourite kicks against each other, measuring their success in terms of popularity, creativity and greater importance within the sneaker space. But before we release our full top 10 list, we thought it was worth writing about some of the beloved models that narrowly missed out on our list. So, without further ado, check out below our honourable mentions for 2022's sneakers of the year.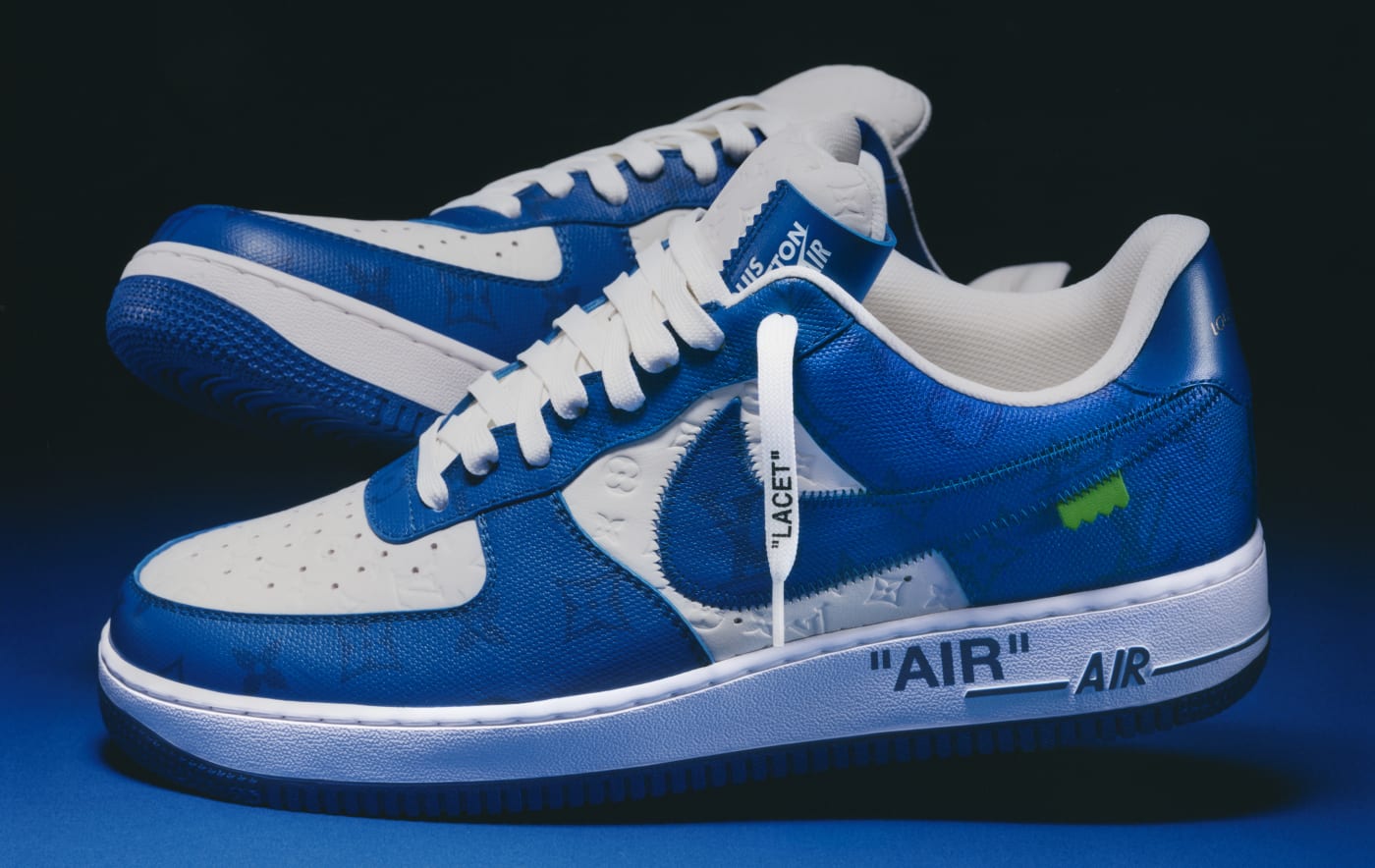 Image: Complex
Starting off this list we have the Louis Vuitton x Air Force 1. Although many people have put it as their top sneaker of the year, we thought that such an exclusive model can't be featured on a top 10 list of sneakers when we have barely seen it. Other than viral images on social media, the models that retailed for no less than €2000 have not come close to reaching the average sneaker collector. That being said, its release is worth a mention, if not thanks to the iconic nature of the two brands coming together, then as the brainchild of the late great designer Virgil Abloh. Tying together his work with both brands throughout his design career, the model stands out as the most luxurious Air Force 1 we have ever seen.
Image: RESHOEVN8R
Next up on our list of honourable mentions is the Salahe Bembury X Crocs Pollex Clogs that have been so popular during the course of the year. Although not making it onto our top 10 list since its standout colourways were released at the backend of last year, Sasquatch, Cobbler and Crocodile editions have all been released this year to much acclaim. The unique design has helped usher in a wave of slip-on models this year, and its cutting-edge production process will likely continue to influence other slip-on models for years to come.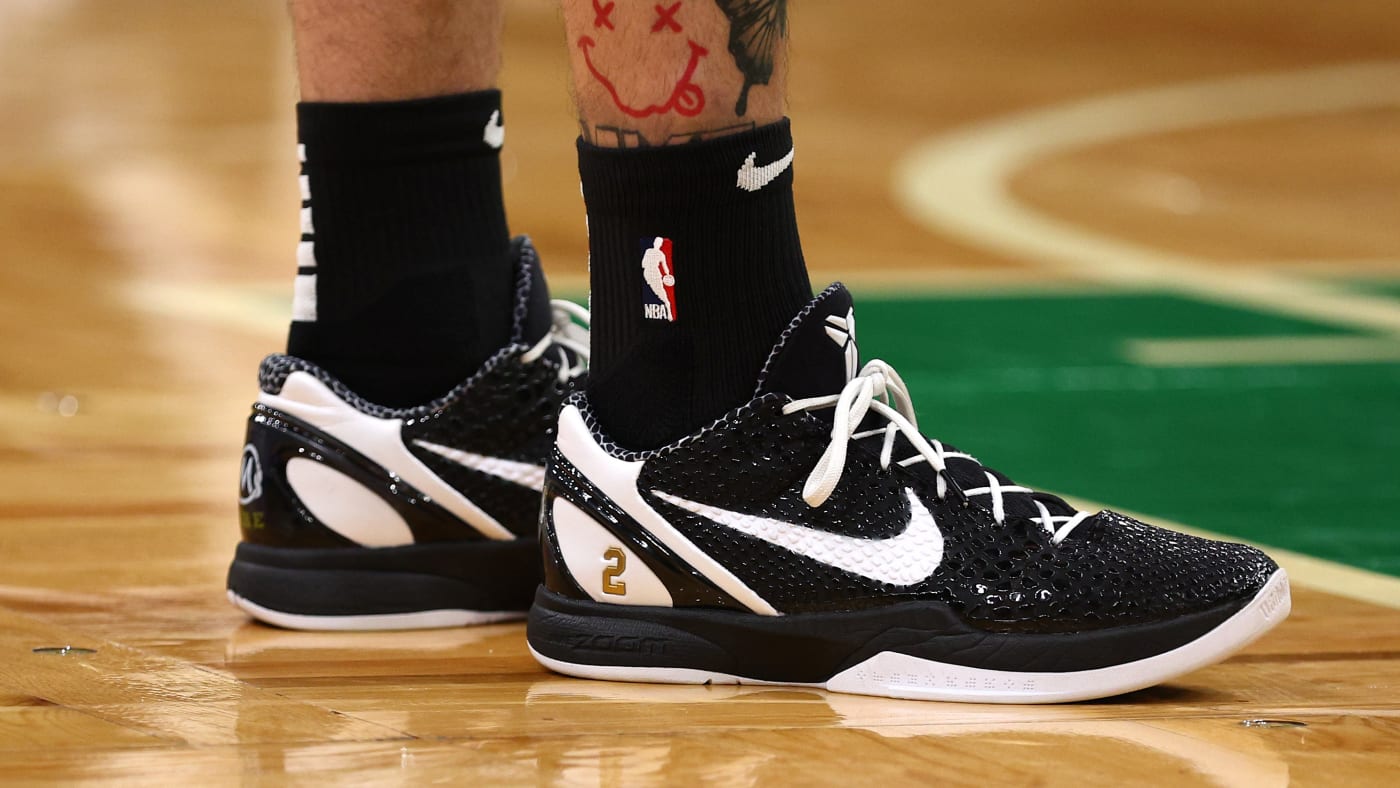 Image: Complex
The Kobe 6 "Mambacita" deserves a mention, as whilst the average sneaker fan – especially outside of America – may have looked over the release, it was such a big deal for the Kobe fans amongst us. Honouring Kobe as well as his late daughter, a fellow basketball player, it comes in their Mamba Sports Academy teams colours. This deeply personal release resonated with sneaker fans and Kobe fanatics alike, especially after an uneasy period where Nike's deal with the Kobe estate fell through, leading to a stoppage in Kobe models. Seeing the two parties resume their partnership and provide such a beautiful model to fans was a special moment in sneakers that is worth remembering.
Image: Sneakerjagers
Making Asic's first appearance on this list, after a very successful year, is their leading Gel Kayano 14 model. More specifically, a rendition of the Gel Kayano 14 from one of the top collaborators of the last few years, Montreal-based creative design studio JJJJound. Coming in a silver and black upper paired with a sail midsole, the pairs quickly sold out and are now reselling for over three times the original retail price. What makes this shoe so special, however, is that it stands alone – in a year when the Gel Kayano 14 has received so much praise, as THE Gel Kayano 14. No other colorway of the silhouette comes close to the popularity and notability of JJJJound's take on the model. It perfects quite a simple look that still captures the essence of the 2000's runner and pushes the model to its fullest potential.
Image: Sneaker Freaker
The last sneaker that we felt deserved a mention was a personal favourite, the Stray Rats x New Balance 580. Whilst it didn't garner the same attention as any of the shoes on our top 10 list, it's notable firstly for helping to bring back the New Balance 580, an initially Japan-exclusive model, ushering in a run of general release 580s which has been confirmed to continue well into 2023. Moreover, the two different colourways released as part of the collaboration both brought something new to New Balance's roster, offering a contrasting look filled with late 2000's nostalgia, perfect for the y2k style which is so popular right now.
So, do you agree with our picks? What shoes do you expect us to include in our top 10 sneakers of the year list? To be notified when we release our top 10 sneakers of the year, follow us @woovinsneakers on Instagram.