Ensuring the Safety and Security of Our Community
At WOOVIN, the safety and security of our community members is of the utmost importance. Whether you are a buyer or a seller, we are committed to ensuring that you feel safe and protected when using our platform. That is why we take a proactive approach to continuously improving the safety of our platform through the development of new tools and the implementation of strict rules and regulations.
As a member of our community, it is crucial that you are aware of the key safety procedures that we have in place. These procedures are designed to help you navigate our platform with confidence and peace of mind, knowing that your personal safety is a top priority for us. Whether you are buying or selling, we want you to feel confident and secure in every transaction that you make on our platform.
To further enhance the safety of our community, we actively monitor and enforce our rules and regulations. We take a zero-tolerance approach to any unsafe or unethical behavior, and we are constantly working to improve our platform to ensure that it remains a safe and trustworthy place for transactions to take place.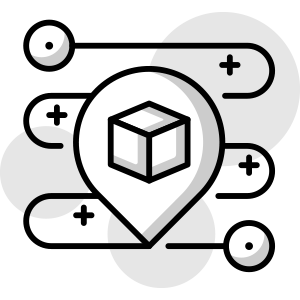 1.1 Product not delivered
If a buyer does not receive their package from a seller, they will be entitled to a full refund. This policy applies to situations where the package is confirmed as not delivered to the buyer's address.
To claim a refund, the buyer will need to contact our customer support team and provide necessary information such as the order number, the delivery address and evidence that the package was not received. Our team will then conduct an investigation to determine the cause of non-delivery and gather the necessary information needed to process the refund.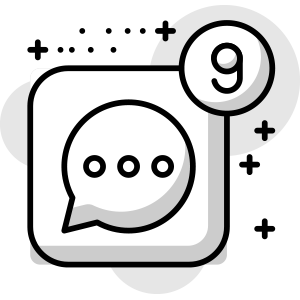 If a buyer does not receive a response from the seller within five business days after placing a claim, they will be entitled to a full refund. This policy applies to situations where the seller shows complete radio silence and is not responsive to the buyer's inquiries or messages regarding the order.
2. Dispute buyer and seller
As an online marketplace, it is our responsibility to ensure that transactions are fair and secure for both parties involved. In the event of a dispute between buyers and sellers, our team will conduct a thorough investigation to determine the legitimacy of the parties involved. This includes: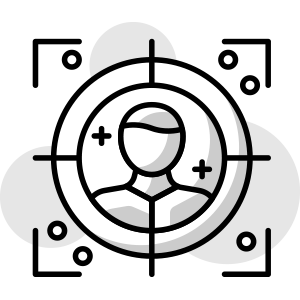 2.1 Verifying contact information and conducting background checks to ensure that the sellers are verified users of our platform.
Verifying contact information and conducting background checks are important steps in ensuring that the resellers are registered users of our platform. The process of verifying contact information includes checking personal information provided by
WOOVIN
, such as their identity verification, email address, phone number and residential address, is valid and belongs to them. This helps us to confirm that the reseller is a legitimate user of our platform and not a fraudulent account.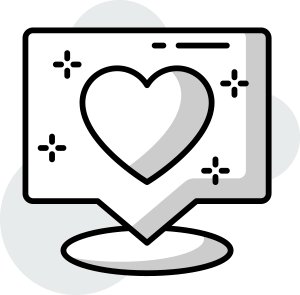 2.2 We will take into account the reviews of the seller.
Reviews can give an indication of the legitimacy of a user by providing insight into their past transactions and interactions with other users on the platform. Positive reviews and high ratings can indicate that a user is a reliable and trustworthy participant in transactions, while negative reviews and low ratings can indicate that a user may be unreliable or untrustworthy. By reviewing the overall trend of a user's reviews, as well as the specific details of the reviews that pertain to the dispute, we can gain a better understanding of their legitimacy and reliability as a user of the platform.
Our team will manually check the reviews, to ensure that no inauthentic reviews exist and also to check for any violation of our community guideline. We want to make sure that the reviews are accurate and reliable representation of the experiences of previous buyers and sellers. By taking these measures, we aim to ensure that the reviews we use as part of our investigation process are accurate and reliable, and that they provide a fair and unbiased representation of the parties involved in the dispute.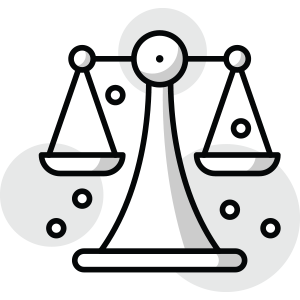 2.3 The price-worth ratio of the goods or services being exchanged.
The price-worth ratio of the goods or services being exchanged can be an indicator of their authenticity and quality. For example, if the price of a product is disproportionately low in comparison to its market value, it is likely that the product is inauthentic. In the case of shoes, if the price of a pair of shoes is significantly lower than what would be expected for that brand and model, it is likely that the shoes are inauthentic.
When investigating disputes involving sneaker, we can use the price-worth ratio as a tool to determine the authenticity and quality of the products being exchanged.
Overall, our goal is to ensure that all parties are treated fairly and that our platform remains a reliable and trustworthy place for transactions to take place. We understand the importance of resolving disputes efficiently and fairly and will make every effort to do so in a timely manner.
We communicate our decisions clearly to both parties involved, and provide an explanation for our policy lines.
WOOVIN
follows a set of established policies and guidelines in order to ensure a safe and fair shopping experience for its users. Clear communication is a crucial aspect of this process, as it allows WOOVIN to keep both buyers and sellers informed about any decisions related to a transaction. In the event of a dispute or claim,
WOOVIN
will investigate the issue and provide a clear explanation of the outcome to both parties. However, it is important to note that
WOOVIN
follows the established policy lines to reach a fair and transparent resolution. This helps to ensure that all parties understand the reasoning behind the decision and that any issues can be resolved in a fair and consistent manner. Additionally,
WOOVIN
also provides the possibility of direct communication with the seller to help resolve any issues or concerns.
We will continuously review and improve our safety procedures to ensure that they are fair, efficient and effective.
For
WOOVIN
continual improvement is an important aspect of the buyer protection policy. This means that we are committed to regularly review and update its safety procedures to ensure that we are fair, efficient, and effective.
WOOVIN
takes user feedback and complaints into account when making changes to its policy.
WOOVIN
also monitors trends in fraud and other forms of abuse on the platform, and uses this information to identify areas where improvements can be made.
WOOVIN
is dedicated to research and stay updated with the latest best practices in online marketplace security, and to implementing them on the platform. The company is committed to providing a safe and secure shopping experience for its users, and is always working to improve its policies and procedures to achieve this goal.