After a short break since their last sneaker appearance, longtime collaborators Cactus Plant Flea Market and Nike are back again. However, this time they are taking on their own design to create something utterly bonkers.
After proving themselves with their previous works, it looks like Nike has allowed CPFM to go wild with their own silhouette for their next collaboration, not utilizing them on the more traditional and better-selling models like their countless Nike Dunk releases. With this freedom, the streetwear brand has picked out the Nike Air Flea 2.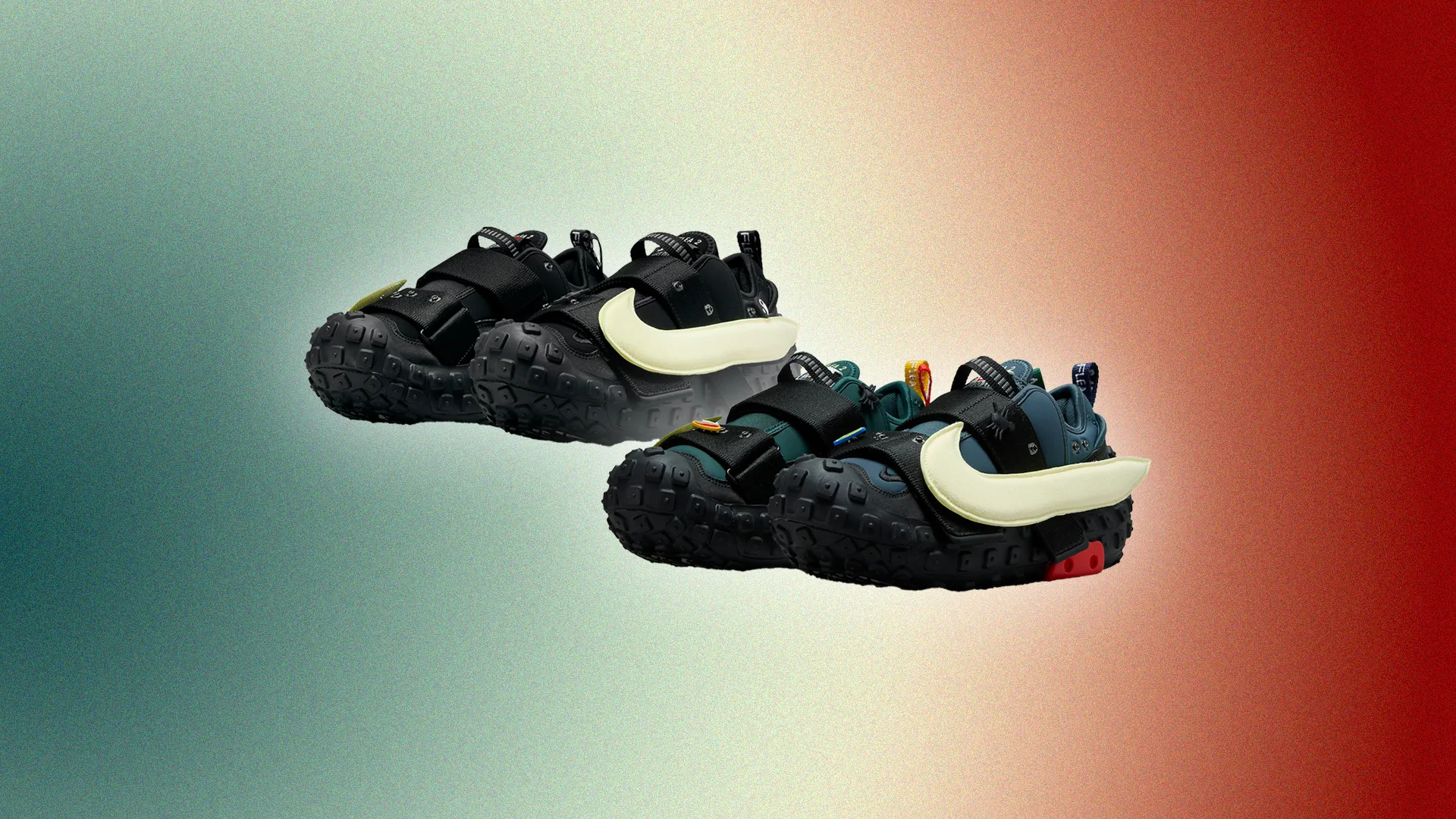 Image: Nike
The sneaker
Their version will feature a thick blue neoprene upper, with a black rubber sole stretching around the bottom of the upper. Two straps lock the feet in place and a huge adjustable sail swoosh covers the length of the sneaker. Little knobs cover the entire sneaker whereby the swoosh can be attached alongside other attachments that come with the sneaker. Other fun details include joint branding on the tongue and bright hits of yellow, red, green and navy on the sneakers branding. While huge "L" and "R" markings on the insole mockingly connote which sneaker is for the left or right foot. Lastly, the bottom of the sole has a glow-in-the-dark foot pattern. Alongside this colorful release, we are also expecting a black and sail pair to hit stores at the same time. Both pairs are coming in specialized boxes and with added spider, Nike and Cactus Plant Flea Market attachments.
They sneakers were discreetly advertised on stage at Rolling Loud Miami, by Franz Lyons, Turnstile's bassist. However, they were more explicitly revealed through a Claymation ad that featured LeBron James alongside other Nike athletes. Whilst the ad isn't your typical Nike campaign, it takes a very experimental and downright confusing approach. Its number of cameos, even if the celebrities are technically just clay versions, grabbed our attention. Since then, both rappers Lil Yachty and Kid Cudi have come out in adoration of the new model. With the latter even snapping pics wearing the black and white pair.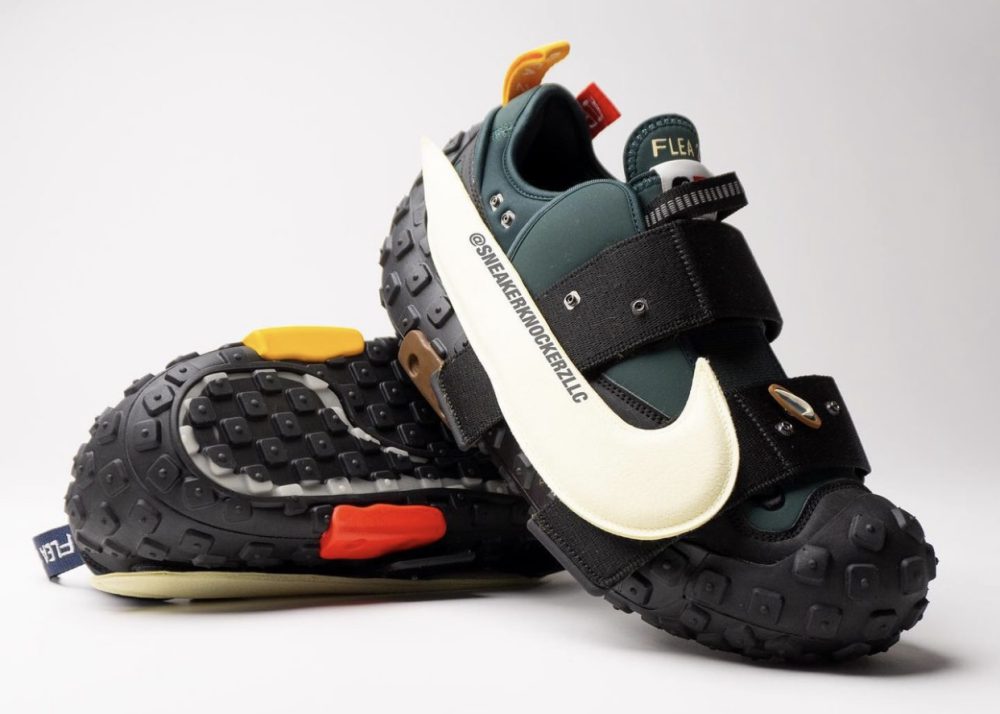 Image: Nike
Our thoughts
After proving itself time and time again, CPFM has taken its greatest risk yet. And that says something, since their last sneakers came with grassy fur covering the entire upper. This is the first time their bold antics don't rely on a famous model as a canvas. Instead, being entirely the creation of CPFM. The result encapsulates the crazy, bulky and oversized nature of current sneaker trends, taking it to the extreme. While adding some customization options, reminiscent of Crocs'  infamous Jibbitz, which will only add to the sneaker's popularity.