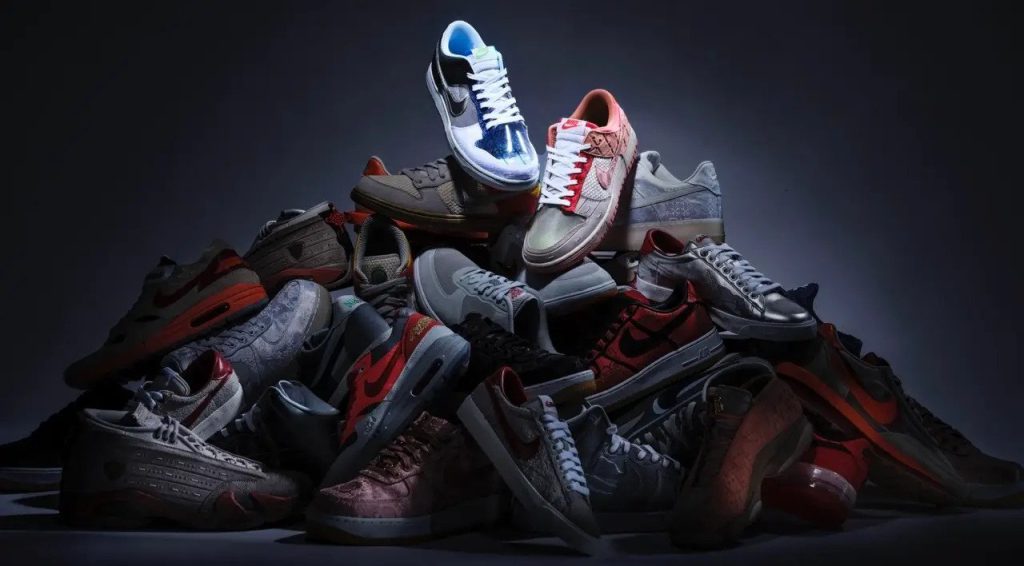 Image: Nike
Edison Chen, Kevin Poon and their Hong Kong based streetwear brand, CLOT have worked with Nike for the best part of two decades now. They've produced a number of collaborative releases that have drummed immense hype around the brand. However, it looks like their partnership will soon come to a close, as CLOT seems set to start collaborating with Nike's competitor, Adidas. Before the two part ways, however, they are reuniting one last time to create the CLOT x Nike "What The" Dunk. A sneaker that will pay homage to the past CLOT x Nike releases.
The sneaker
The sneakers will come in a mismatched design. The right shoe comes in predominantly black, grey and white, whilst the left one features some warmer pink and beige hues. The sneakers sport a number of different materials across each panel, with details of CLOT and Nike's many different collaborations: from their Jordan 13 Retro Low CLOT Sepia Stone to their Silk Air Force and Chinese New Year Air Max. Coming together to make an eclectic pair of sneakers, filled with all the nostalgia a sneakerhead will ever need.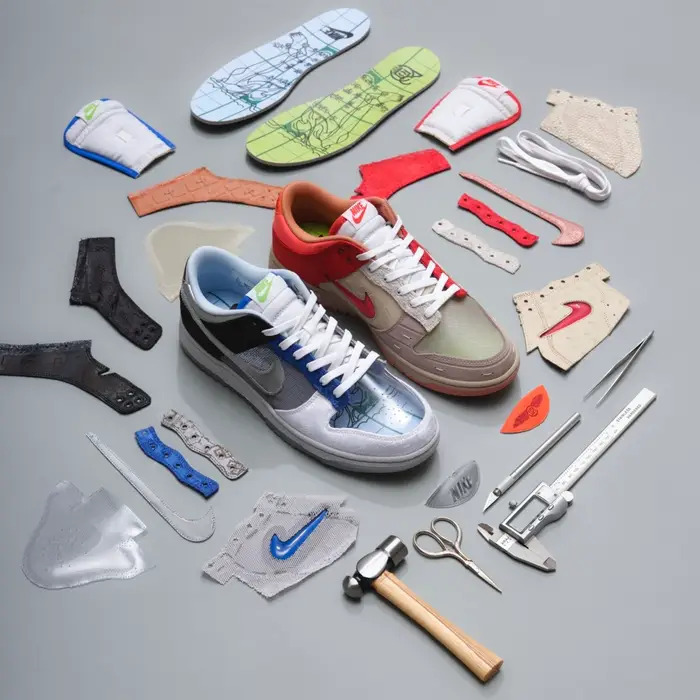 Image: Nike
Our thoughts
This is not the first time Nike have released a "What The" sneaker, or even a "What The" Dunk. A popular way of referencing multiple successful sneakers, this has been a common method to drum up hype off the back of past popular releases. As well as create a wild silhouette that stands out thanks to its mix of different patterns across the sneaker. This is not the first time this method has been used on a collaborative release either; popular skateboarder and long time collaborator, Paul Rodriguez, often known as P-Rod, released the Nike SB Dunk Low What The Paul to pay homage to his previous sneaker releases.
We find that it is these kinds of releases that work best. Since the sneaker's referencing of past models makes up the identity of a "What The" sneaker, public sentiment all but relies on how they feel about the sneakers that the new silhouette references. Say, for instance, when Nike has tried to bring the Nike "What The" idea over to their basketball models, referencing more obscure colorways. Their releases were met with a much milder response, and a sentiment that the "What The" idea had been shoe-horned (no pun intended) in where it didn't belong. However, the Clot x Nike "What The" Dunk makes much more sense. Using the idea as a creative way to commemorate the history between the two brands and acting as a closing of a 17 year-long chapter, which we have all keenly enjoyed
When will they release?
At this point, we are yet to get an official release date for the sneakers, but expect them to pop up potentially near the end of summer. Once they do, they will become available to buy from verified sellers on our WOOVIN site