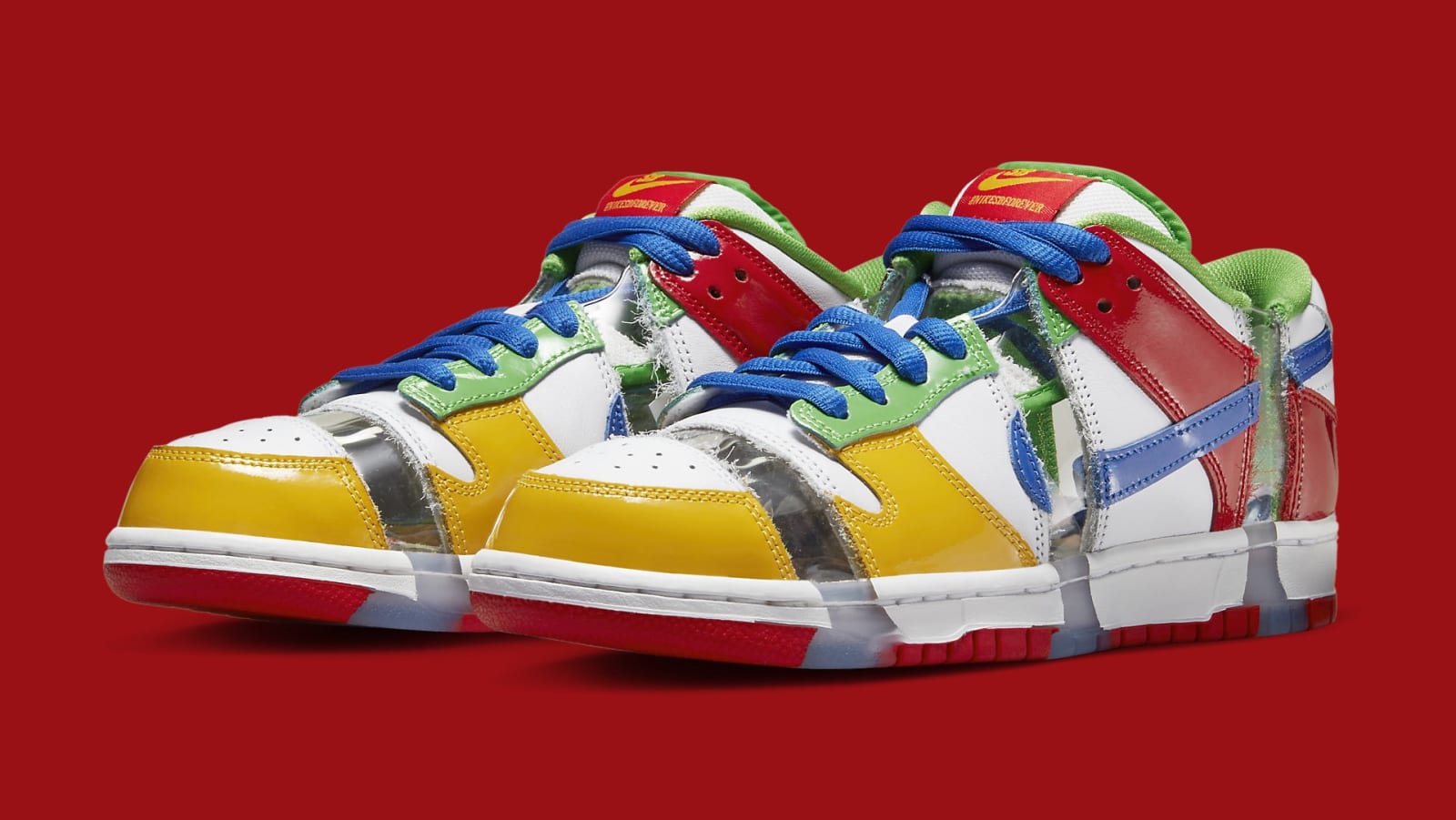 Image: Sole Collector
One of the most revered Nike SB Dunks of all time, the original eBay Dunk shall be given a proper release this December – but not how you would expect to see it. To explain its appearance, here's the backstory you need to know if you are keen on the model.
Back in 2003, a pair of Nike SB Dunk Lows made in collaboration with eBay (featuring their famous red, yellow, green and blue colourscheme) were auctioned off for charity through the site. Whilst they were advertised as being 1 of 1s, three pairs were actually made. The first was a sample pair, the second was the pair which was sold and the third set was gifted to Sandy Bodecker when he retired in 2008.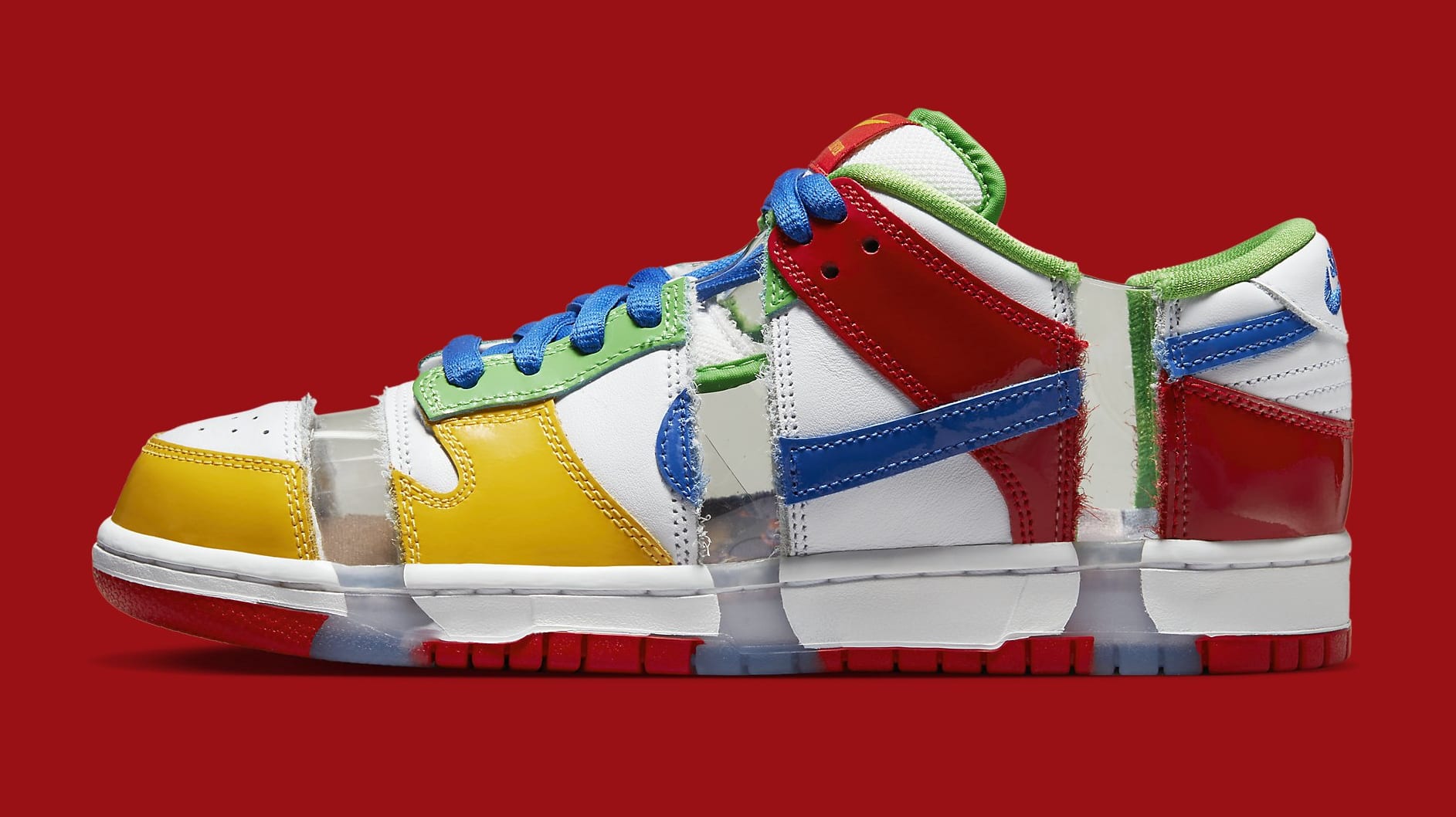 Image: Sole Collector
For its first proper release, however, the first pair arguably holds its significance, as it was cut into four parts after the auction to ensure the purchased pair was truly a one-of-one. In doing so, the image of the four pieces of SB Dunk has become so significant that the pair set to release will feature the same indentations where the sample pair was cut. In its place will be transparent panels holding the three parts together, alongside transparent details on the sole in this place.
The third pair is also relevant to the story, however, as it was made later on to be gifted to Sandy Bodecker in 2008, who can be credited for Nike's flourishing skateboarding line in the 2000s after many failed attempts throughout the 90s. Amongst many other brilliant decisions, it was ultimately his idea to convert the popular basketball model, the Nike Dunk, into a skating shoe, having noticed the abundance of skaters wearing Nike's basketball models. The Nike SB Dunk Low would go on to take over the world, hence his retirement present being fully earned. In 2018, however, Bodecker would pass away, leaving behind a legacy that has stayed and will continue to stay with sneaker fans. His general popularity and sheer likeability within Nike's team are why his work continues to be remembered, and why it was only right to include him in the story of the eBay x SB Dunk Low's eventual release. Hence the image of Sandy Bodecker holding fellow Nike employee James Arizumi's son printed on the shoe's left insole.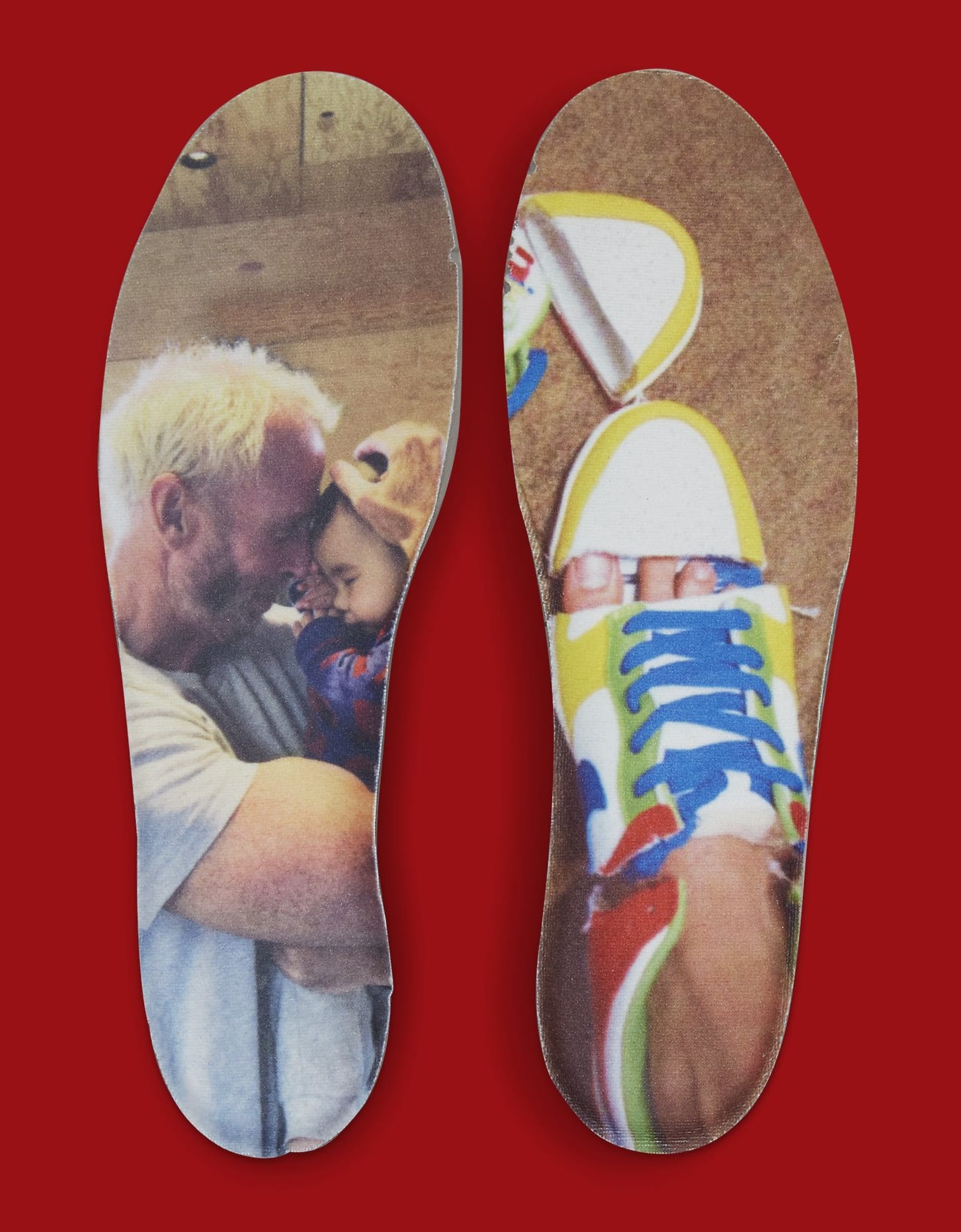 Image: Sole Collector
The eBay x Nike SB Dunk Low will be released on December the 17th in limited quantities, alongside 10 even more exclusive pairs that come with a skateable box. But look out for the model becoming available soon afterwards via one of WOOVIN's verified stores. Offering zero buyer fees and taking out the hassle of getting your hands on sneakers, if you're a fan of the SB Dunk silhouette you'll be hard-pressed to find a better collector's item.