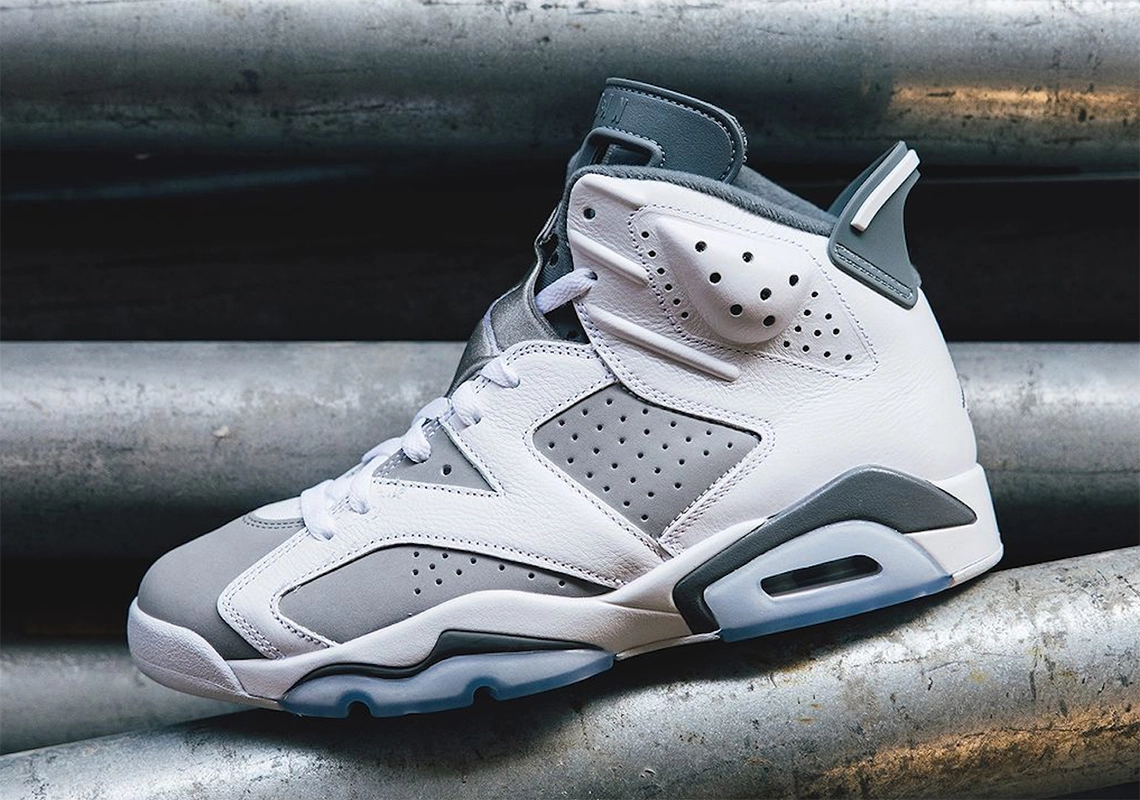 Image: Sneaker News
Set to release before the end of the month, the Air Jordan 6 will return decked out in a classic Jordan colorway. Although this is the first time the Cool Grey colorway has hit the Air Jordan 6. We have already seen the colorway on the 11s, 4s and several other models. All of which, the public has received with much excitement.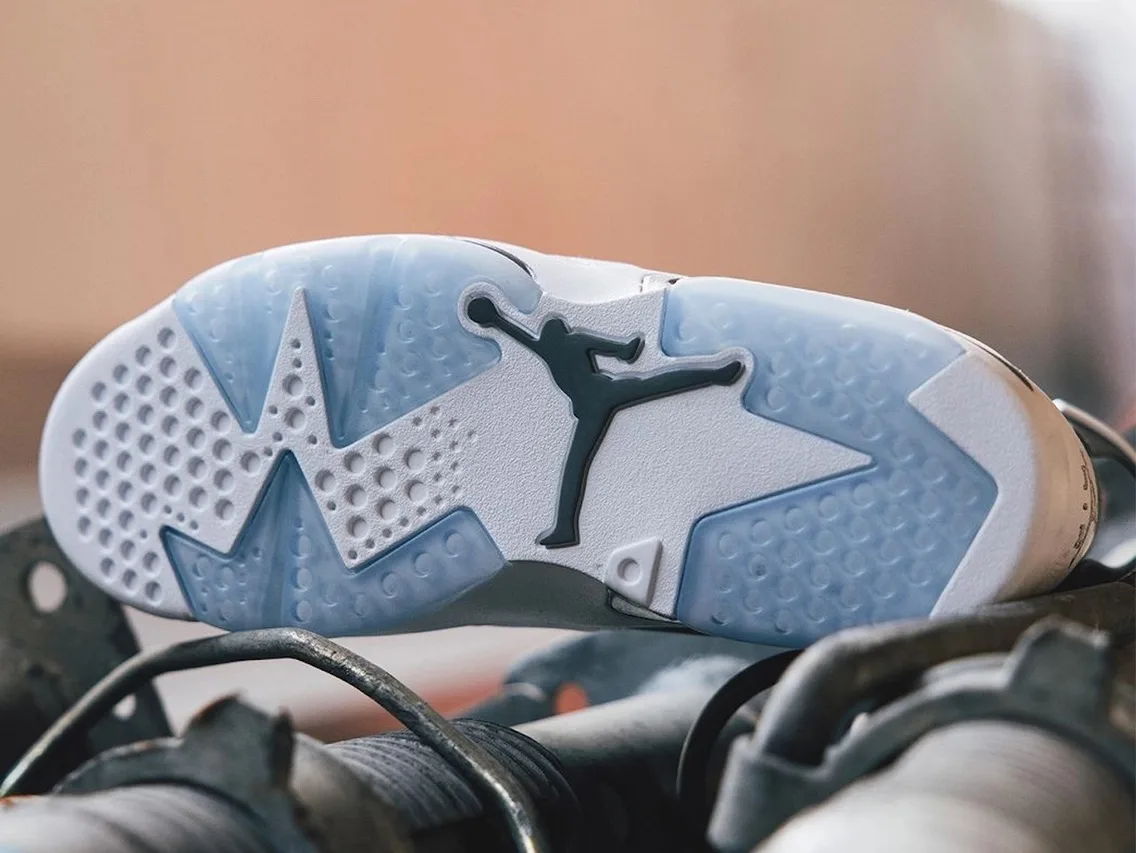 Image: Sneaker News
What you need to know
The shoe will come in a nubuck grey base, with white leather overlays covering the rest of the upper. The tongue, lace lock, lining and heel tab also come in grey with white highlights. The midsole comes in white with grey detailing and the outsole in an icy blue transparent rubber. As mentioned, this is not the first time we have seen the Cool grey colorway. Popularised most notably on the Air Jordan 11, it quickly became a fan favourite. Making quite a fuss when they first released in 2010, and subsequently retro-ed in 2021. This came shortly after the colorway debuted on the Air Jordan 4. And more recently has featured on the 3's, 10's and 12's. It was only a matter of time before it made it to the Air Jordan 6.  
Grey's seen quite the resurgence in the few years, primarily thanks to the rise of New Balance. Famous for their grey, previously considered "boring", colorways. New Balance's simple colorways paired with their well-engineered models have become a staple in the popular sneaker scene over the last few years. Going as far as to celebrate "Grey Day" every day, New Balance has brought grey sneakers up with them. Making it the perfect time for Jordan to return to a classic grey colorway of theirs. Applying it to one of their other famous models for the first time.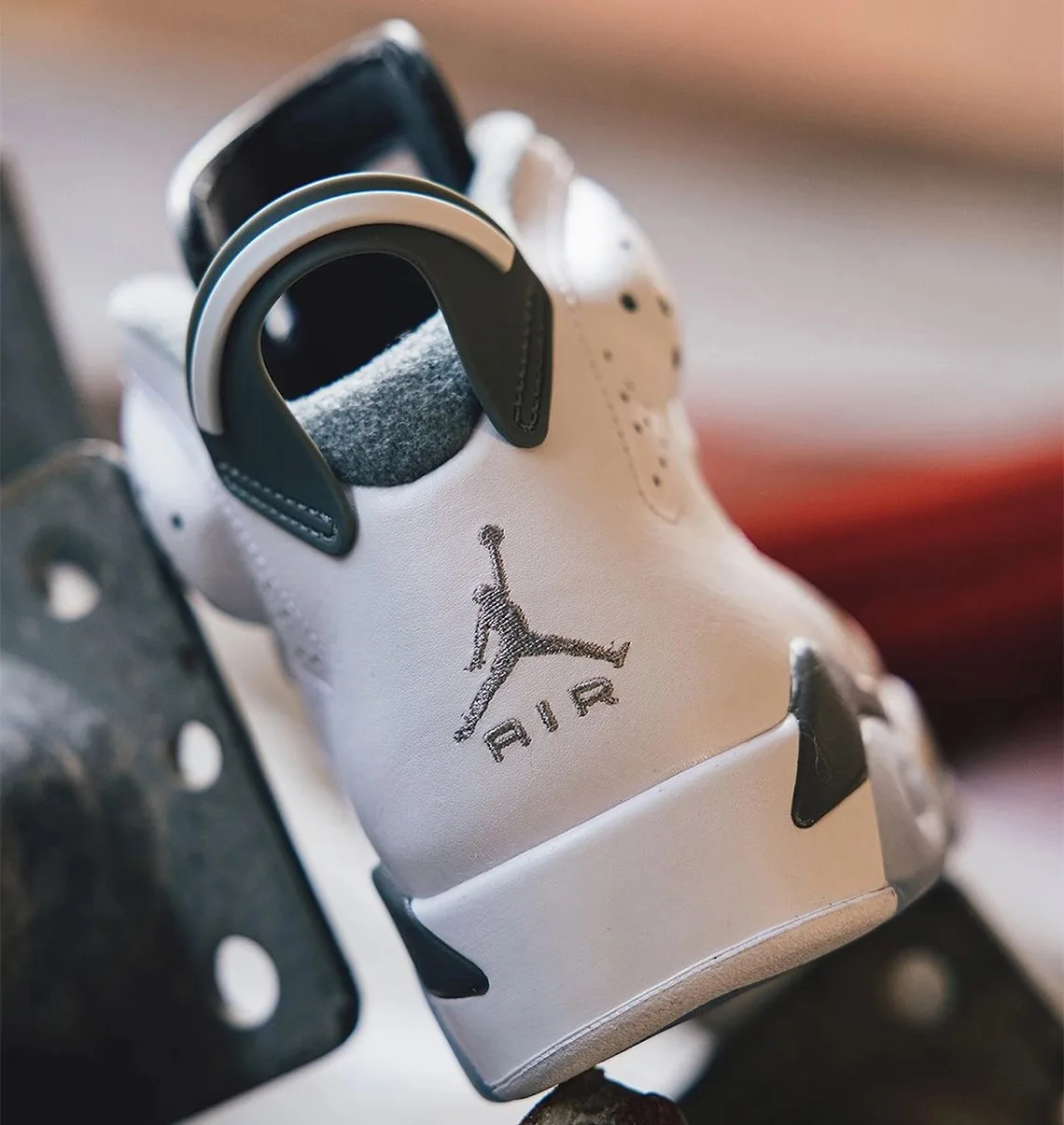 Image: Sneaker News
When and where will it be available?
The Jordan 6 Retro Cool Grey shall become available on the 25th of February. It will also be available in Grade School sizing, making it available for anyone who rocks the smaller sizes. After which, you can buy and sell pairs of the Air Jordan 6 Cool Grey here at WOOVIN.