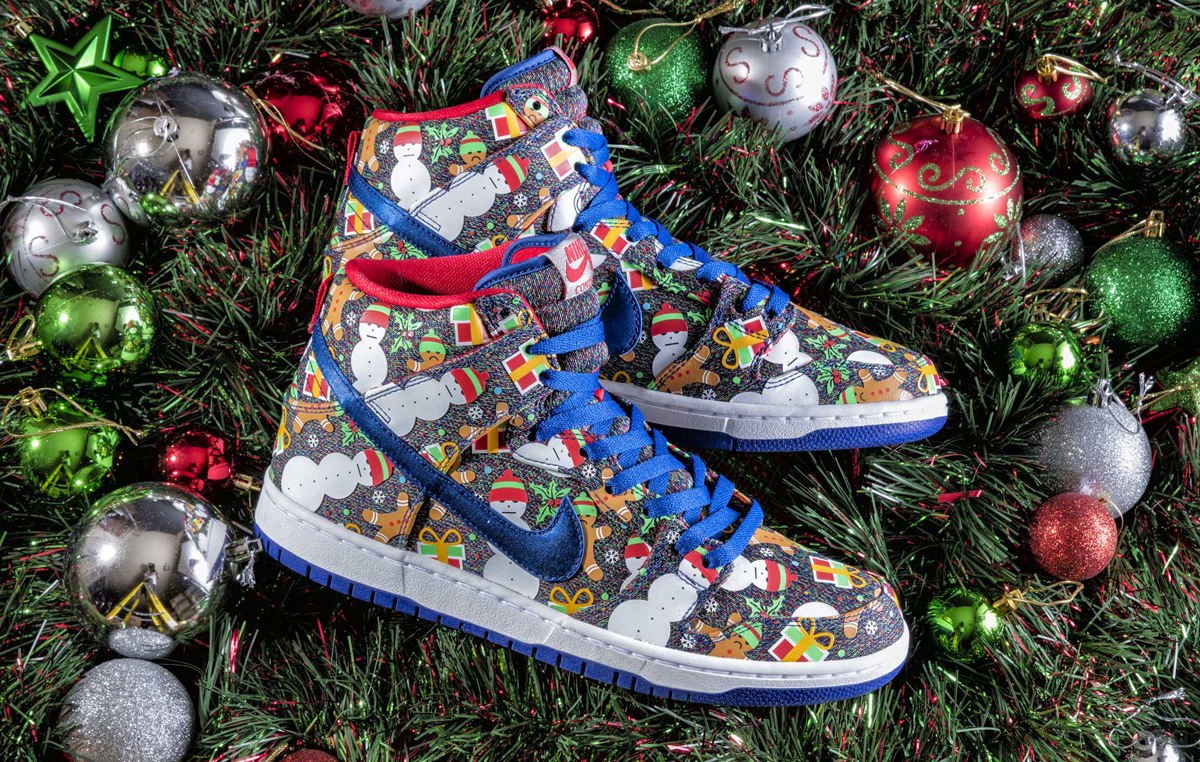 Image: Sole Collector
It's almost that time of the year again, which means one thing: Christmas shoes are back! The commercialized nature of Christmas hasn't escaped the sneaker industry, which takes every year as a chance to release Christmas-themed colourways of their best-selling models in time for the gift-giving season. So, without further ado, here is a compilation of some of our favourite Christmas shoes to get you into the festive mood.
First off, the Air Force 1 High Nordic Christmas, released back in 2020, is your gold standard for Christmas sneakers. Rocking a snowflake print and red, green, and white detailing, these sneakers are like having a Christmas sweater for your feet. The silhouette itself – a high-top with a durable leather and rubber sole – also makes this model perfect for the colder months, with its plush ankle support doubling up as a great extra bit of material to keep the wearer warm. This pair is available on WOOVIN right now should you wish to snap them up.
Image: Sneaker Shouts
If you thought that model resembled a Christmas jumper, just wait until you see the Nike SB Dunk High Concepts Ugly Christmas Sweater. Originally released in two separate colors, both decked out in snowmen and assorted festive flowers and images, it returned once again, donning the same snowmen with some new Christmas iconography in 2017. While they will set you back a pretty penny, the shoes have earned their price tag through their iconic status within the sneaker community as potentially the most esteemed Christmas sneaker over the nine years since its release.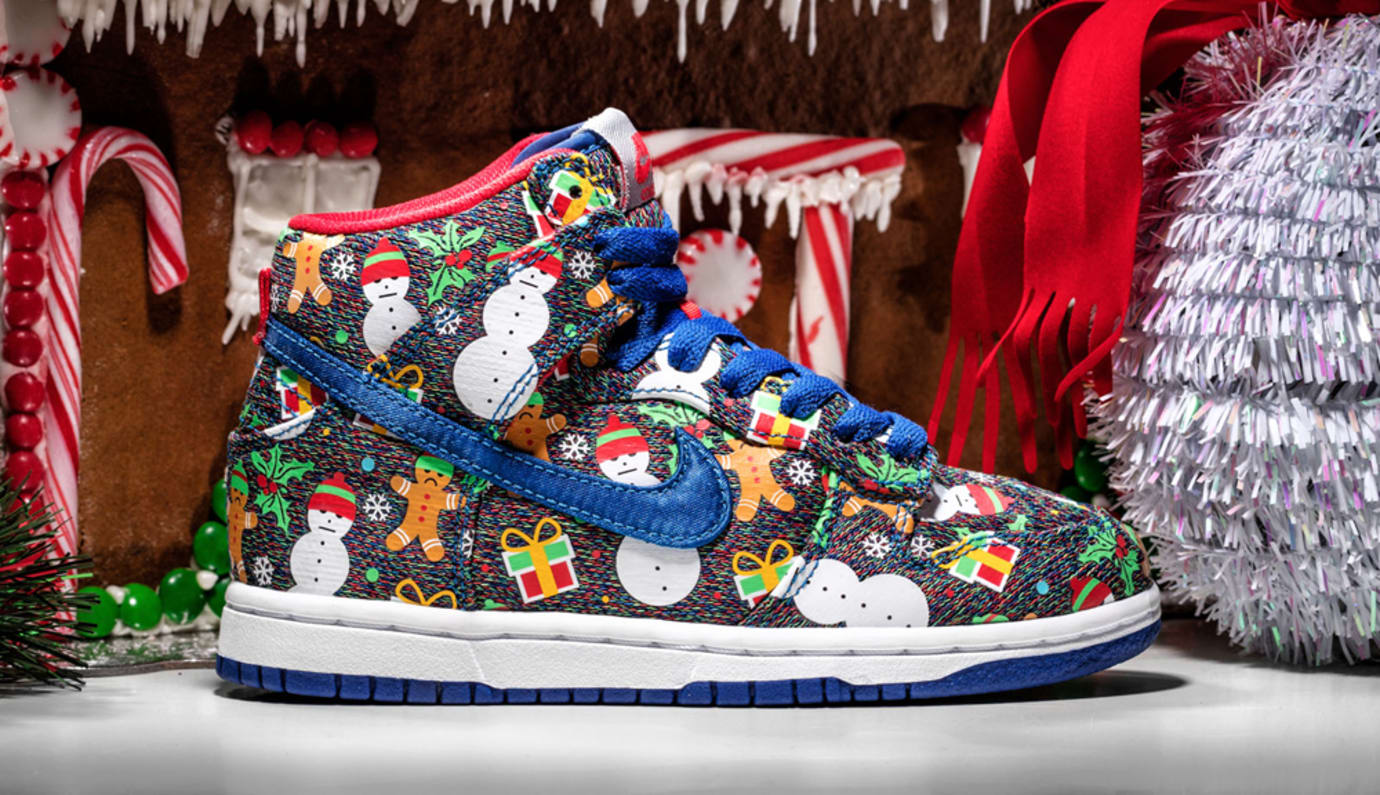 Image: Sole Collector
On to a personal favourite, the Nike LeBron 7 "Christmas" is a perfect example of a Christmas model staying true to its theme, whilst also being capable of looking great all year round. Nike has released several Christmas-themed basketball shoes through the years but the LeBron 7 stands out thanks to its more subtle maroon and black upper, featuring flashes of silver and some green highlighting. The best detail, however, is the insole, which features a young LeBron celebrating Christmas with a cartoon present superimposed onto the insoles.
Image: Kicks On Fire
Finally, this sneaker may not have been released but, as the headline act of Christmas shoes this year, it would be wrong to not give it a mention. Longtime collaborator Cactus Plant Flea Market and Nike have come together to create potentially the wackiest Christmas sneaker yet. Named the "Overgrown" Dunk Low, the shoe features a thick coat of green hair, with instructions attached to cut the hair on arrival. Its furry green look, however, earned the shoe the "Grinch" nickname, furthered by the shoe's rumoured holiday release.
Image: Sneaker News