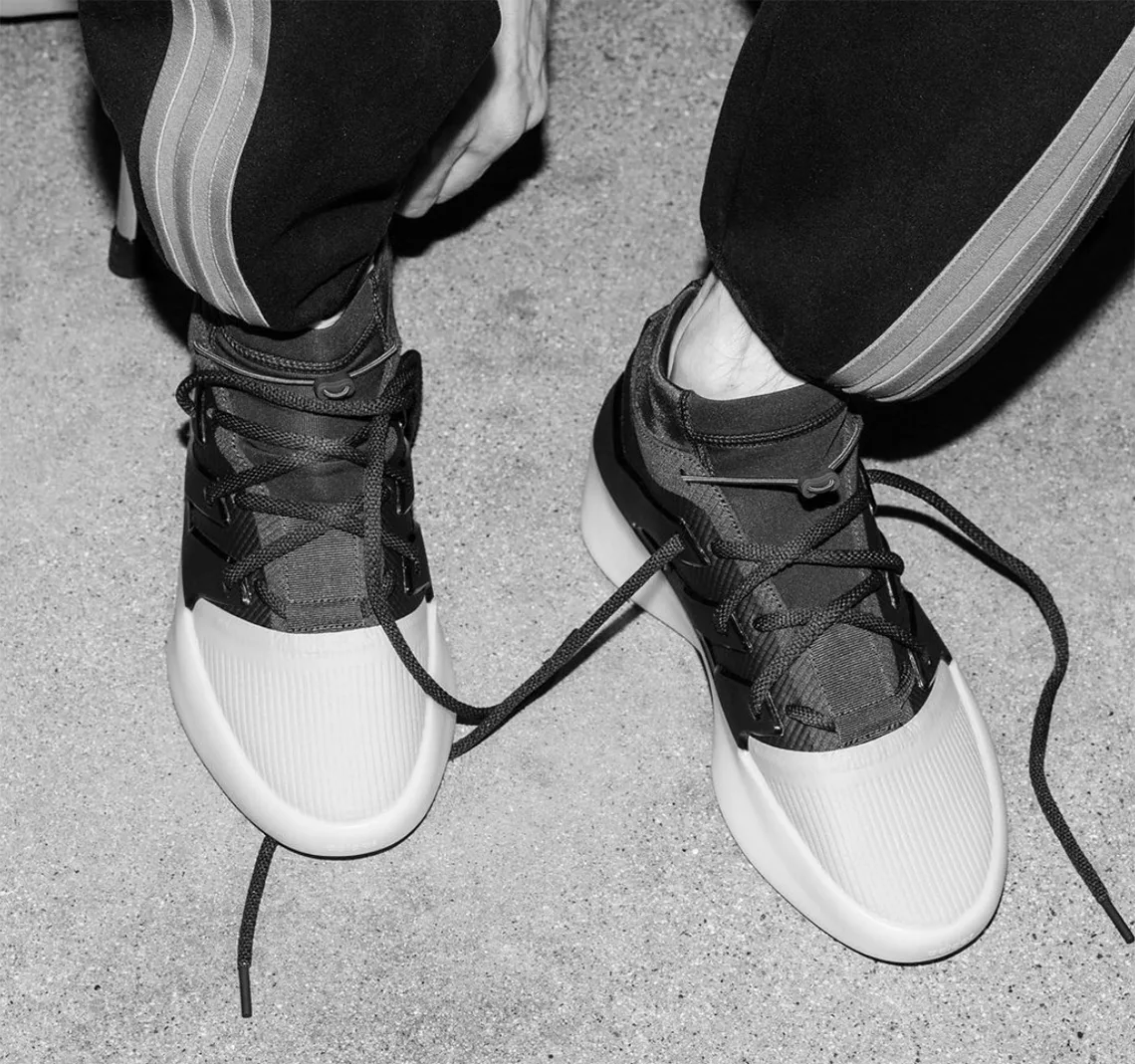 Image: Sneaker News
Jerry Lorenzo, founder of the streetwear brand Fear of God, joined Adidas' basketball team in 2020 as a creative and business strategy lead. This came after several high-profile collaborations with brands like Vans and Nike, and Lorenzo's continued presence in the sneaker space for the best part of a decade. However, we have finally caught a glimpse of his latest endeavour. A Fear of God Adidas basketball shoe is on its way.
What does it look like?
The shoe looks to come in a high-cut sock-like upper, using neoprene around the collar, and a reinforced material around the heel. Three stripes are present on the sides of the shoe, simultaneously acting as a plastic cage to potentially offer some support when playing Basketball. The shoes come with laces and a toggle around the collar. Lastly, rubber encases the sole and extends partially onto the upper. We have currently caught a glimpse of two colourways of the model. The first comes in white with a black toe. And the second in a reverse colourway, dressed in black with an off-white toe and sole.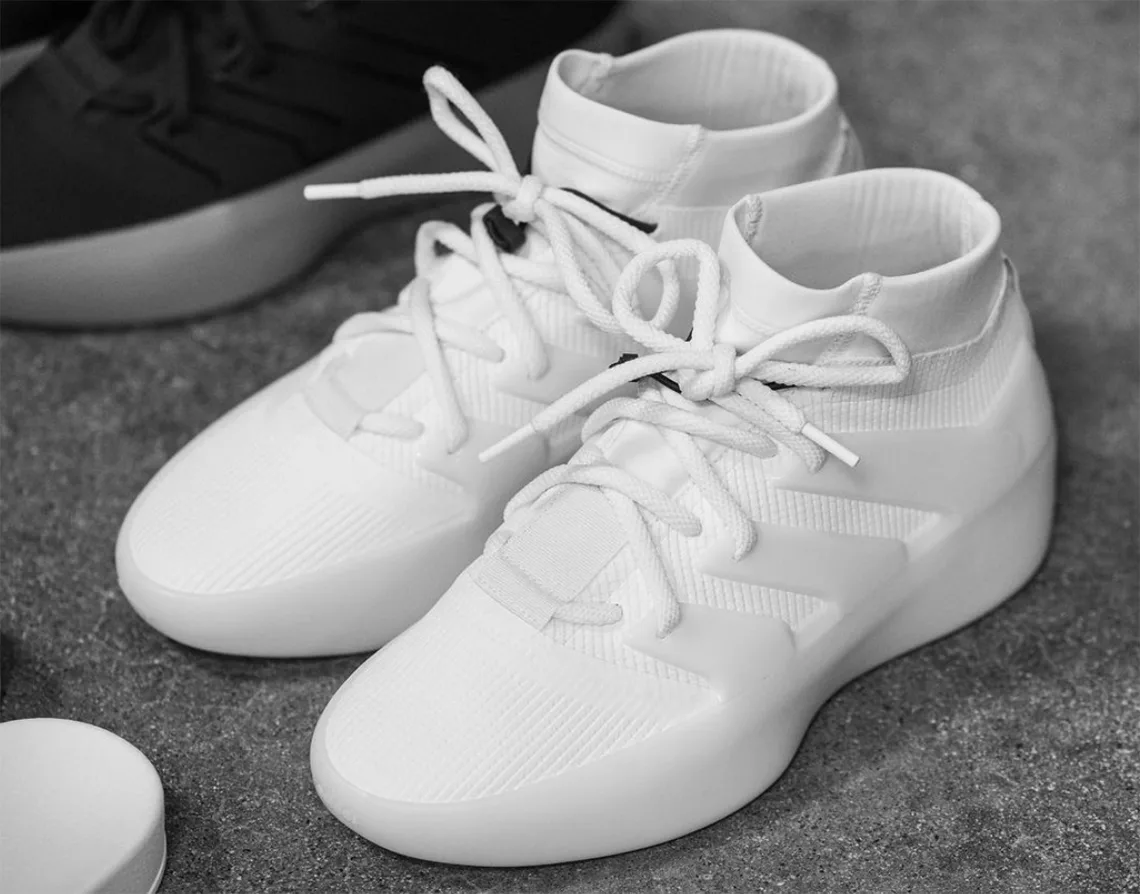 What we know
News of this release comes shortly after images circulated of a rumoured Fear Of God Adidas basketball shoe in March. However, after Jerry Lorenzo put these rumours to bed, he conceded that the real Fear of God Adidas Basketball shoes would be unveiled alongside his brand's 8th collection. Premiering at the Hollywood Bowl, with the likes of Ye, Pusha T and Sampha in attendance, Lorenzo announced his latest works to the world on April 19th. And whilst not getting its own grand reveal, the new basketball shoes played a significant role in the runway show Lorenzo put on.
This comes shortly after the announcement of Fear of God x Birkenstocks, with a similar clean look but an ultimately very different overall aesthetic. The last true sneakers Fear of God released with another brand was their work with Nike. By creating new silhouettes, and refashioning older models, the collection saw mixed success. With the Nike Air Fear of God 1's becoming a commercial success. Thanks to its athleisure look and icy blue Air Unit. The co-produced Nike Air Fear of God Moccasins and the Nike Skylon 2 Fear of God whites however were not met with the same level of praise.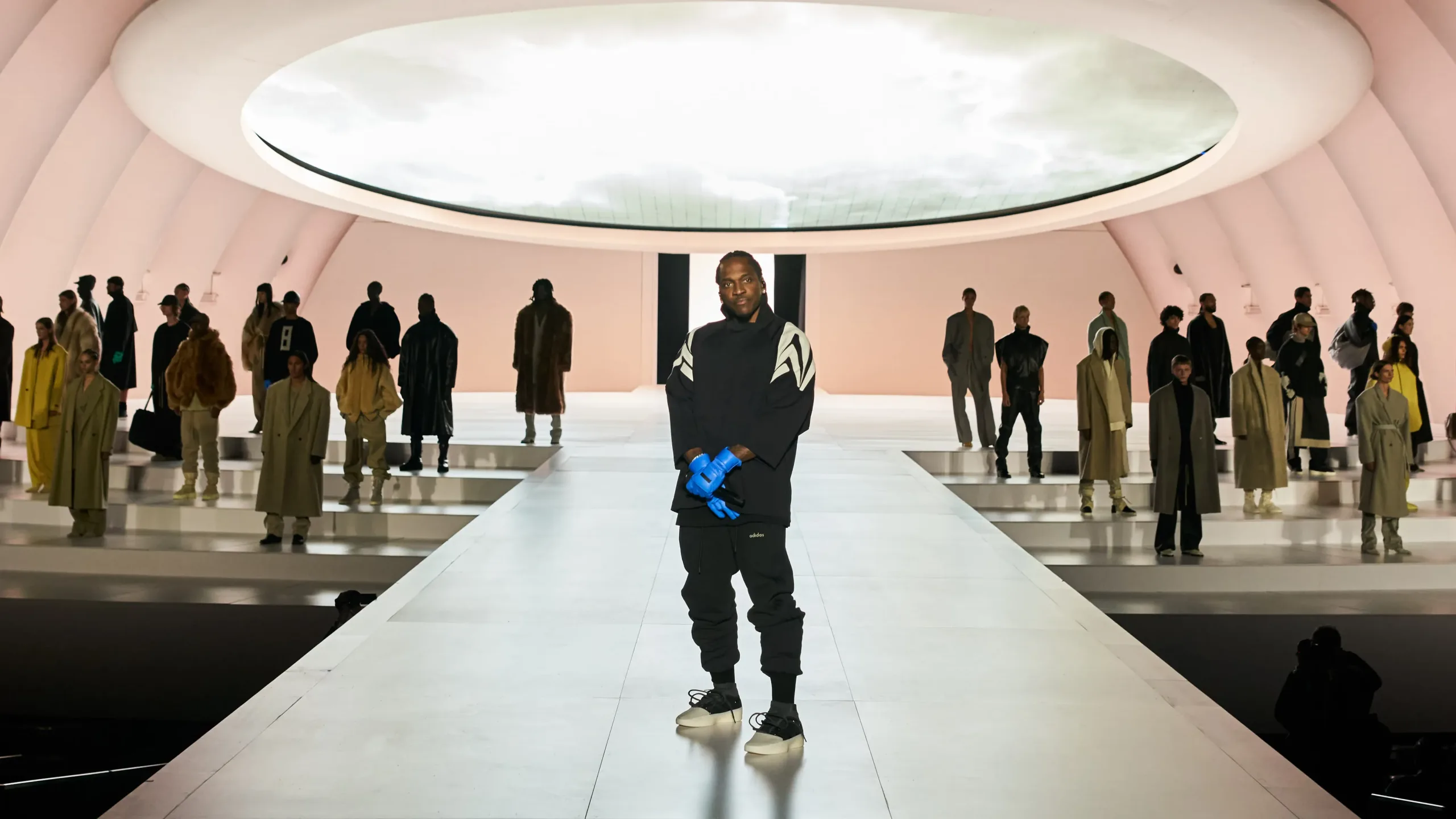 Fear of God's latest sneaker for its part seems to continue from where the Air Fear of God 1 left off. With a similarly clean finish, high cut, and choice of materials, the shoe could potentially capture a similar audience. Whilst also bringing in a basketball audience thanks to the practical capabilities the basketball shoe will also possess. And after such a long period of anticipation around Jerry Lorenzo's next project in sneakers, it's likely the sneakers will be in high demand.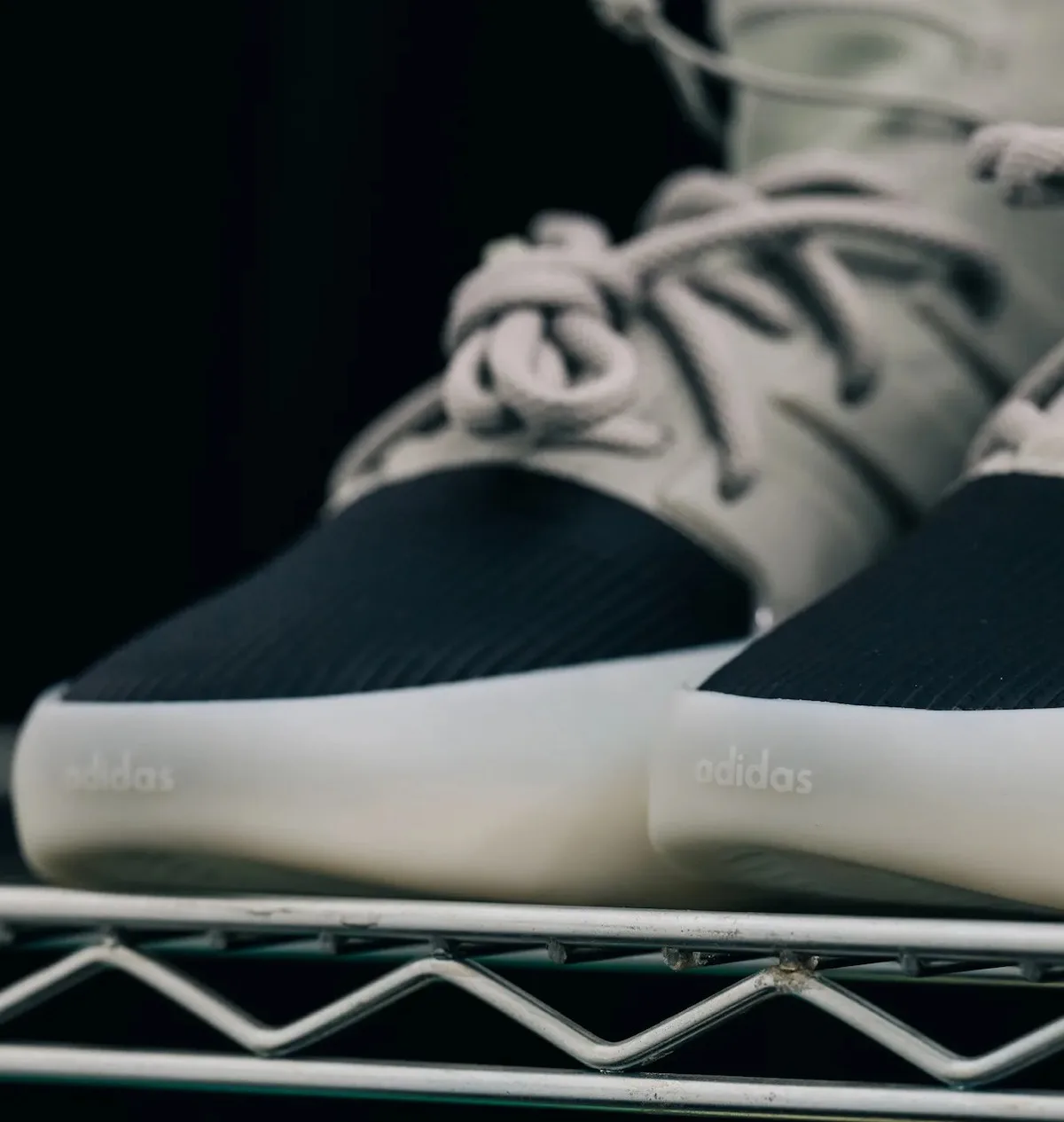 Where will it release?
We are yet to get a release date or any official information about the Adidas Fear of God basketball shoe. However, it will likely release soon alongside the rest of Fear of God's 8th collection. When it does, you will be able to find them here at
WOOVIN
, to buy and sell with zero buyer fees.