The Air Jordan 1 has been one of the most popular sneakers for some time now, and 2023 is expected to be no different. But one particular pair is standing out amongst the rest as one of the most exciting Air Jordan 1 releases that will hit stores this year. So, without further ado here is everything we know about the Jordan 1 High OG "Spider-Man: Across the Spider-verse."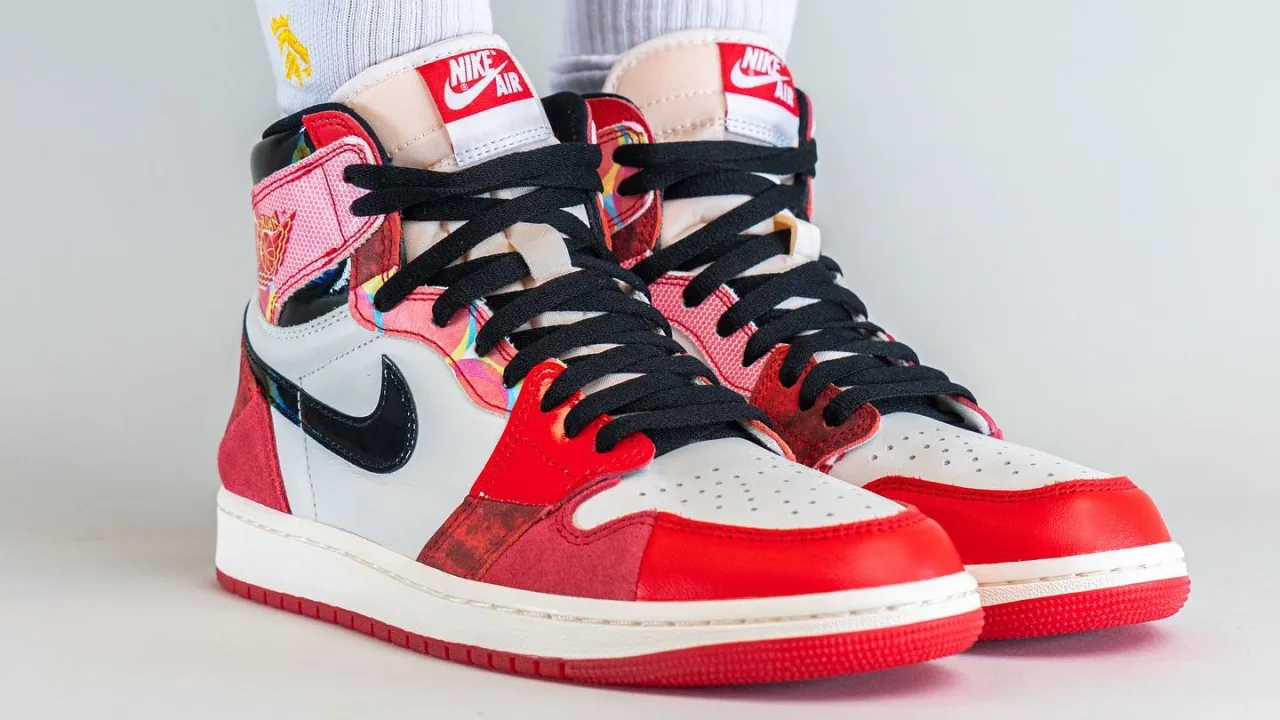 Image: Sole Collector
Everything you need to know
After the release of the first Spider-man: Into the Spider-verse movie, Jordan released a pair of Jordan 1s that closely resembled the shoes of the main character, Miles Morales. This piece of cross-advertising, using Jordan's position in pop culture within the film and Spiderman's name to sell the real shoes, was a hit. Especially given the connections between comic book characters and collectables. The culture around superhero paraphernalia shares a lot of its nature with the world of sneaker collecting. We have already seen brands like vans and converse make Marvel and DC collaboration sneakers before. But this was the first time one of the most popular and in-demand models, the Air Jordan 1, received the same treatment. Moreover, now that the sequel to the first movie is soon to be released, we have finally gotten photos of the following Air Jordan 1 release.
Coming in a Chicago-style colourway, the shoes feature the same white, red and black detailing – but the main difference comes on the upper. The red overlays are split into different parts, with different patterns and materials stitched together. This is done to create an effect mimicking the splicing of multiverses and cartoon styles which takes place in the movies. Otherwise, the shoes feature an off-white midsole and tongue, adding an aged look to the shoe, matching current trends in sneaker fashion at the moment.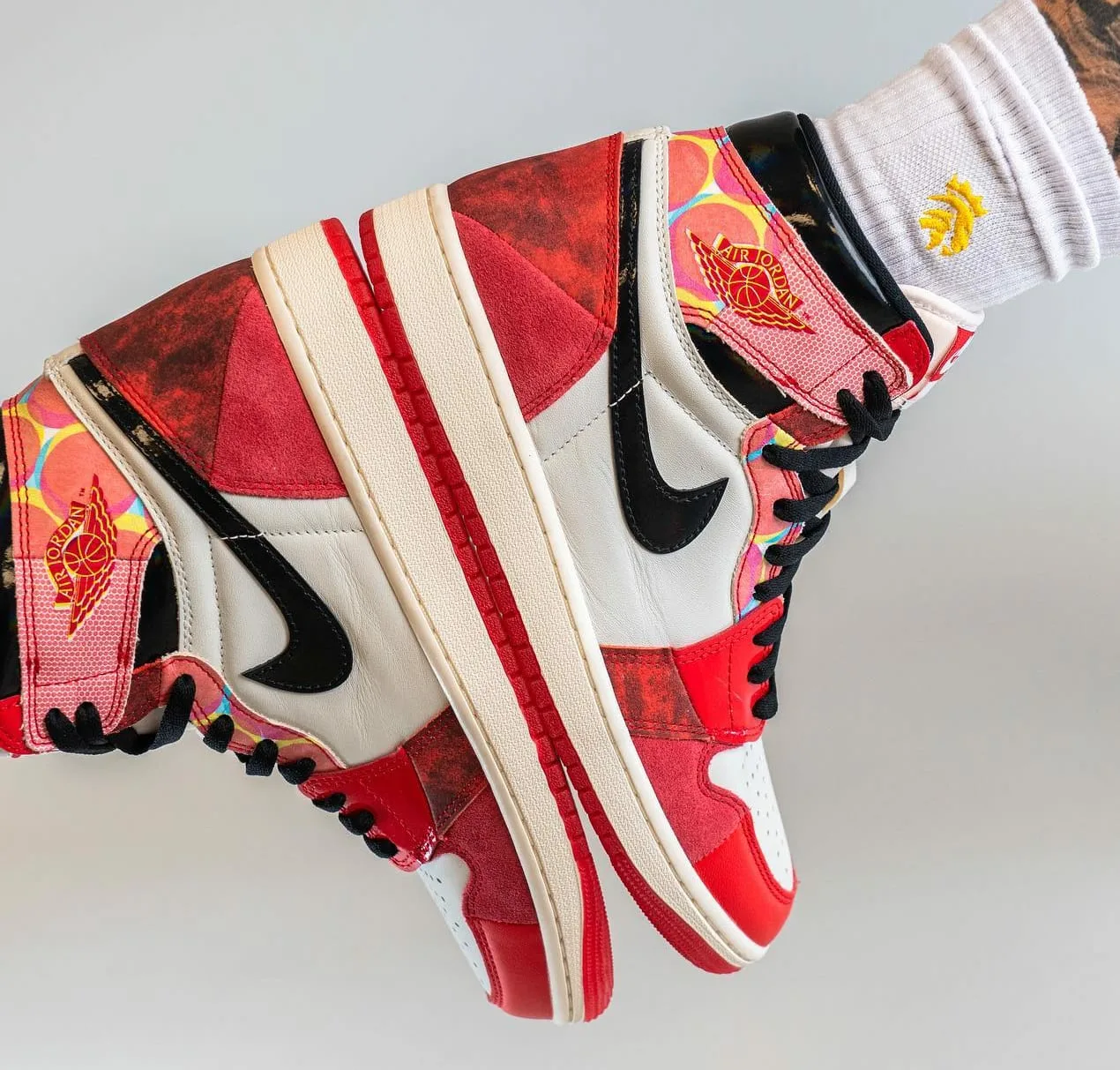 Image: Sole Collector
When and where will it be available?
Expect the shoes to release sometime in May, likely coinciding with the release of the Spider-man: Across the Spider-verse movie. Upon their release, they should become available through a number of trusted sellers using WOOVIN, where you can pick sneakers without any hassle or buyer fees.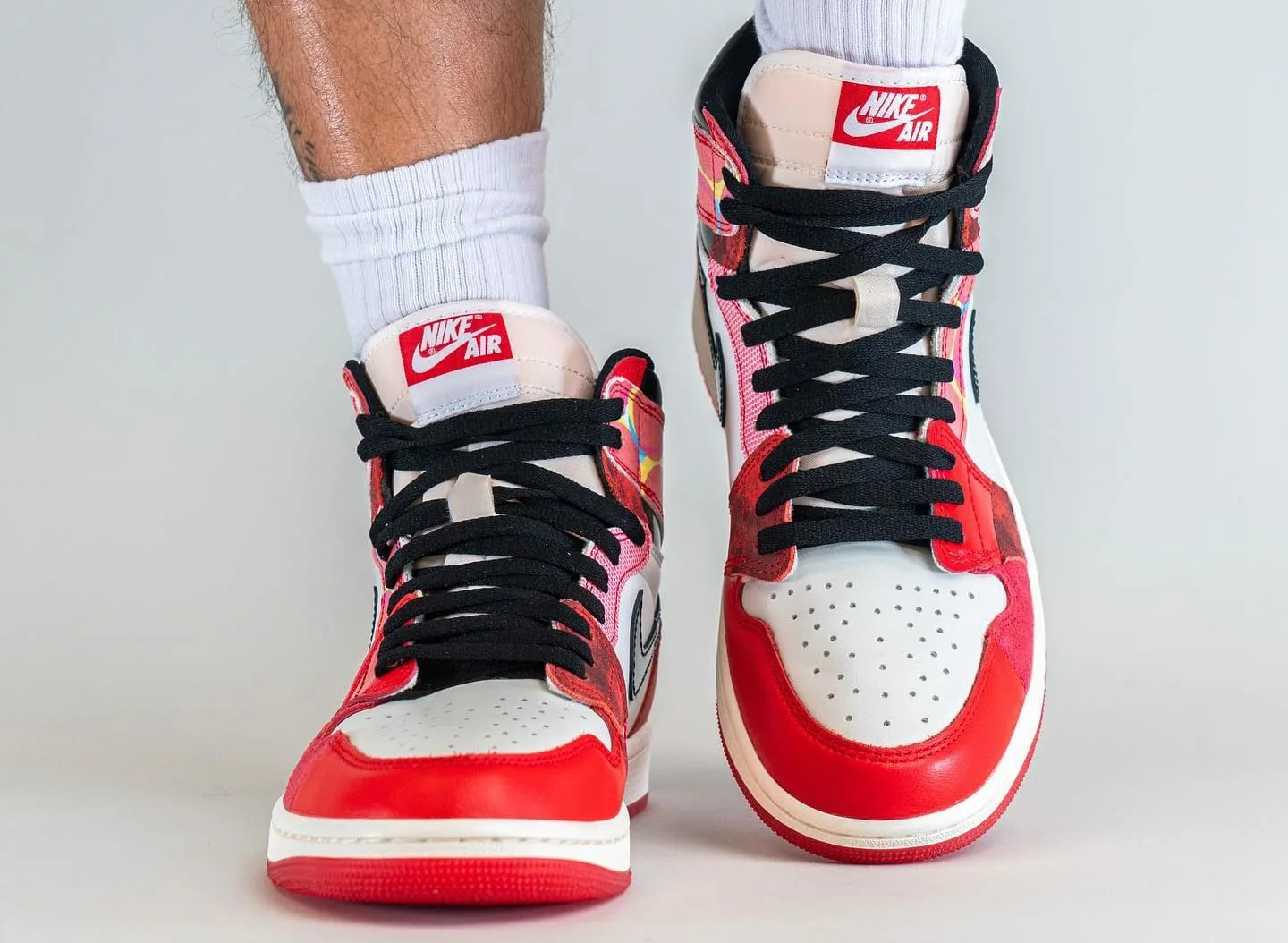 Image: Sole Collector