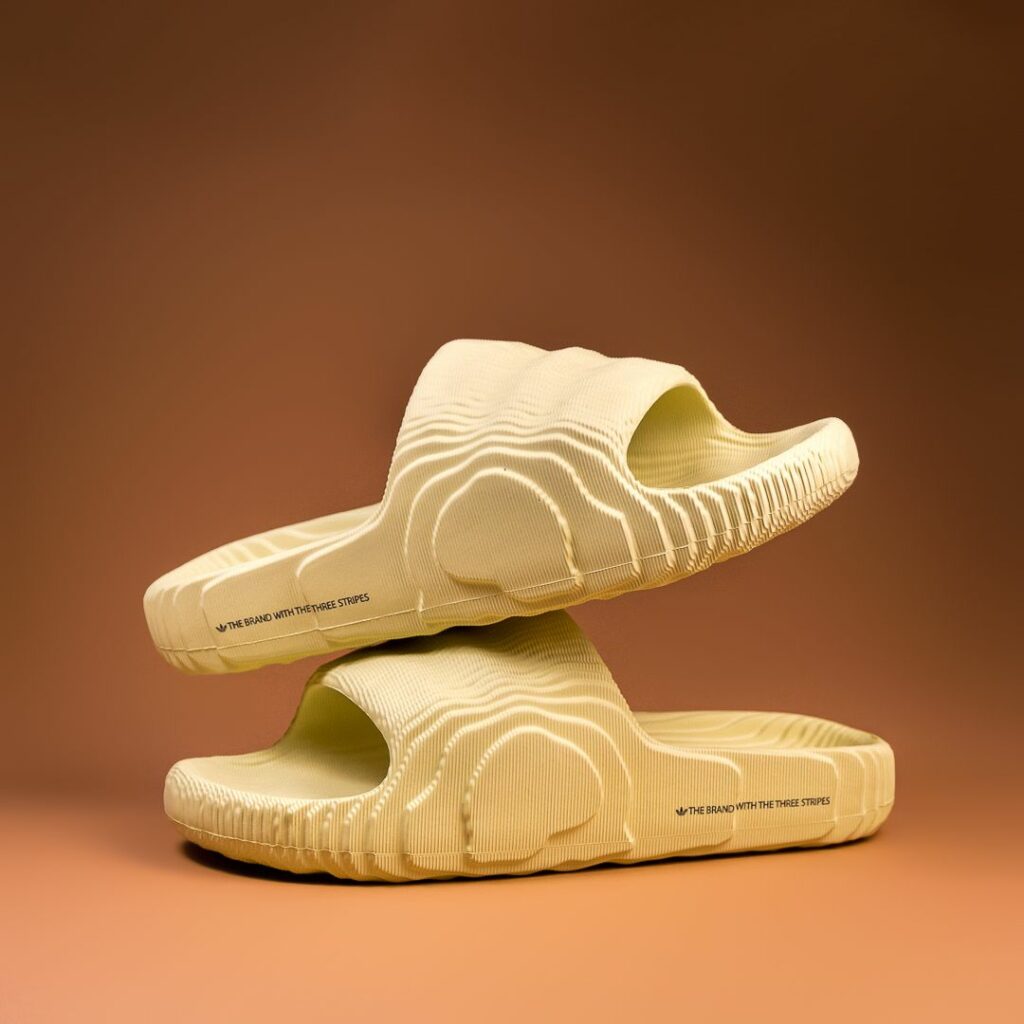 Image: SoleKitchen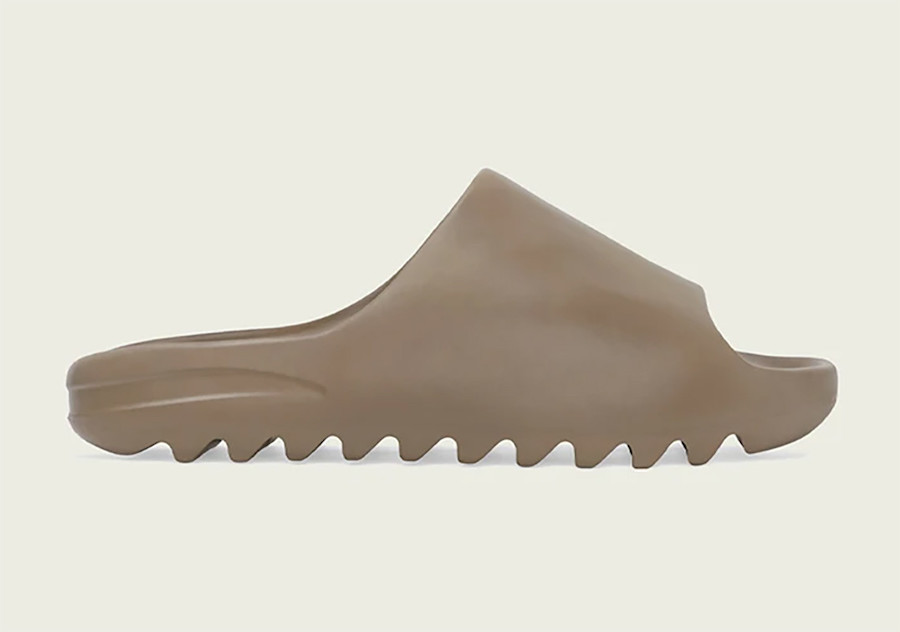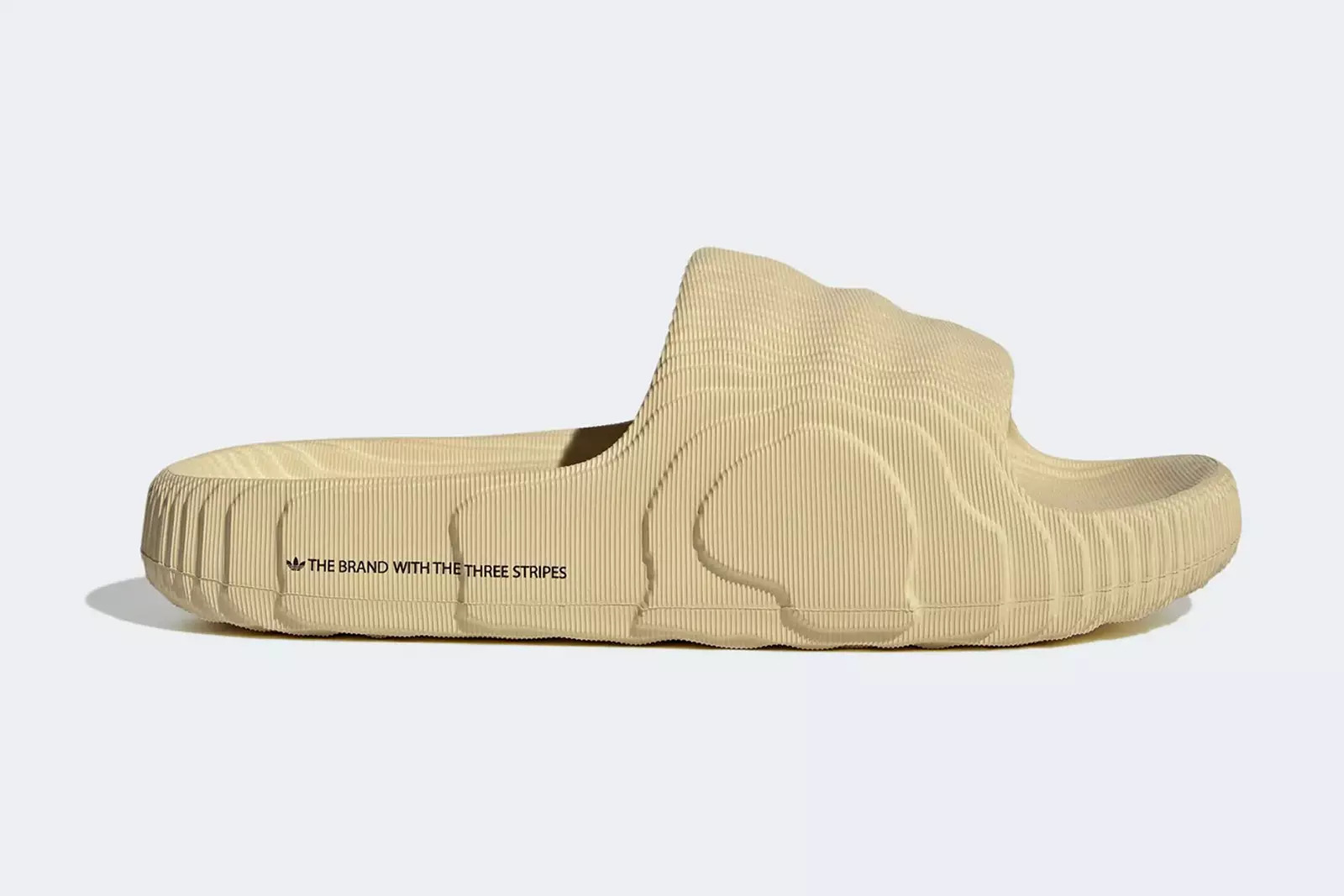 Images: Adidas
On June 13th, Kanye West put out a post on Instagram taking aim at the newly announced Adidas Adilette 2022 Slide (pictured right), claiming it was a copy of his own Yeezy Slides (pictured left). Stating, "This shoe is a fake Yeezy", Kanye West called out Adidas CEO Kasper Rørsted and "DC" – who is believed to be Daniel Cherry III, the SVP and General Manager of Adidas – for their lack of communication over the issue, expressing his anger at the alleged imitation of his own product. Kanye claims that the same brand stamped into his Slides are now copying its design.

Takedown models are common practice in the world of shoes, originally becoming a known term from brands' practice of creating multiple signature sneaker lines for their athletes. These lines would consist of a main line that used their top of the range technology, and then other budget lines that copied many of the characteristics of the top range models but were available at a much more affordable price. These models, that share strong similarities with another, more popular, model at a lower price, are often called takedown models. For example, in this case, whilst the Yeezy Slide can be found reselling for upwards of $200, the Adidas Adilette 2022 Slide is retailing for $55.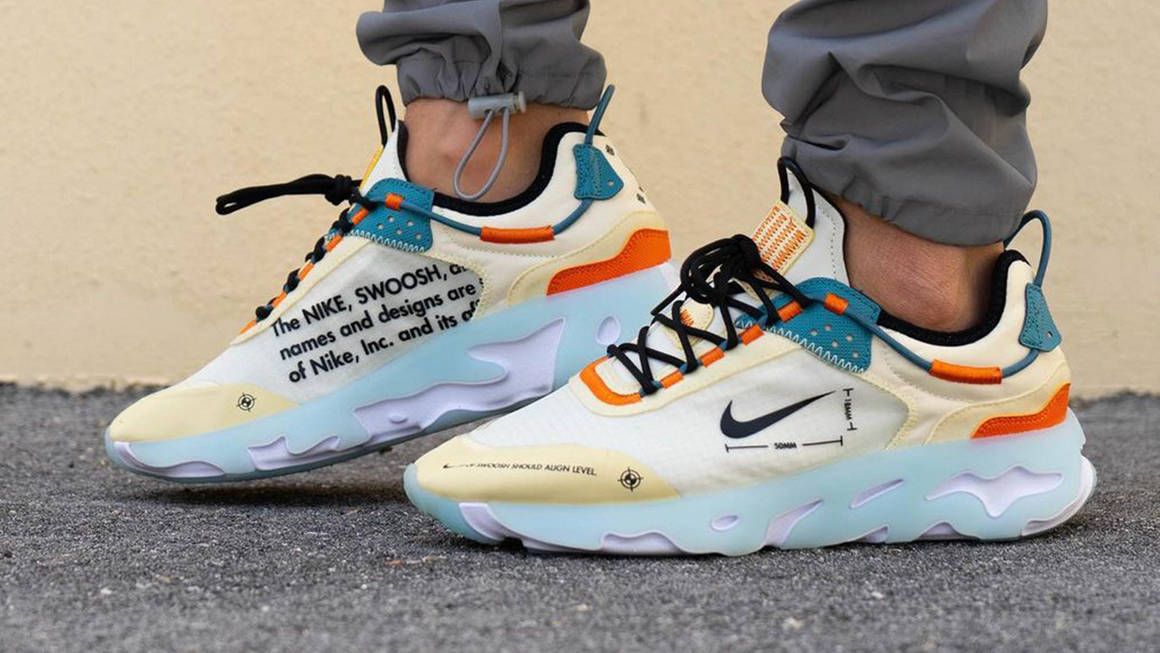 Image: Yankee Kicks  
Recently, however, takedown models of collaborations outside of the sports world have started to attract mainstream attention. Sometimes these models have their own identity but will take fashionable design language, such as how Virgil Abloh's "The Ten" collection would spur Nike to release several of their shoes with a similar makeover. One of the clearest examples of this was the suspiciously familiar colourway of the Nike React Live Schematic (pictured above). But sometimes these takedown models can be seen as nothing more than a cheaper version of the original, such as the Adidas Tubular Shadow as a takedown model of the Yeezy Boost 350. That being said, Kanye himself has admitted that his most famous Yeezy model was heavily inspired by the Nike Roshe Run, one of the best-selling shoes of the mid-2010s.   
So, this argument once again brings up the issue of inspiration versus imitation. Regardless, never has a takedown model, released by the brand that issued the original model, ever been called out by someone within the same brand. And it begs the question of how complicit other collaborators have been with brands working with them and then continuing to use their work to bring in higher profits, whilst also cutting them out of the deal in terms of royalties. Dennis Rodman revealed a similar situation in an episode of Sneaker Shopping with Complex, wherein he claimed that Converse wouldn't bring back the All-Star React 91 Rodman's, since they would have to cut him a check. So, brands being stingy about avoiding pay-outs to collaborators has been a contentious issue behind the scenes for some time. And, with Kanye West's deal with Adidas currently set to expire in 2026, this does bring into question the two parties' futures with each other. 
So, what do you think? Do you take Kanye's side and understand his frustration at Adidas for blindsiding him? Or do you support Adidas and the takedown model, since it offers a popular look at a lower and more accessible price? Or are you on the fence, finding good arguments on both sides? Feel free to air your opinion in the comments below.
By Thomas Perry and Hannah Rodriguez