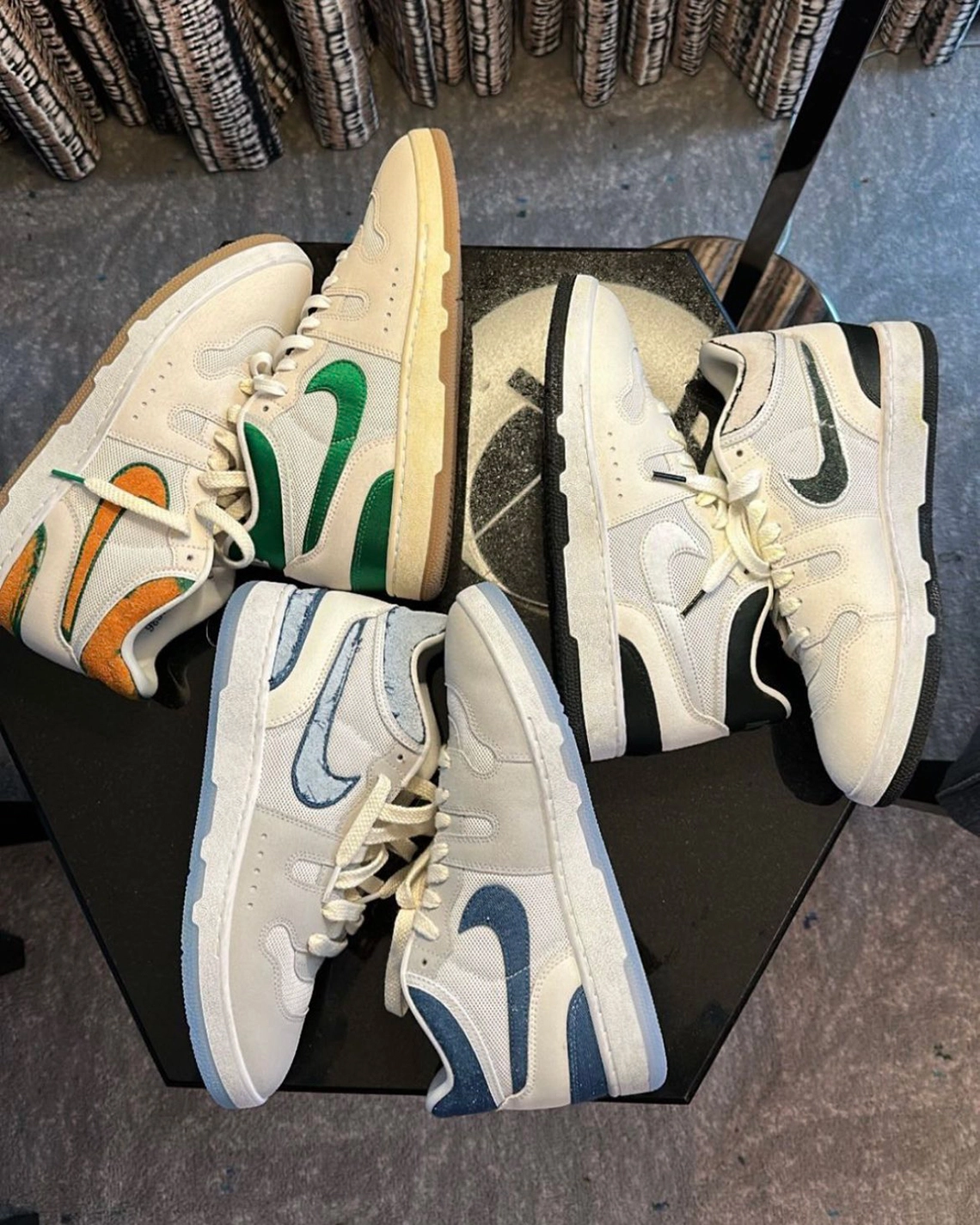 Image: Sneaker Freaker
A cult classic that will hit sneakerheads of a certain age with a wave of nostalgia, the Nike Mac Attack looks to be back in town soon. Originally released in 1984, and soon to celebrate its 40th anniversary, this is the first time the model will get a retro release. But, as Nike gets ready to bring back the silhouette, it's bringing some hype to the model with two major collaborations. The details of which are still very up in the air, but it's already got us talking. Here's everything we know so far.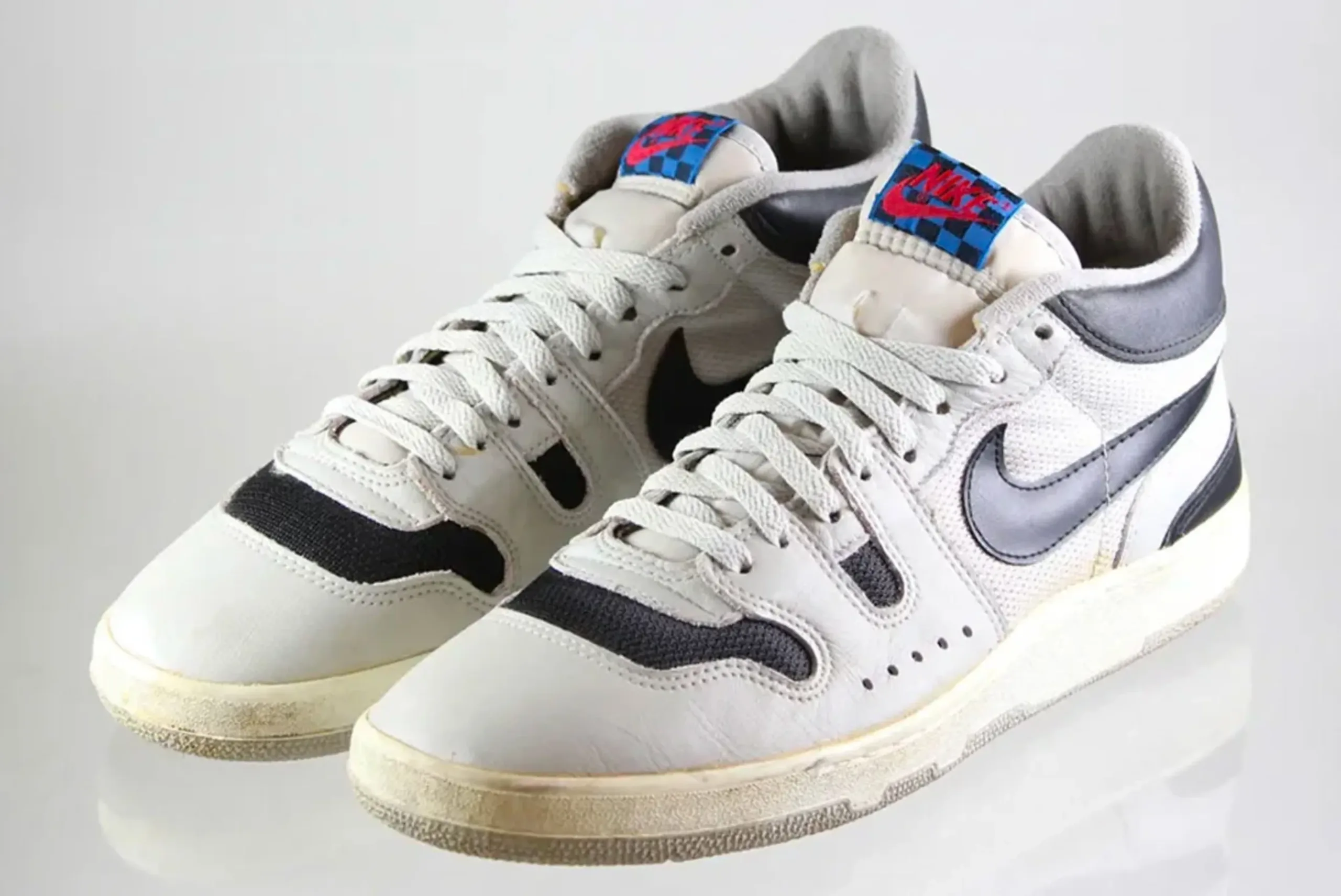 Image: Complex
The Nike Mac Attack Social Status
Firstly, in March, we got word of the Nike Mac Attack releasing in collaboration with Social Status. Shown off by NBA star P.J. Tucker, three colorways of the collaboration are expected to release in vintage sail and white uppers. The colorways are differentiated by different pops of color on the swoosh, collar, heel and outsole. One pair will come with blue accents, another in black, and the third pair in green. Each colored part of the sneakers, however, features tear-away uppers, revealing a separate colour underneath the original styling. For example, the green pair can be worn down to reveal orange detailing underneath. This creates plenty of opportunities to customize the sneakers to your own taste, or some encouragement to rock your kicks.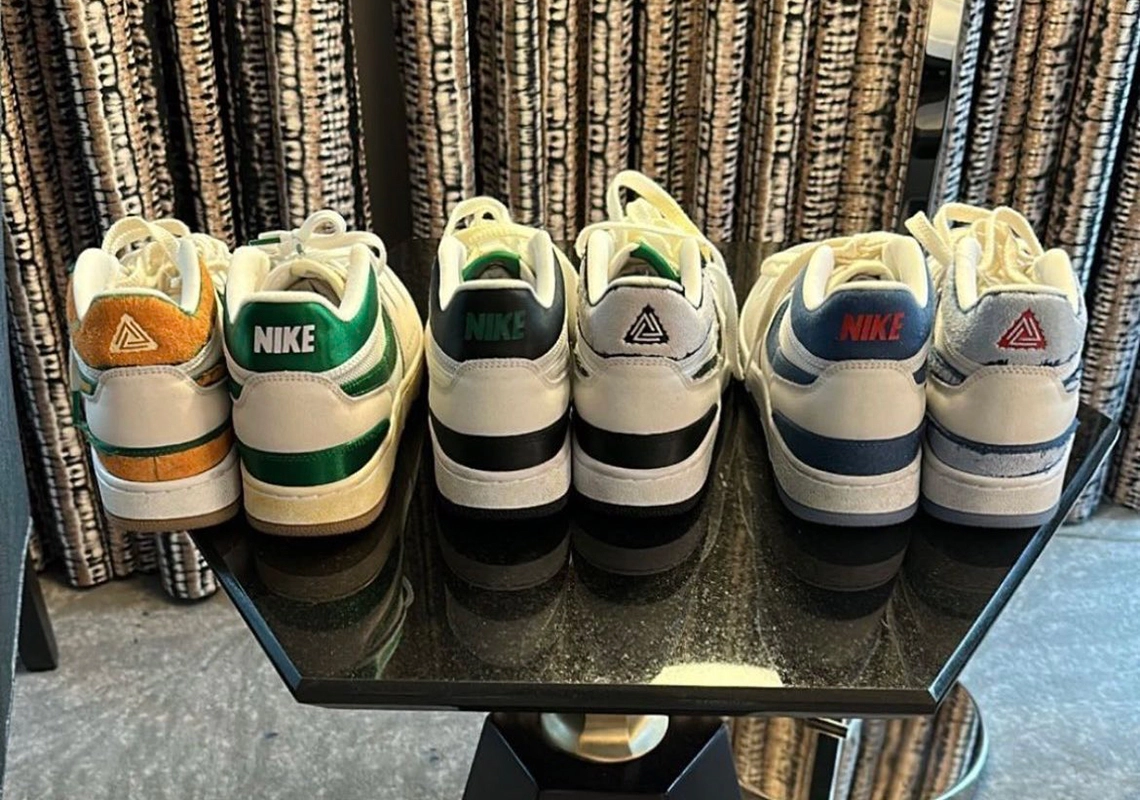 Image: Complex
The Nike Mac Attack Travis Scott
However, that's not all Nike has in store as, recently, Travis Scott was spotted wearing his own pair of Nike Mac Attacks. This comes after he was seen in a pair of Mac Attacks in 2021, establishing his appreciation for the sneaker. Not only would the star wearing the sneaker again instantly attract our attention but its reverse swoosh across the side of the silhouette marked it out as a Travis Scott original. Taking the classic grey and black colorway – which will get its own separate release – and changing the traditionally yellow checkered Nike tag on the tongue for a checkered one that reuses the black and grey color scheme of the sneaker.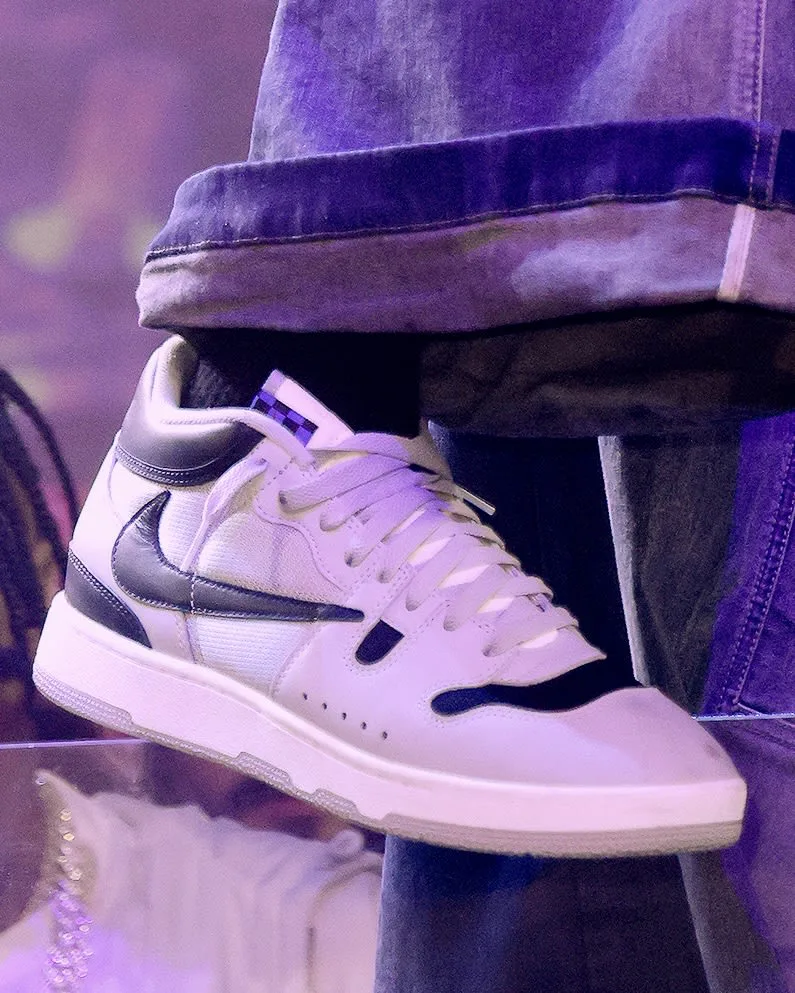 Image: Sneaker Bar Detroit
When will they release?
The Nike Mac Attack Social Status was originally expected to release this May but, with no further updates, expect the sneakers to drop sometime at the start of summer. As for the Travis Scott pair, we have no word that the sneakers will get a public release, with it potentially being exclusive, since it features few stylistic changes other than the reversed swoosh. But we shouldn't give up hope completely, if it follows the pattern of his previous releases, we should get a Travis Scott Mac Attack in hands by the end of the year. Once either sneaker releases, stay tuned to WOOVIN , where they will be available to buy and sell for the best prices