After last week's article, we are ready to start our breakdown of the best sneakers of 2022. Starting with positions 10-6, whilst the top 5 pairs will be announced later this week. Follow us at @woovinsneakers on Instagram to be notified when part two of this list is released, and remember that these are our own subjective choices, so many great shoes have been released this year, and this is our own personal attempt to pick out our 10 favourites.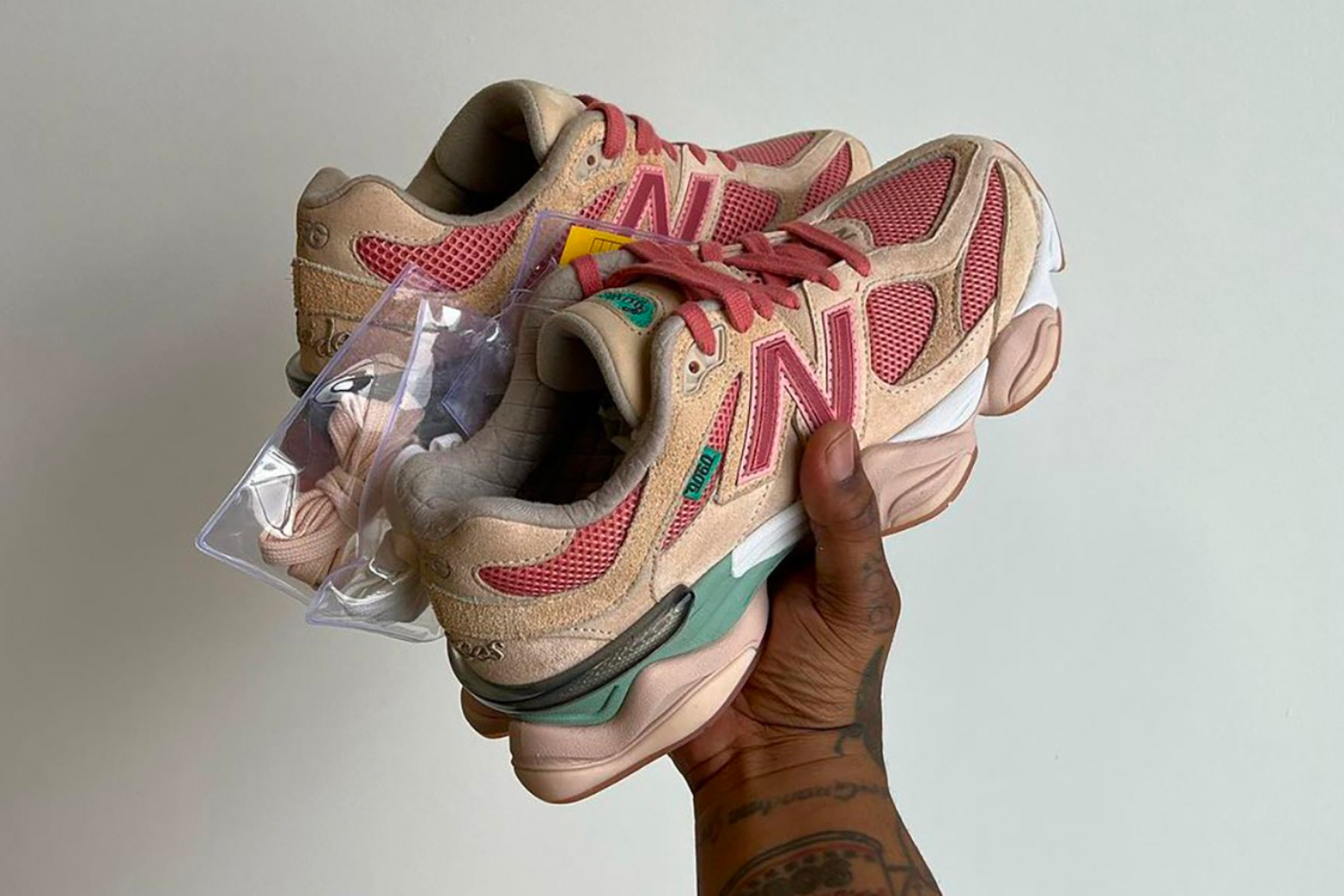 Image: Sneakerjagers
Beginning this list is the New Balance 9060 Joe Freshgoods Inside Voices, the collaboration which introduced us to the new 9060 model, as well as reminding us why Joe Freshgoods is such a core asset to New Balance. Part of his "inside voices" sequel to his previous "outside clothes" sneaker campaign. Freshgoods seamlessly debuted a new model whilst continuing his story telling from his previous collaborations. Building a body of work which showed his taste in soft colour palettes and luxury materials, from wide-holed mesh to fuzzy suede overlays. Although a phenomenal release, expect to see another Joe Freshgoods sneaker making an appearance in the second part of this list.
Image: Highsnobiety
Next, we have the Salomon ACS PRO Advanced Kar L'Art De L'Automobile, a well-deserved entry from French sports brand Salomon after a stellar couple of years. Boosted by the success of Gorp-Core, Salomons sleek and practical trail running models have seen an uptick in popularity, boosted further by the number of exceptional colorway releases over the last few years. Few of these come close to the collaboration between one of the highest-rated Salomon models, the ACS Pro Advanced, and France-based streetwear brand and car dealership L'Art de L'automobile. Creating two versions which both added high contrast racing colors to the model. This emphasized the unique layering on the ACS Pro Advanced. These pairs deserve their place on this list for their involvement in pushing Salomon into mainstream sneaker fashion.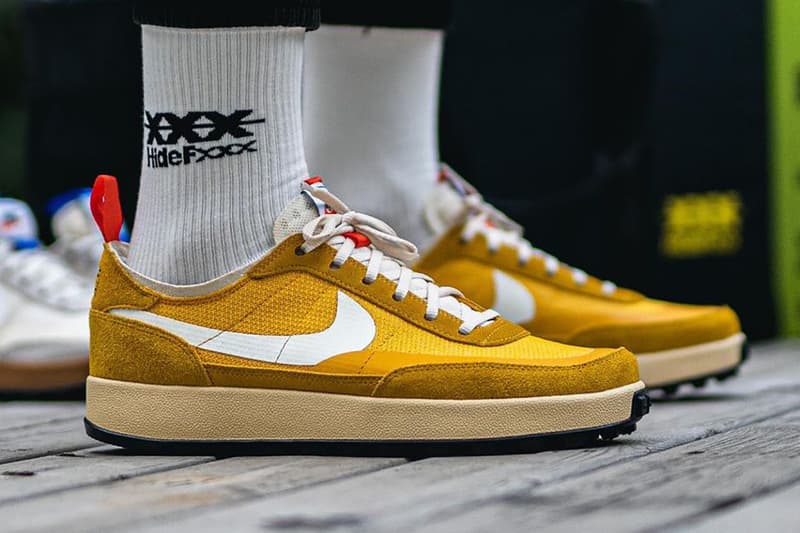 Image: Hypebeast
Tom Sachs' heavily anticipated return takes our number 8 spot, with his unconventionally conventional brand-new silhouette. The NikeCraft General Purpose Shoe Tom Sachs shoe served to offer something new to sneaker collectors. A shoe that cared primarily about its wearability and value it gave the wearer as an everyday shoe, over worrying about the more superficial elements of sneaker marketing. With its unconventional "as simple as can be" and "creativity is the enemy" marketing, and minimalist silhouette, the model has split the sneaker community. The outpouring of love from those who have gotten their hands on the model, as well as its creativity in terms of its rollout, has earned it a place on our top sneakers of the year list.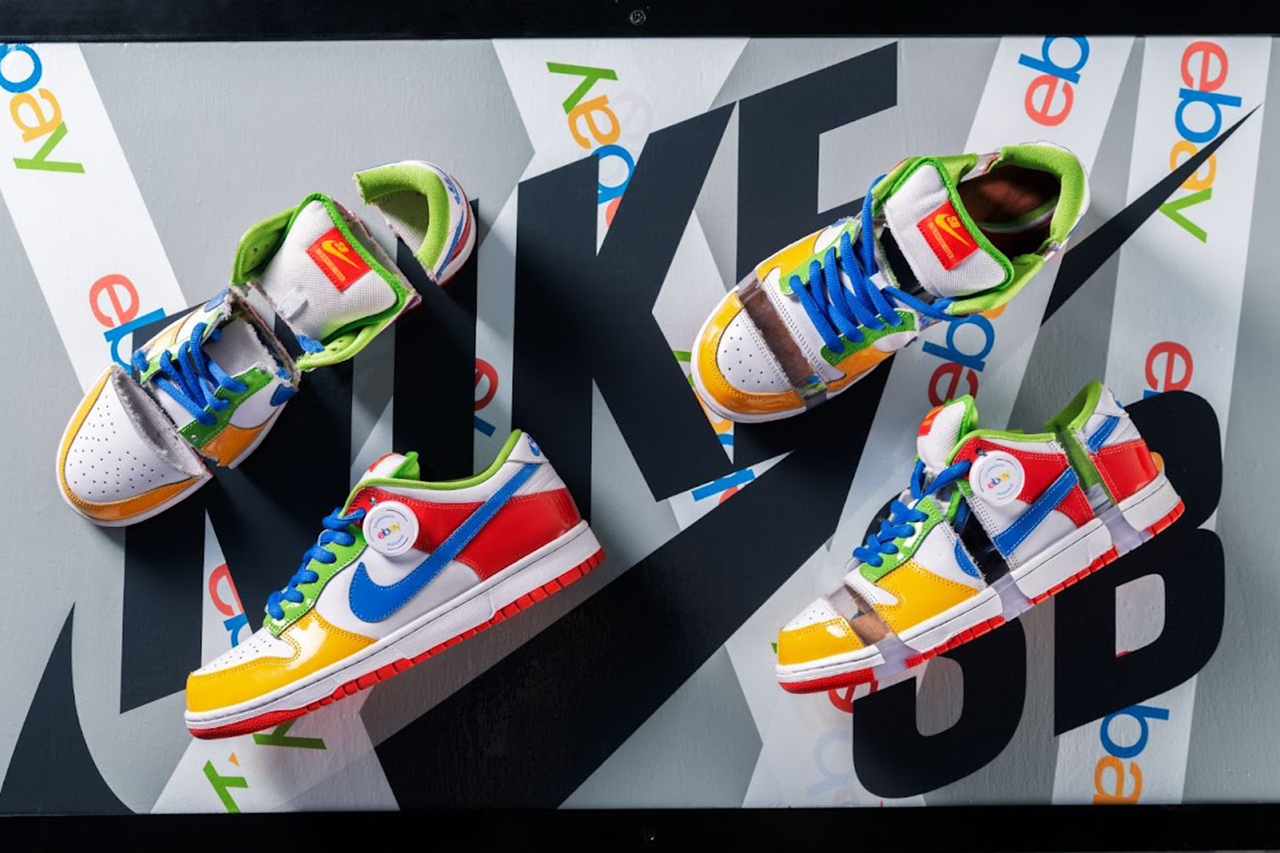 Image: Sneakerjagers
A more recent release to sneak onto this list, is the Nike SB Dunk Low Sandy Bodecker 'eBay'. Only released earlier this December. This model was inspired by one of the rarest Dunks of all time, coming in eBay's colors, that had one of the three pairs in existence shredded after its initial charity auction. This shoe honours this history with transparent panelling where the model was cut, as well as the late Sandy Bodecker, the man behind the Nike SB Dunk Low. Bodecker was gifted a pair of the original eBay Dunks. It's very hard to hate this sneaker, hence their feature on this list, regardless of the recency of their release.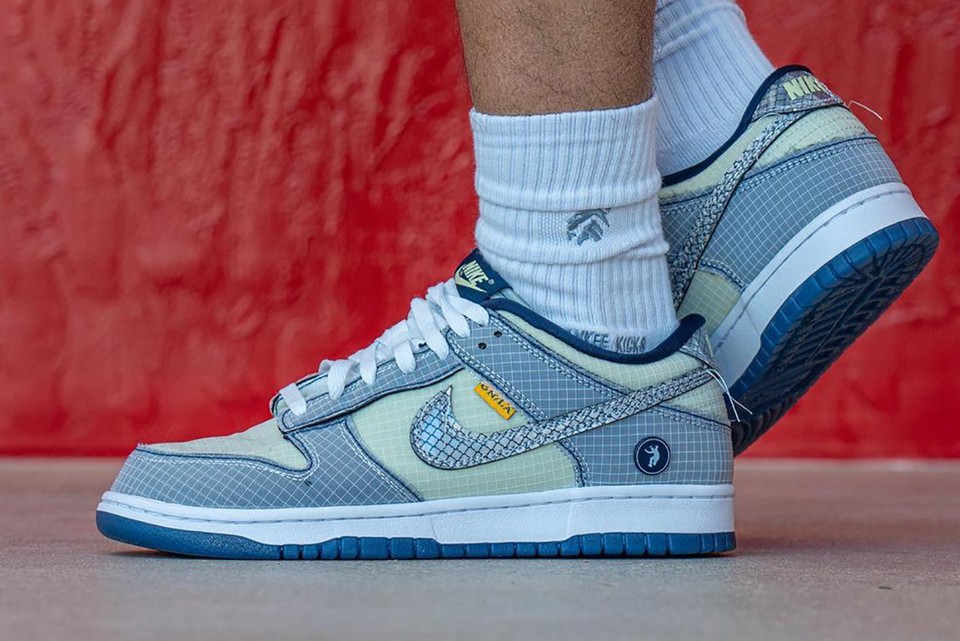 Image: Sneakerjagers
Ending the first half of our list, as well as continuing our appreciation of the Dunk is the Nike Dunk Low Union Passport Pack Argon collection. Primarily due to the shoes helping to keep the Nike Dunk Low, a model that debatably peaked back in 2020 and 2021, on top of the sneaker game well into 2022. Coming from long-time Nike collaborators, LA-based Union, the Nike Dunks have a "passport pack" theme, due to each colorway honouring a past region-exclusive Dunk release. Each pair is also fitted with an extra ripstop layer on the upper over the typical leather upper. With Union being famous for their attention to detail, small details like their skateboarder silhouette motif and loose stitching helped this pack of three colorways have a significant impact on the sneaker game. This pair earns its title as the best and most creative Nike Dunk collaboration of the year.