The last few years in sneakers have been wild. Since the pandemic, we have seen the dominance of the Nike Dunk and the chunky basketball sneaker. The Adidas Forum and the New Balance 550 close behind riding this wave. There has been a return to comfy fashion as well, in the form of casually rocking running shoes, again benefitting New Balance as well as Asics. But also seeing the return of slides and Crocs. More recently, however, we have seen terrace culture bring back Adidas classics like the Samba. But, slowly growing in popularity has been a much more unassuming silhouette: the Adidas Campus 00s.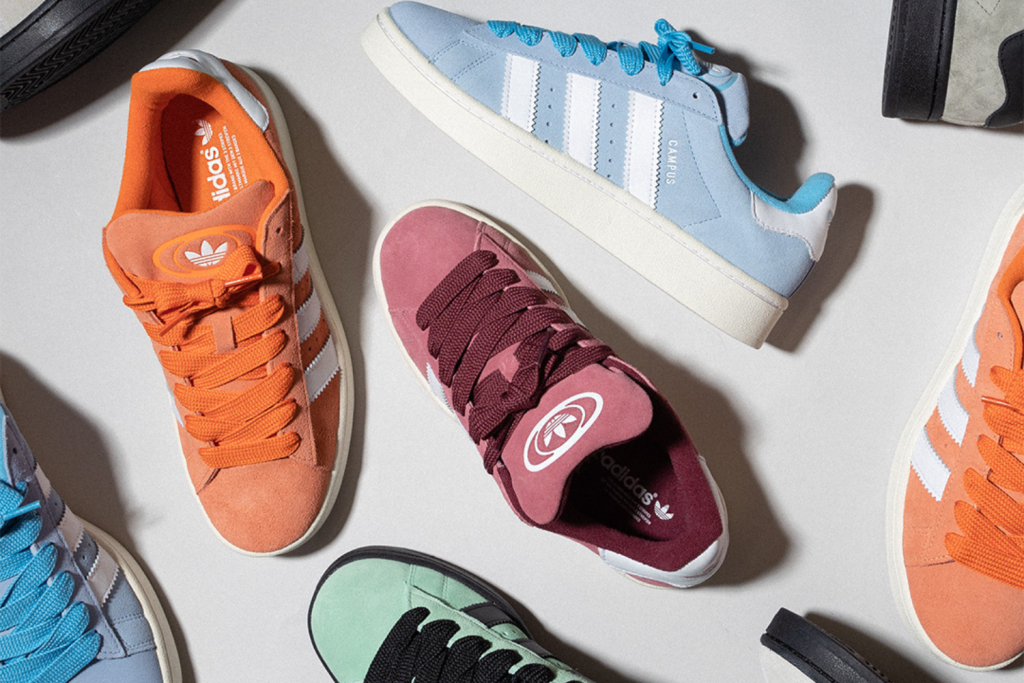 What is it?
The Adidas Campus' history shares a lot with the better-known Adidas Superstar. Releasing in the '70s, first as a basketball sneaker. But it was the sneaker's association with hip-hop fashion that gave the model new life. Especially after landing on the cover of the Beastie Boys 1992 album, "Check Your Head." Its bulky style also lent itself very well to skateboarding. Then, after a couple of decades of bubbling under the surface, the model is officially back in mainstream consciousness. At the moment, it is one of WOOVIN's best-selling silhouettes. Partially thanks to its relative affordability and availability in several muted colors.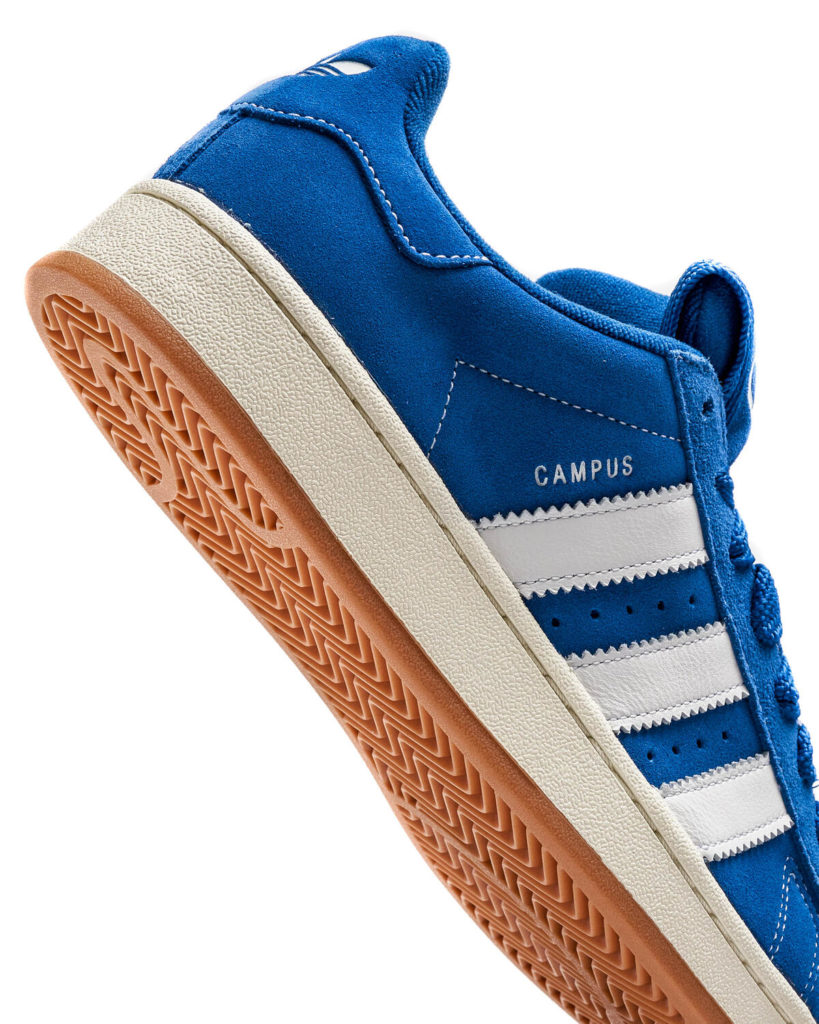 Image: Afew Store
Why is the adidas campus so popular?
The Campus seems to be back for a mix of reasons. With Y2K fashion back and skate style popular at the moment, the chunky fit of the Adidas Campus works with many of today's trends. However, the rise in popularity of Adidas Originals like the Adidas Gazelle  and Samba also stands to benefit the Campus. Which rocks a similar look with a chunkier silhouette.
It is also worth noting the high-profile collaborations with the Adidas Campus, surely boosting its popularity even further. Bad Bunny is not only one of the biggest artists in the world but also one of Adidas' most successful regular collaborators.  Originally helping to bring back the Adidas Forum, and boost the popularity of the Response CL. The Puerto Rican singer has now set his sights on the Adidas Campus. He released his take on the model in olive, cream and, most recently, brown. His soft color palette and sleek design have brought the model into a futuristic lane. Whereas the recent Adidas collaboration with Korn brings the Campus back to 90s and 2000s fashion. Dressed in black and white, the sneakers stand out detail is its chunky white laces, which add to the oversized feel of the sneaker. These collaborations emphasize what's so special about the Campus: its versatility. One campus colorway fits perfectly with the styles of today, whereas another can cater to the nostalgia of the past.
The Adidas Campus is available in a vast and growing number of colorways now at WOOVIN. Get yourself a pair from verified sellers at competitive prices.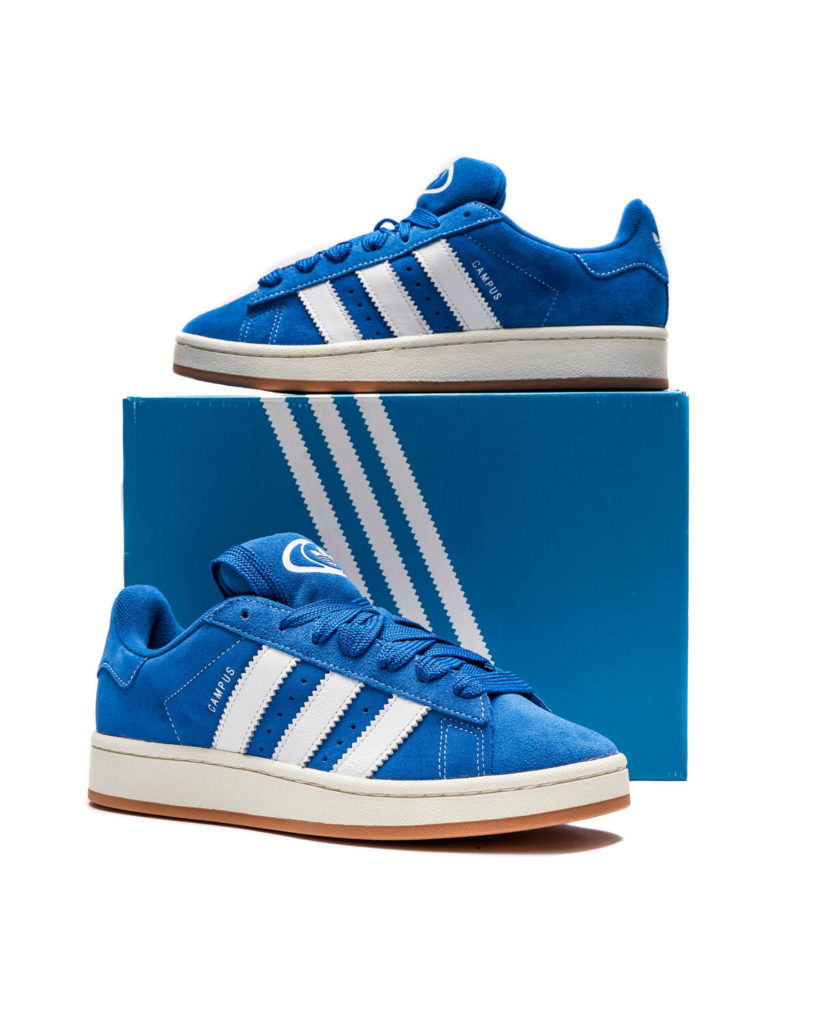 Image: Afew Store