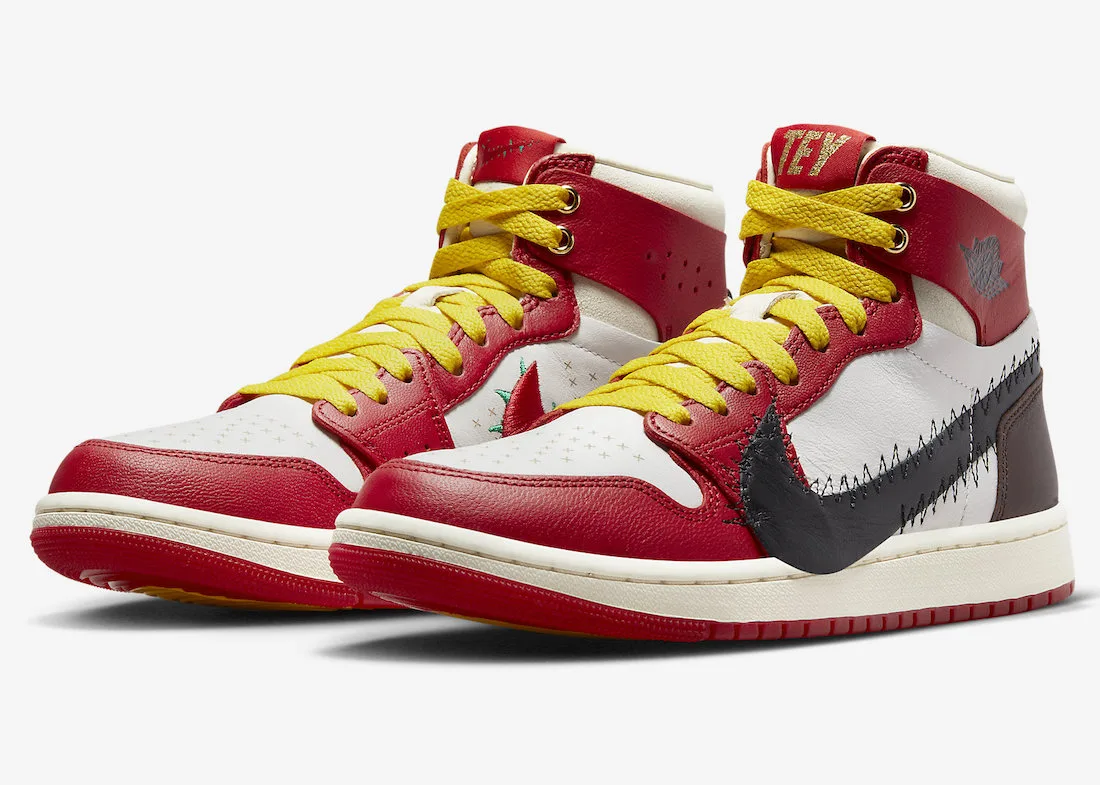 Image: Sneaker Bar Detroit
Musician, actress and dancer Teyana Taylor has announced she has a new sneaker releasing, and it's picking up a lot of buzz. Ten years after her first sneaker, Teyana Taylor's name still attracts a buzz in the space. Since the Jordan 1 High Zoom Air CMFT 2 Teyana Taylor A Rose From Harlem (W) releases soon, we are bursting to find out more about its release.
The sneaker
The sneaker will come in a white leather base upper with red leather detailing on the panels. The laces are orange-yellow, and the heel tab comes in a darker reddish-brown hue. The most important parts of the sneakers, however, are the swooshes. Sporting mismatched swooshes, the left pair features an oversized swoosh with exposed stitching, very reminiscent of the swooshes we saw on the Jordan 1 Retro High Off-White Chicago. The right pair, however, features a red embroidered swoosh and green thorns coming off of it. Referencing the sneaker colorway "A ROSE from Harlem" name. Potentially the most interesting detail of the sneaker is perhaps the least visible, featuring Formula 23 foam in the midsole rather than the sneaker's traditional rubber sole. In doing so, this offers a more comfortable sole to a 38-year-old sneaker.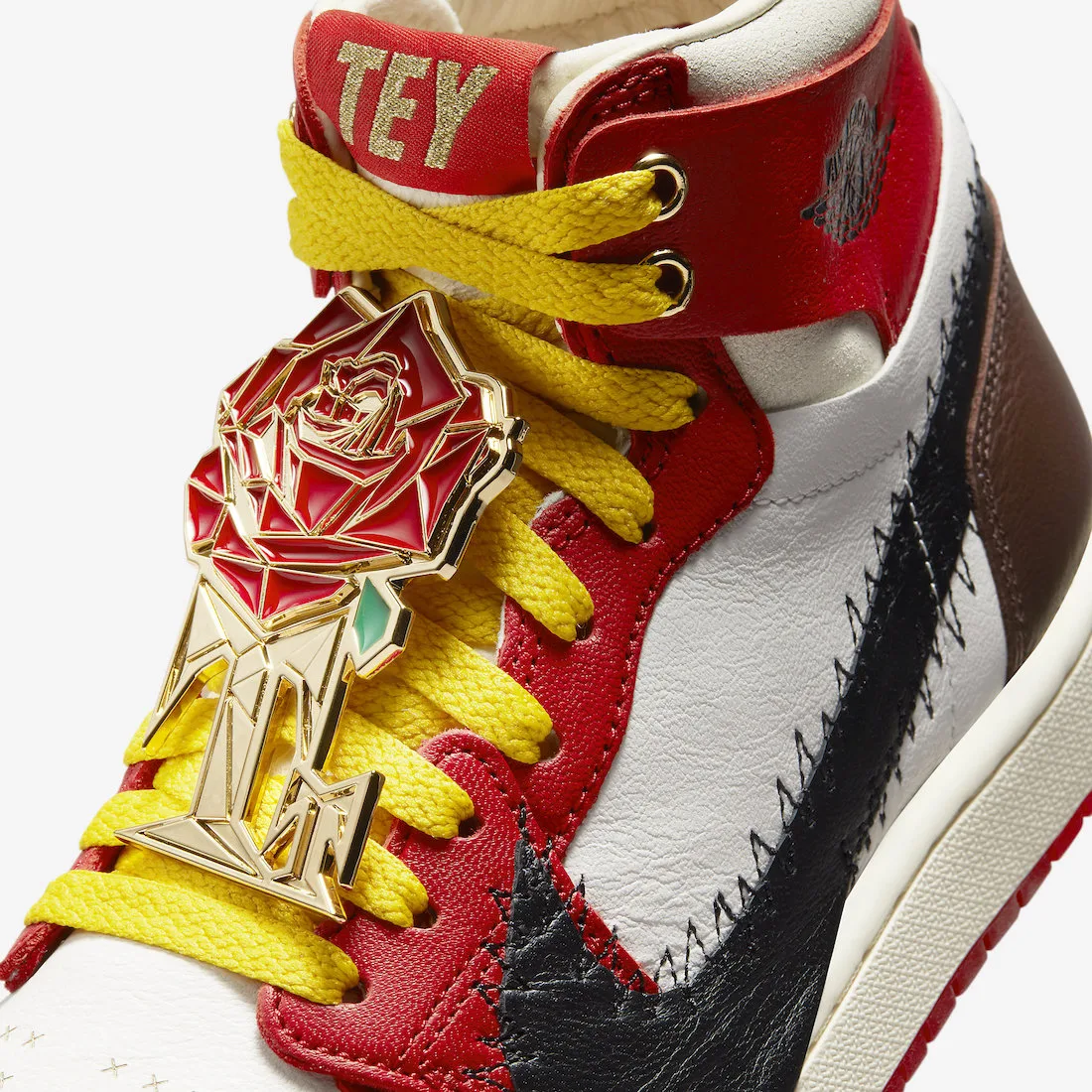 Image: Sneaker Bar Detroit
Some context
Like many collaborators these days, Taylor's most famous for her musical exploits, originally bursting on the scene thanks to her appearance on MTV, signing to The Neptunes record label, and working on the choreography for Beyonce's "Ring the Alarm" music video. Since then, she has had a highly successful R&B career under Kanye West's G.O.O.D music label, capping it off in 2020 with her album, "The Album." In terms of acting: she had a main role in Coming 2 America, and will soon feature in the new White Men Can't Jump remake. But we are particularly interested right now in Taylor's return to the sneaker game.
We say return because this is not the first time she's got involved in making her sneaker. Back in 2013, she made her first pair of sneakers with Adidas – designing the Adidas Originals Harlem GLC, which sold out extremely quickly.
Then in 2017, she took her talents to the (at the time) Adidas-owned Reebok, where she became an official Reebok brand ambassador, taking part in releasing her pairs of Reebok Freestyles and her own Reebok Question Mid.
However, back in 2020, Jordan Brand went public with their partnership with Teyana Taylor when they had her feature in their campaign for their Flight Utility collection. And only three years later, Taylor finally received the honor of creating her own Air Jordan 1. A huge moment, especially for such a big sneakerhead.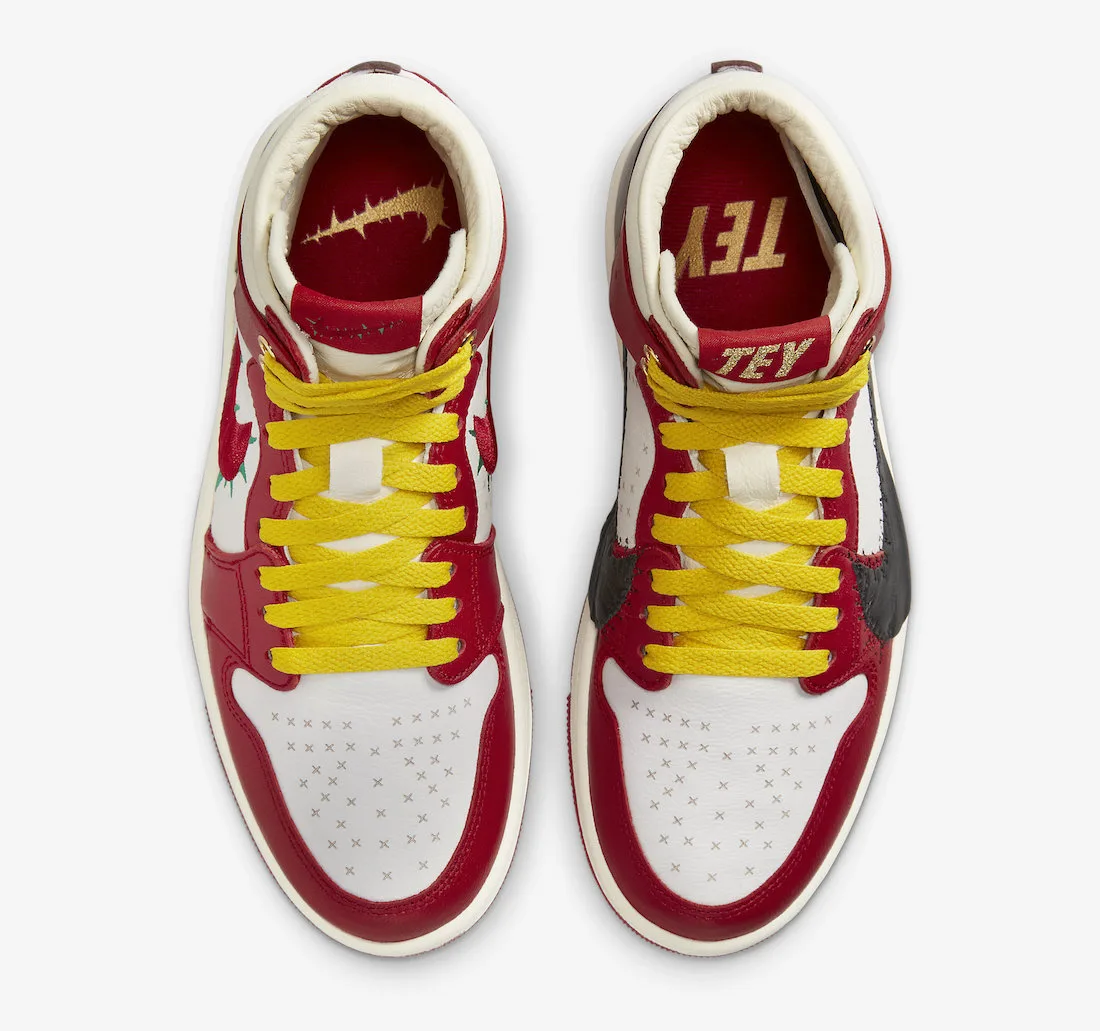 Image: Sneaker Bar Detroit
Where will it become available?
The
Jordan 1 High Zoom Air CMFT 2 Teyana Taylor A Rose From Harlem (W) dropped on June 1 and is now available to buy and sell here at WOOVIN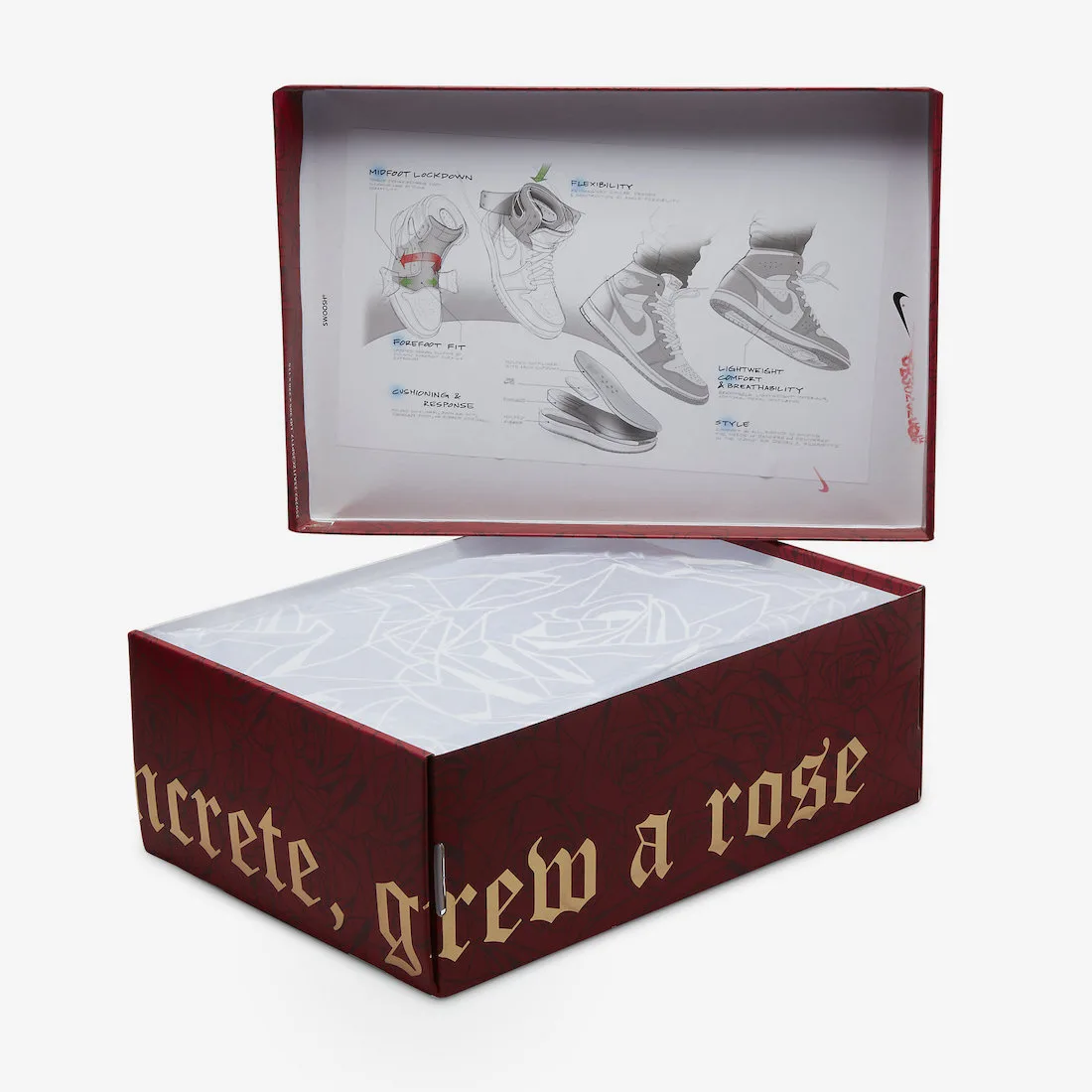 Image: Sneaker Bar Detroit