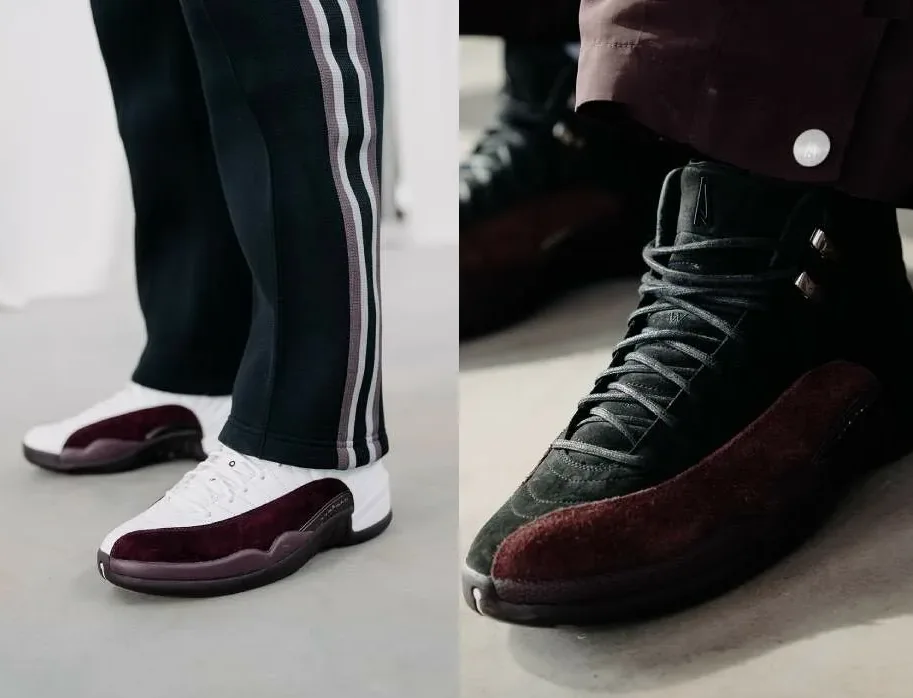 Image: Snkrdunk
A Ma Manière, a sneaker and streetwear boutique based in Atlanta, America, has taken over the world. Through their collaborations with Jordan over the last few years, A Ma Manière has burst into the global sneakerscape. Originally making their name after a 2021 sneaker of the year candidacy with their rendition of the Air Jordan 3. A Ma Manière, after a slew of successful, follow-up releases, are now taking on the Air Jordan 12.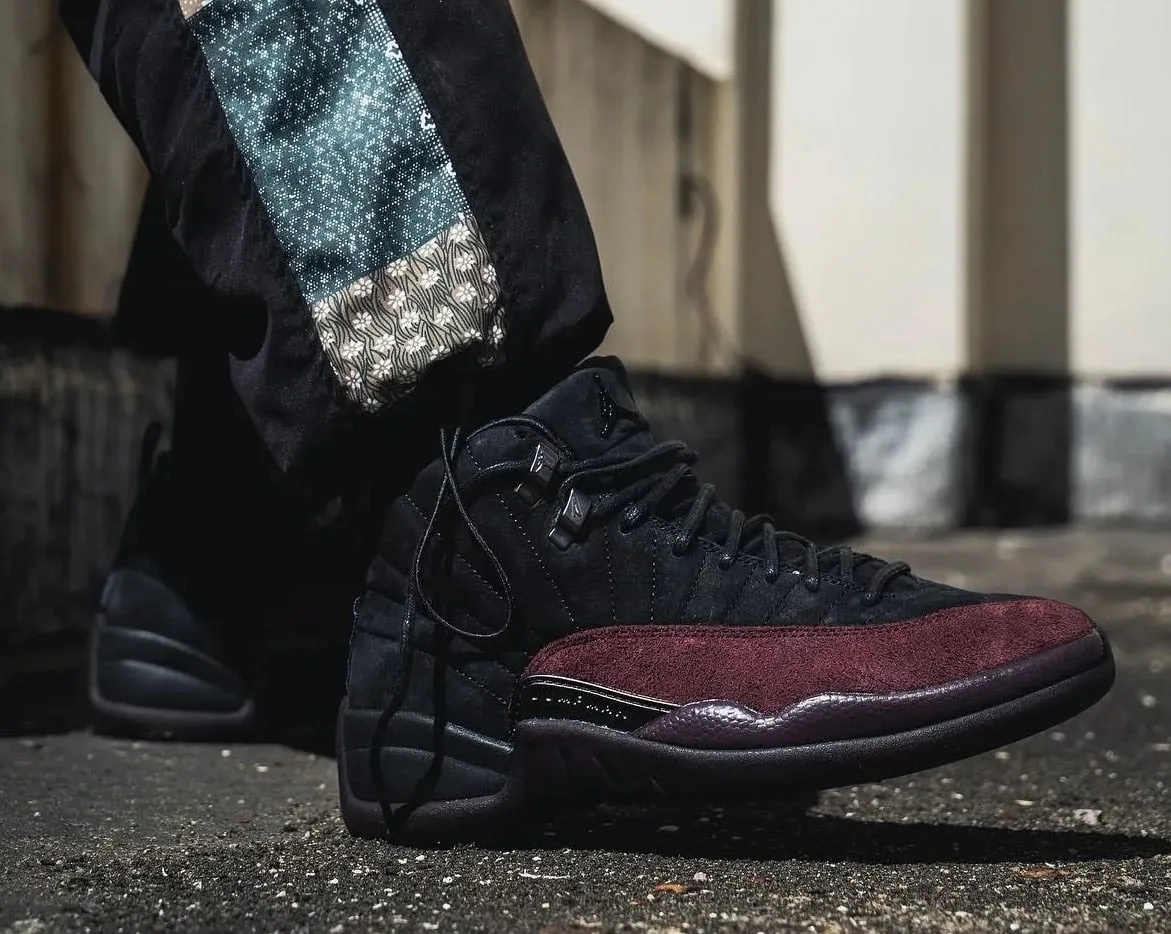 About the shoes
Two models are being released. The first pair comes with a black finish on the base of the upper, and the second comes in white. Both pairs feature with burgundy detailing on the midsole and on the mudguard, which stretches around the lateral side of the shoe. Otherwise, the shoes feature waxed laces and chrome eyelets around the collar of the shoe. A Ma Manière branding is on the tongue of the left shoe, alongside the Jumpman logo on the right.
Although a highly successful model, the Air Jordan 12 hasn't been at peak popularity over the last few years. Its bulky boot-like structure has rendered the model harder to wear outside of the winter months. But there is a lot of love for the model. Many Jordan fans swear by its comfort, durability and performance as a basketball shoe in comparison to the other retroes.
So, have A Ma Manière done it again? Have they created another cult classic model? Well, the public reaction to the shoe's release is yet to have fully been seen. But A Ma Manière has kept the model in keeping with their recent slew of burgundy collaborations. The shoe maintains the boutique's signature aesthetic, and their use of premium materials. All of which will set the shoe up as another success for the Atlanta boutique.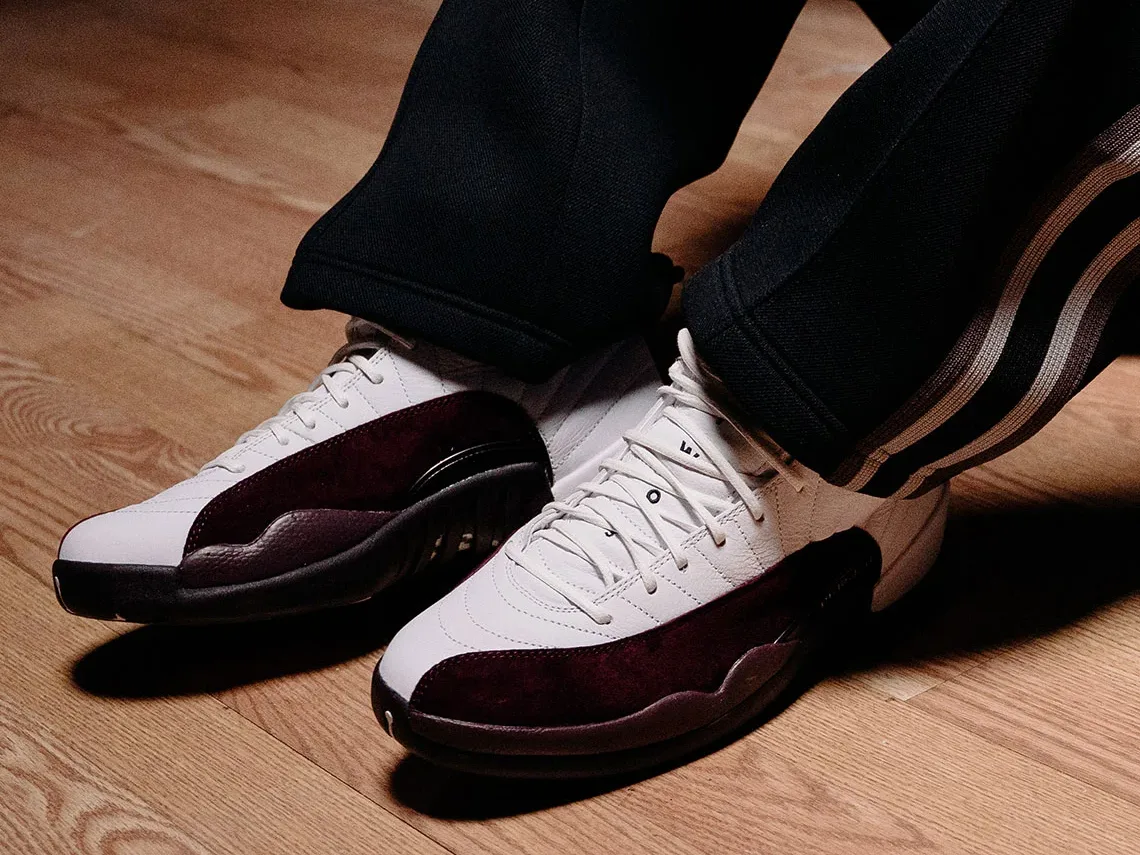 Image: Sneaker News
How can you get your hands on them?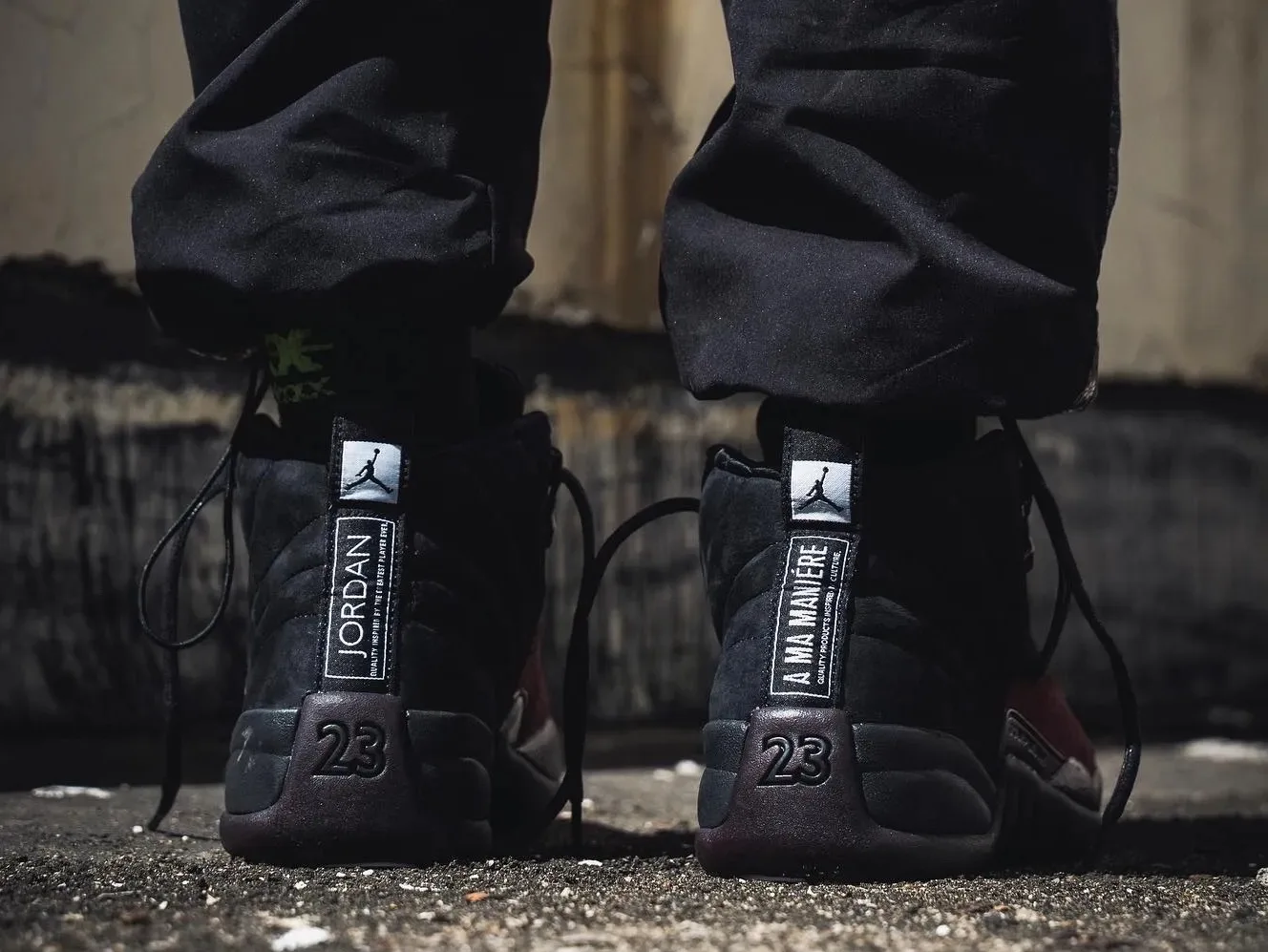 Image: Sneaker Baron