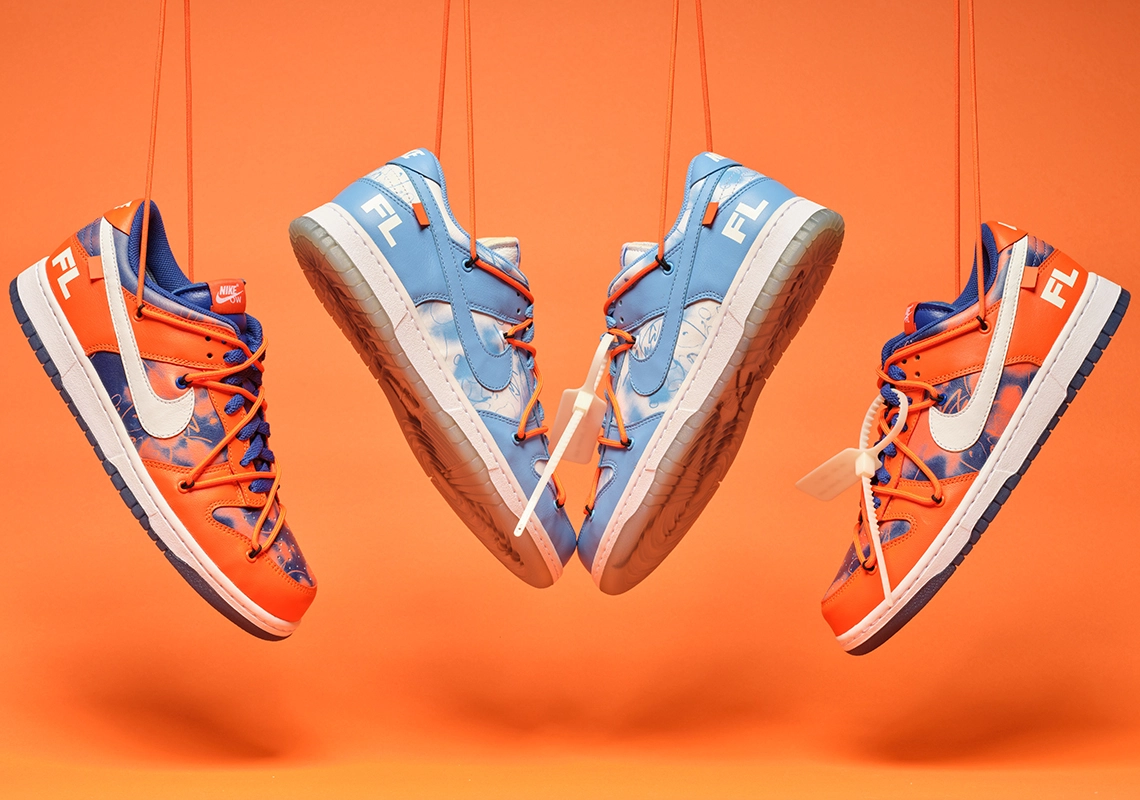 Image: Soltheby's
In 2019, Off-White revealed a particularly intriguing sneaker in their 2020 spring/summer collection, the Futura Off-White Dunks. On the surface, it shared many details with the Off-White Dunks that would go on to release that winter. But, on closer inspection, it contained the infamous markings of infamous artist Futura. There was no evidence of a public release until 2021, when Virgil Abloh's website hinted at the shoe's eventual arrival. Doing so by changing the shoe's status to read "Actually pending." Another 2 years later and we finally know how the shoes will see the light of day.
The shoes
The shoes come in two colorways, the first in blue and white, and the other in orange and navy. The pairs feature a tie-dye pattern on the lower layer, with Futura's "doodle" markings present on top. Both pairs feature a second pair of laces, laced through eyelets popping out of the sides of the upper. Off-White's classic markings are present on the medial side of the model, whilst Futura's branding is present on the heel.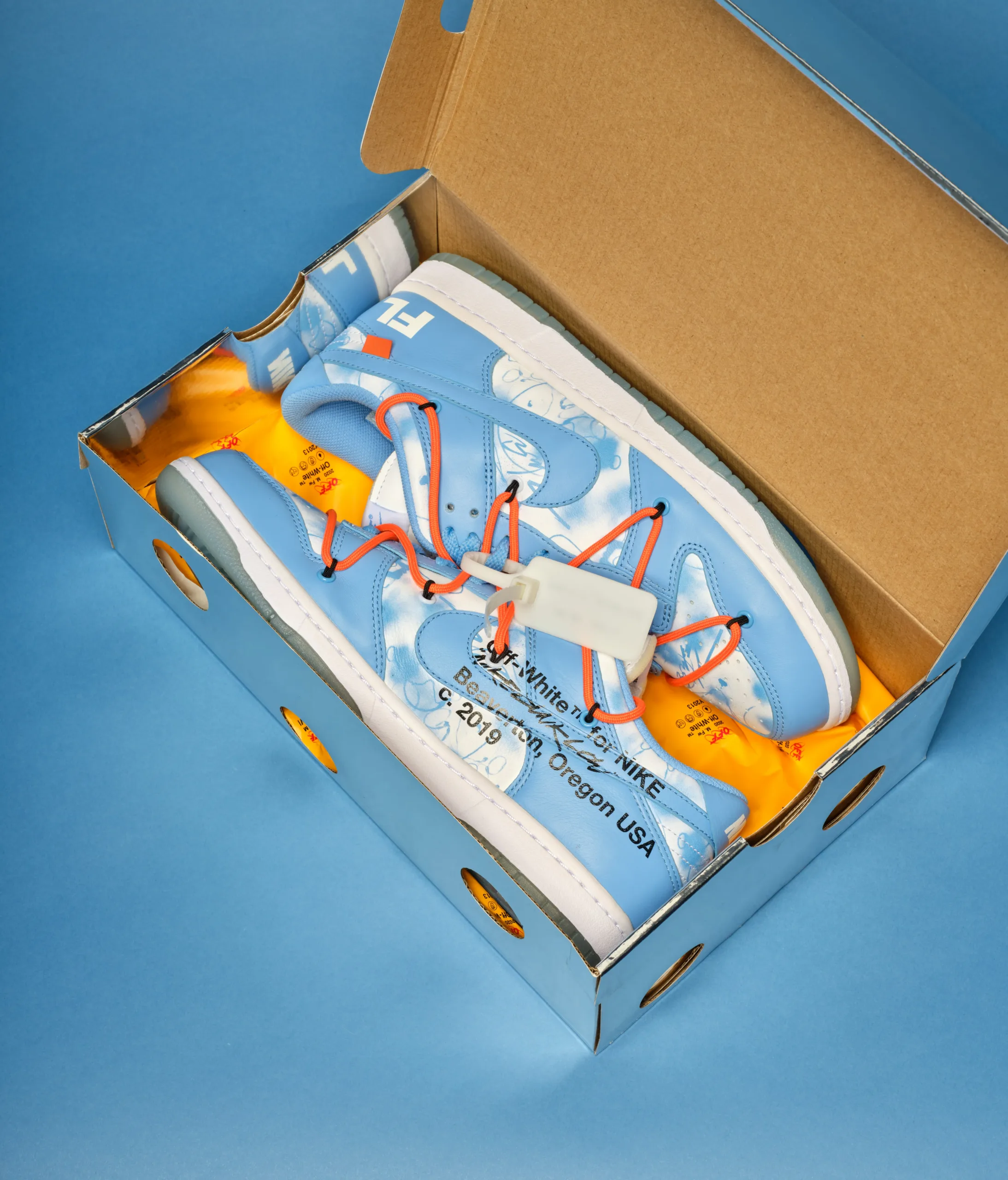 Image: Soltheby's
Who is Futura?
Futura, is a legendary graffiti artist from the '70s and 80s, who has maintained his notoriety through popular streetwear collaborations. Over the last 20 years, the New York artist has worked with everyone from Stussy to Uniqlo. However, he is best known in the sneaker world for his 2003 Nike SB Dunk. Revered as one of the best dunks to release, the shoe featured minimal branding. Instead, it used a wealth of materials colored in dark hues to create a shoe that mimicked an urban landscape. Whilst his latest dunk is much more vibrant, it's been similarly popular within the sneaker space.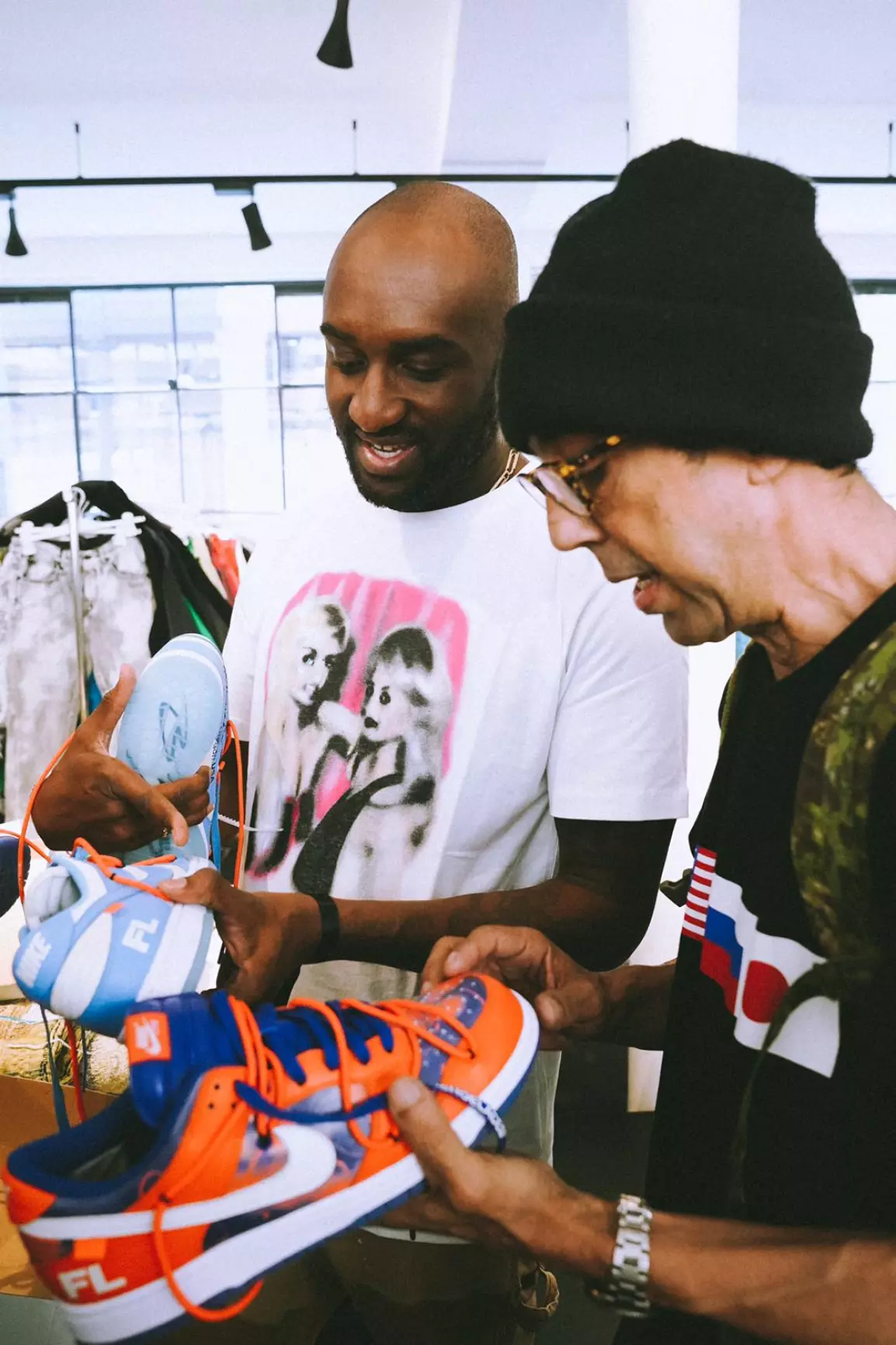 Image: Soltheby's
How will they release?
Although finally receiving a public release, unfortunately only 8 pairs are available. From April 5th to April 14th, the Futura Off-White Dunks will be available in a public auction, whereby all proceeds will go to the Virgil Abloh foundation. That said, all the original Nike Dunk Low Off-Whites are available to buy and sell now here at WOOVIN.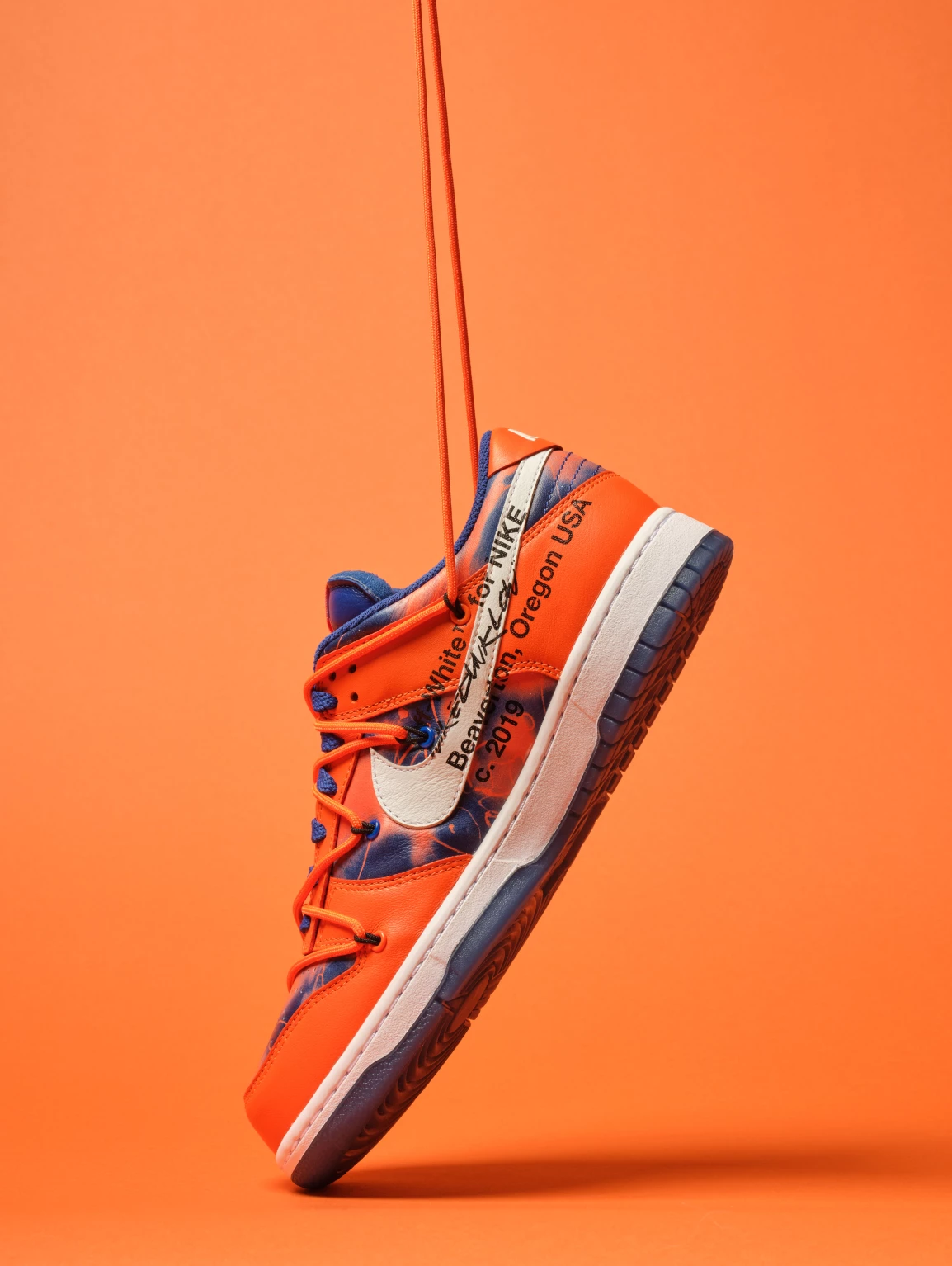 Image: Soltheby's