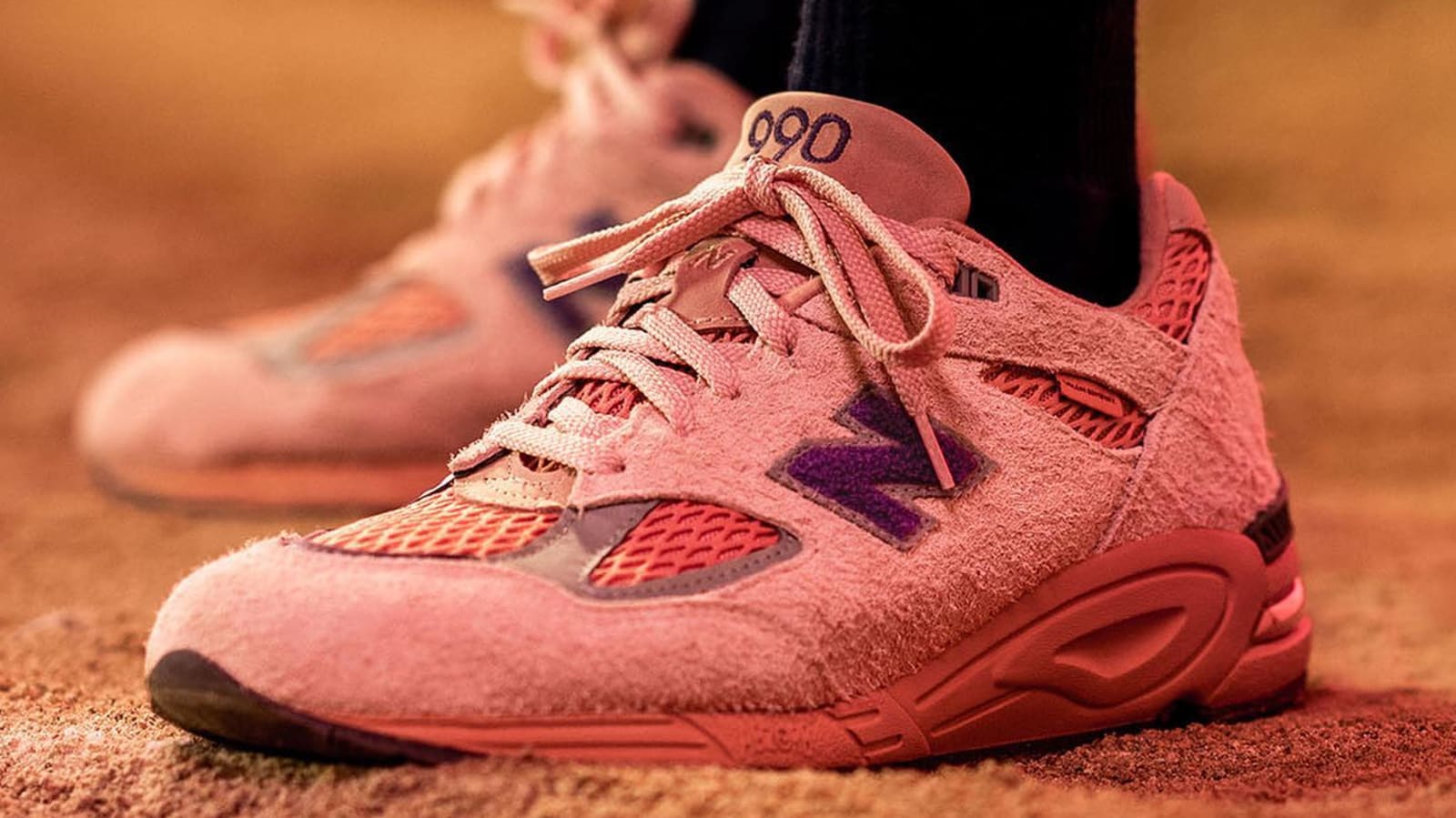 Image: Sole Collector
Salehe Bembury is one of the hottest sneaker designers in the game right now, stamping his mark onto the scene in late 2020 for his work with New Balance, particularly on the newly unarchived 2002R. More recently, however, amongst a slew of popular releases it's been his crocs that have garnered everyone's attention. But now, once again, Salehe Bembury has returned to work with New Balance, this time on the 990v2 – the shoe that will carry on from his "Peace be the journey" and "Water be the guide" releases, all of which take inspiration from the environment around us.
Officially named the New Balance 990v2 "Sand be the time," one quick look at the silhouette will show you why the shoe is named what it is. Bembury's latest collaboration features a pink suede upper with pink mesh underlays and a grey nubuck underlay around the toe box of the sneaker. The New Balance logo on the side of the shoe is made from a fluffy purple material, matching the 990 marking on the tongue and the top eyelets. The midsole features New Balance's Abzorb cushioning and comes in a dark beige – referencing the shoe's sandy theme – save for a grey detail on the heel and the outsole, which comes in purple.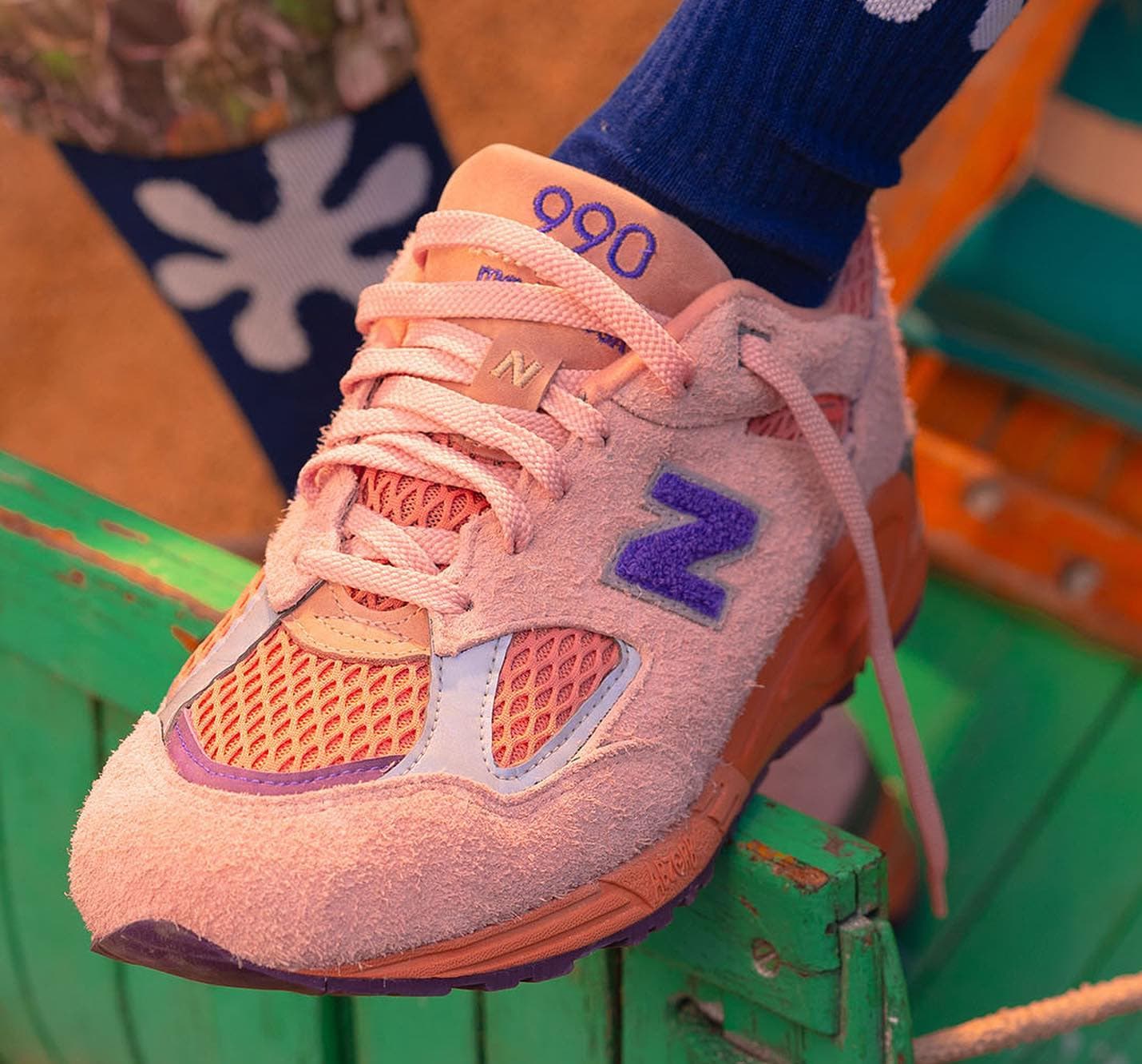 Image: Sole Collector
Whilst Salehe Bembury has released a number of projects with New Balance, this three-sneaker series has been by far and away the most popular, partly due to the sheer thought that has been going into each release. From the ad campaigns and official images to the unique boxes each pair has come in, Bembury has successfully turned his releases into a spectacle that people don't want to miss out on. Moreover, he is creating a product that feels like it is worth the money, with no corners cut and utilising the most interesting materials available.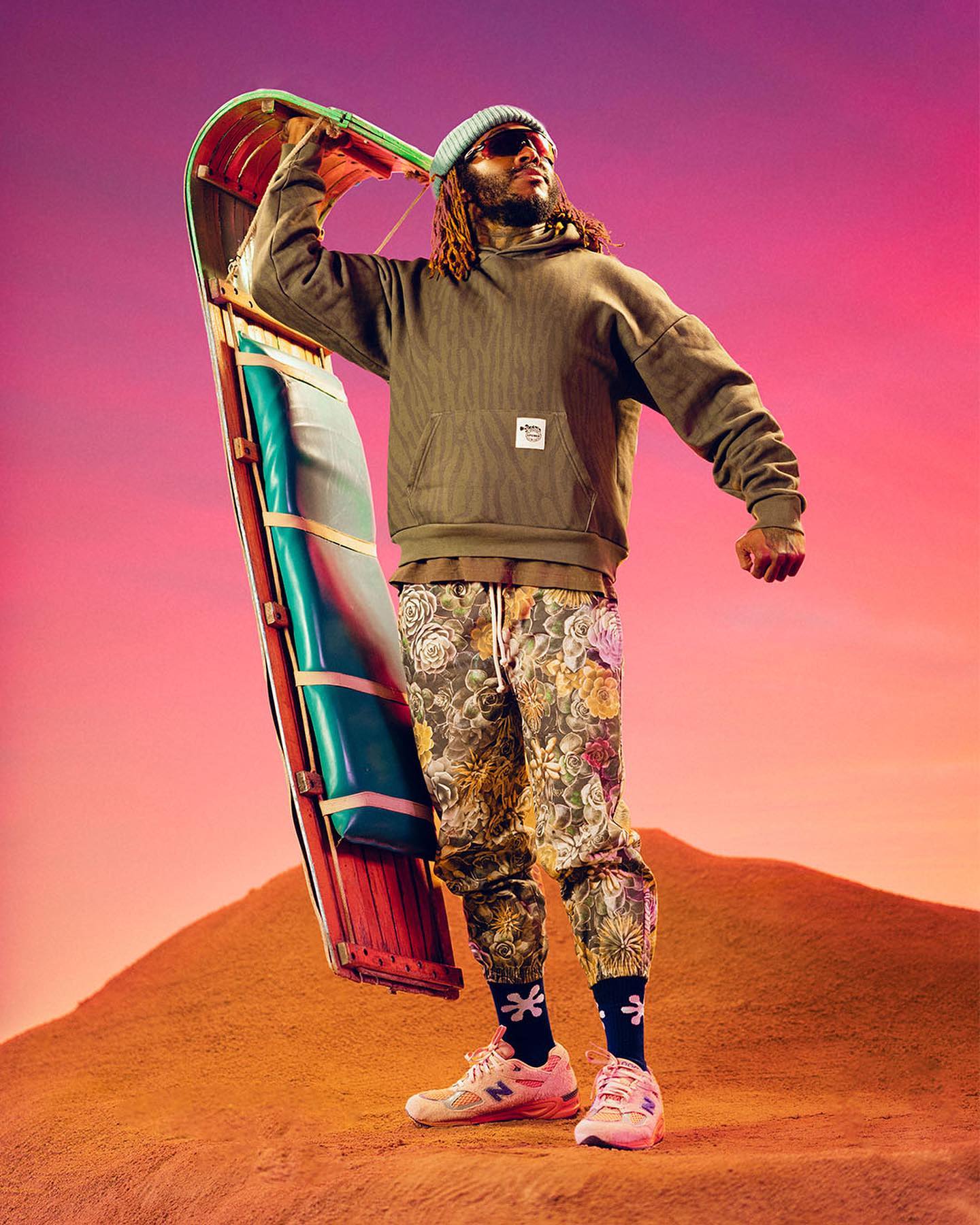 Image: Sole Collector
The New Balance 990v2 has seen a limited release through Bembury's website but is expected to be released in greater quantities in the near future. If you fancy getting a pair or are looking for potential sneaker gifts in time for Christmas, check out WOOVIN for all your sneaker needs. Search through our verified stores with the knowledge that every purchase has zero buyer fees, giving you the best deal possible.