The Nike Dunk, an iconic silhouette, was first introduced in 1985 as a basketball sneaker. But a remake of the model to the specifications of skateboarders in the 2000s gave it new life. Then at the start of the 2020s, we saw a third coming of the Nike Dunk. Although popular for the last couple of years, the focus was put on newer sneakers, or brands more recently revitalized. However, the Nike Dunk and SB Dunk still remain relevant more than halfway through 2023. Maybe due to the continued attention Nike has been showing it, or the reputation that precedes it. Take a look at three new takes on the classic silhouette released recently.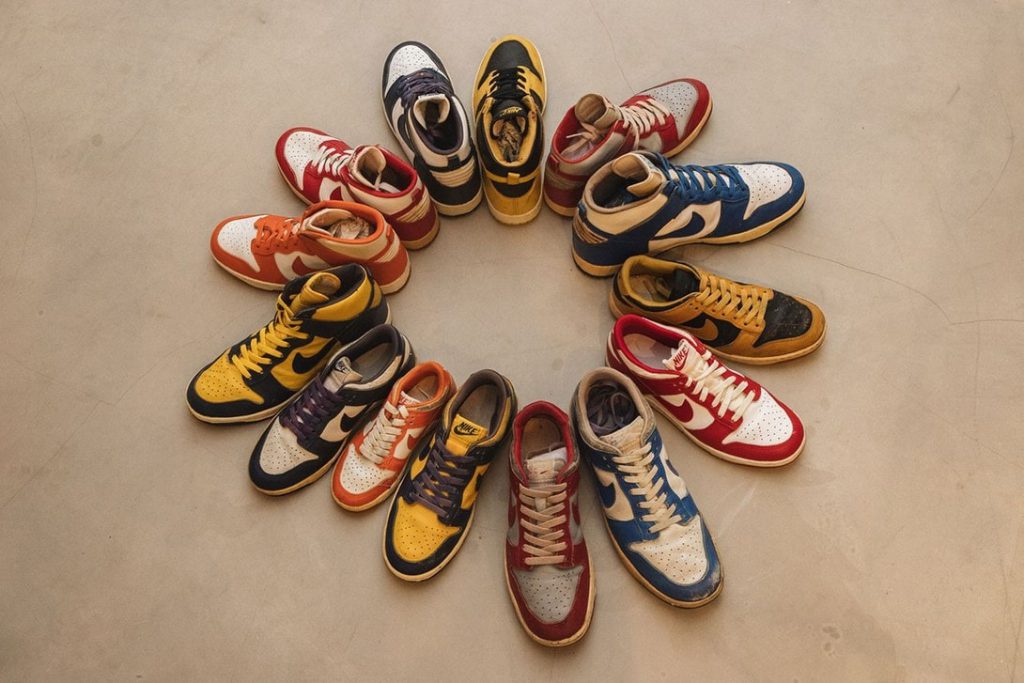 Image: Nike
Starting strong, the Nike SB Dunk High Supreme Rammellzee released alongside another just as impressive low-cut version. However, since the other two dunks on this list are low-cut, we've chosen to highlight the hightops. Supreme has a long history with Nike Dunks. Becoming the first brand to collaborate on a Nike SB Dunk 21 years ago. Ever since, the two brands have enjoyed a strong and successful relationship.
This time, Supreme has repainted the Nike SB Dunk with the works of late artist Rammellzee, a fellow New Yorker, to give the otherwise sail upper pops of color across the silhouette. His bright style and the collaged look give the sneaker a retro feel. Which, in our opinion, is reminiscent of the popular Nike SB Dunk Paris.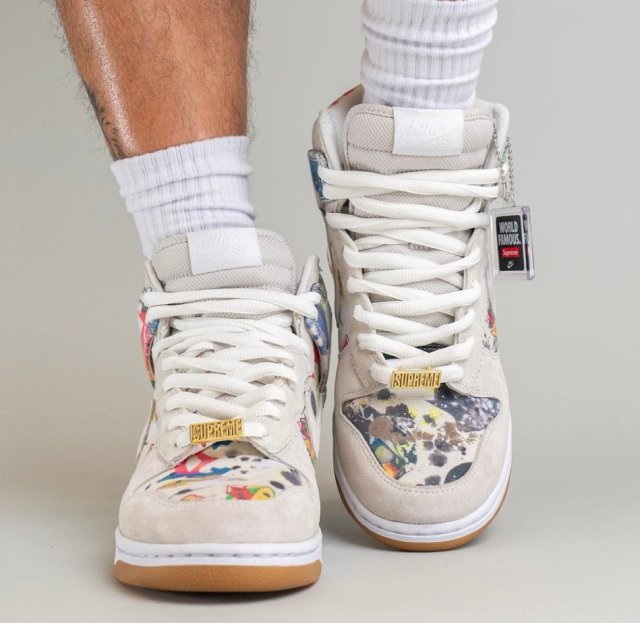 Image: Yankee Kicks
Born x Raised has teamed up again with Nike to remix the Nike SB Dunk, this time with more immaculate storytelling. The sneaker features a blue and white silhouette, with cross-shaped ventilation holes on the toe, and a holographic swoosh running down each side. The most striking detail on the sneaker however is "One Block At A Time" embroidered across the shoes' mudguards. This is paired with the quote "on the turf" written on the sneaker's tongue. Sewing together a homage to the LA Skate and Street Culture that Born x Raised was founded.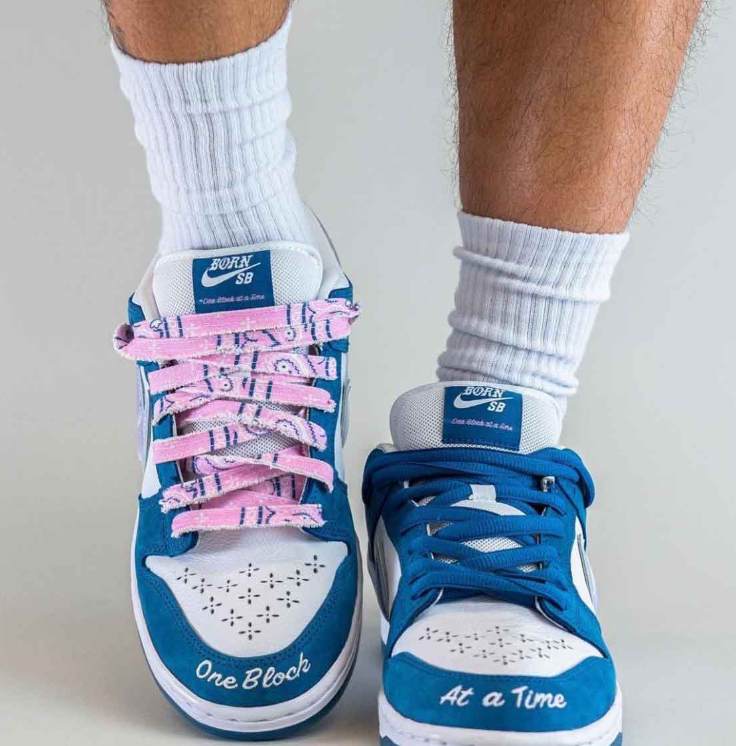 Image: Yankee Kicks
Last on our list, it is potentially the least showy of the three. But no less important. The Nike SB Dunk Low was made in collaboration with Yuto Horigome, one of the best street skaters in the world and a proud Nike athlete. The shoe therefore sees the Nike Dunk return to the world of skateboarders. Expanding on the legacies of the likes of Paul Rodriguez, Danny Supa, and many more skaters through the years. The sneaker rocks a white and grey colorway, with hits of salmon pink, khaki, and maroon. A crossed feather design is stamped onto the lateral side of the heel, designed by Japanese artist Verdy. The sneakers come together to pay homage to Horigome's local skate park and the city where he grew up: Tokyo.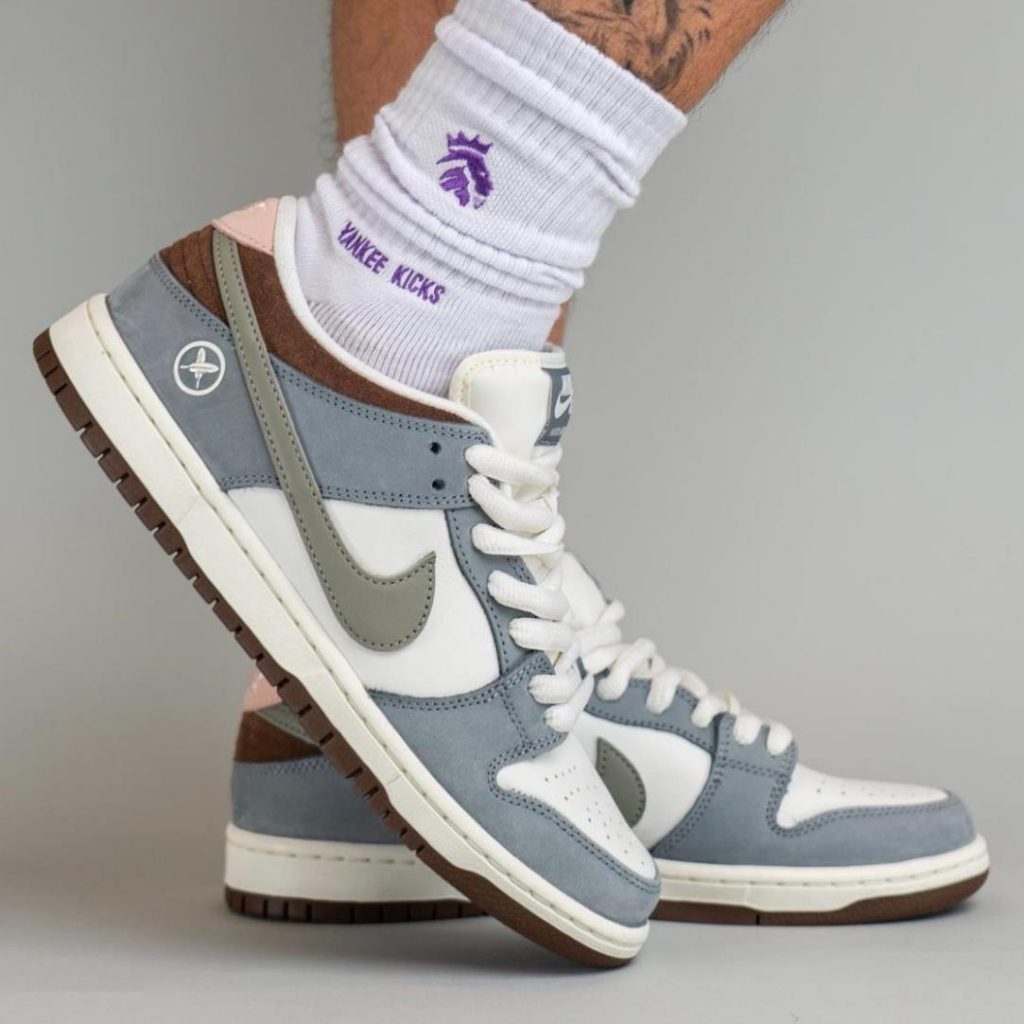 Image: Yankee Kicks