Image: GQ
What is the Big Red Boot?
The MSCHF Big Red Boot is artwork collective (and increasingly sneaker-oriented brand) MSCHF's latest silhouette to cause headlines. It's fashioned from the attire of the popular manga character Astro boy. Covering up to the knee, with a simplistic and circular shape, the shoes consist of a TPU rubber. This allows the boot to bend and remain wearable yet still convey a comic book-like aesthetic. Covered completely in red, they are hard to miss.
Although they aren't on sale to the public yet, we have seen them in pre-match tunnels and courtside at NBA games, and on feet in the WWE. The shoes have even gone viral because of how seemingly hard they can be to take off. Every time it has done so it's caught everyone's eye, making headlines. But these boots aren't from a global retailer like Adidas and Nike, so who is behind this smash hit?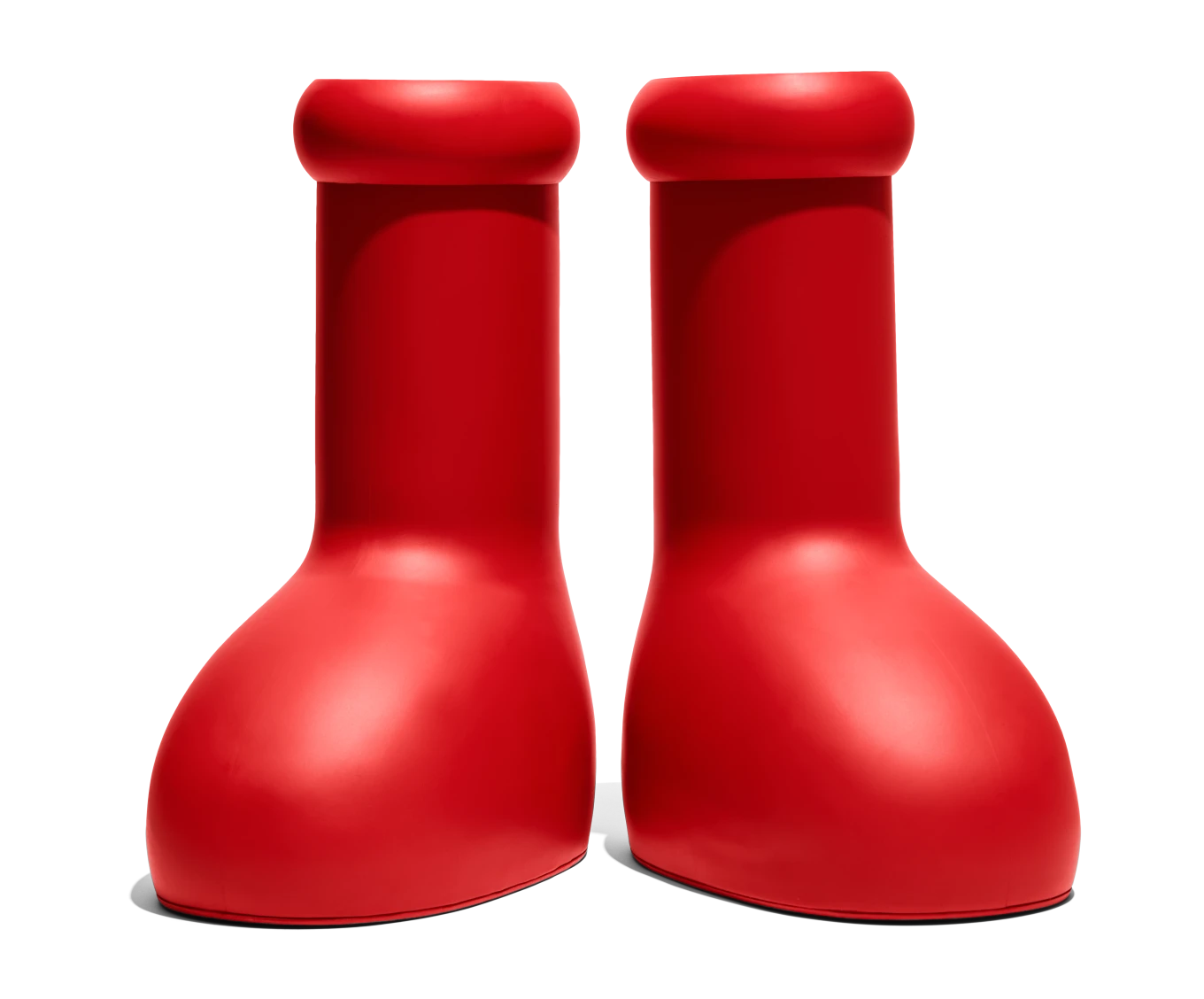 Image: Complex
Who are MSCHF?
Previously best known for their multiple lawsuits with Nike and Vans, MSCHF has been making a small buzz for a while in the sneaker world. This has mainly been for their wild designs, which often took a lot of inspiration from previously established sneaker classics.  For example, the "Wavy Baby" in collaboration with rapper Tyga. This model took the same craziness of the Red Boot but applied it to the Vans Old Skool. Much to Vans' discontent.
MSCHF has used this method to success several times over the last few years. Justifying their recreation of patented products as a form of transformative art. However, such reasoning has rarely been seen as an acceptable excuse by brands. More recently, however, they released the Gobstomper sneakers with talk show host Jimmy Fallon. When worn down, the shoe's upper would reveal several brightly colored layers. This saw them go for more of a unique silhouette, dodging any lawsuits though still relying on celebrity endorsements.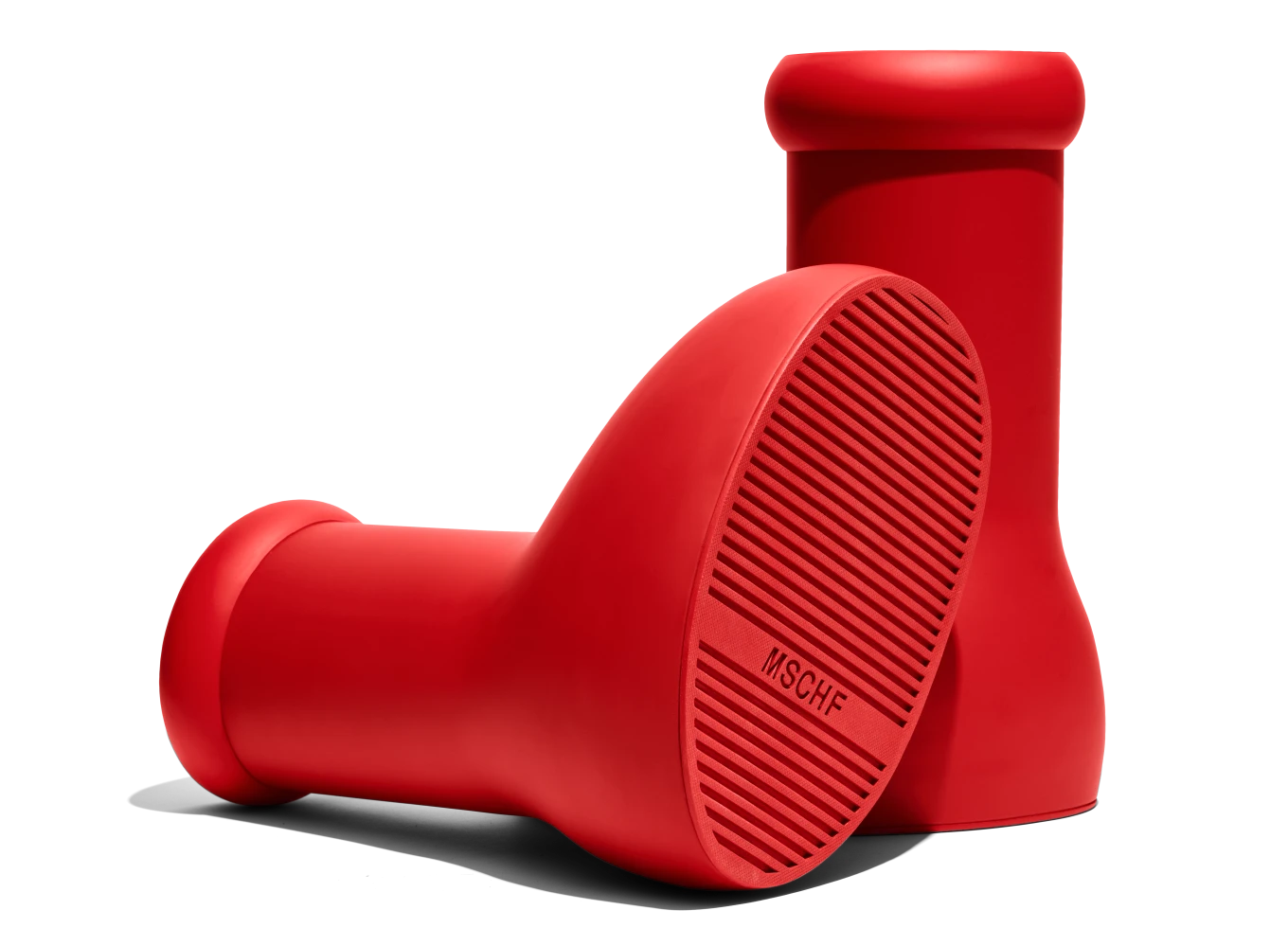 Image: Complex
The release of the MSCHF Big Red Boot has seen a shift in MSCHF's marketing strategy, however. Doubling down on their wackiness and absurdity but cutting out the more controversial elements. As well as their strong dependency on celebrities. The shoes stand alone as impressive and are causing celebrities to want to assimilate with the brand. Instead of MSCHF being put in the position where they are trying to reach out for endorsements. This seems more in line with MSCHF's artistic vision and signals them as a brand to look out for in the future.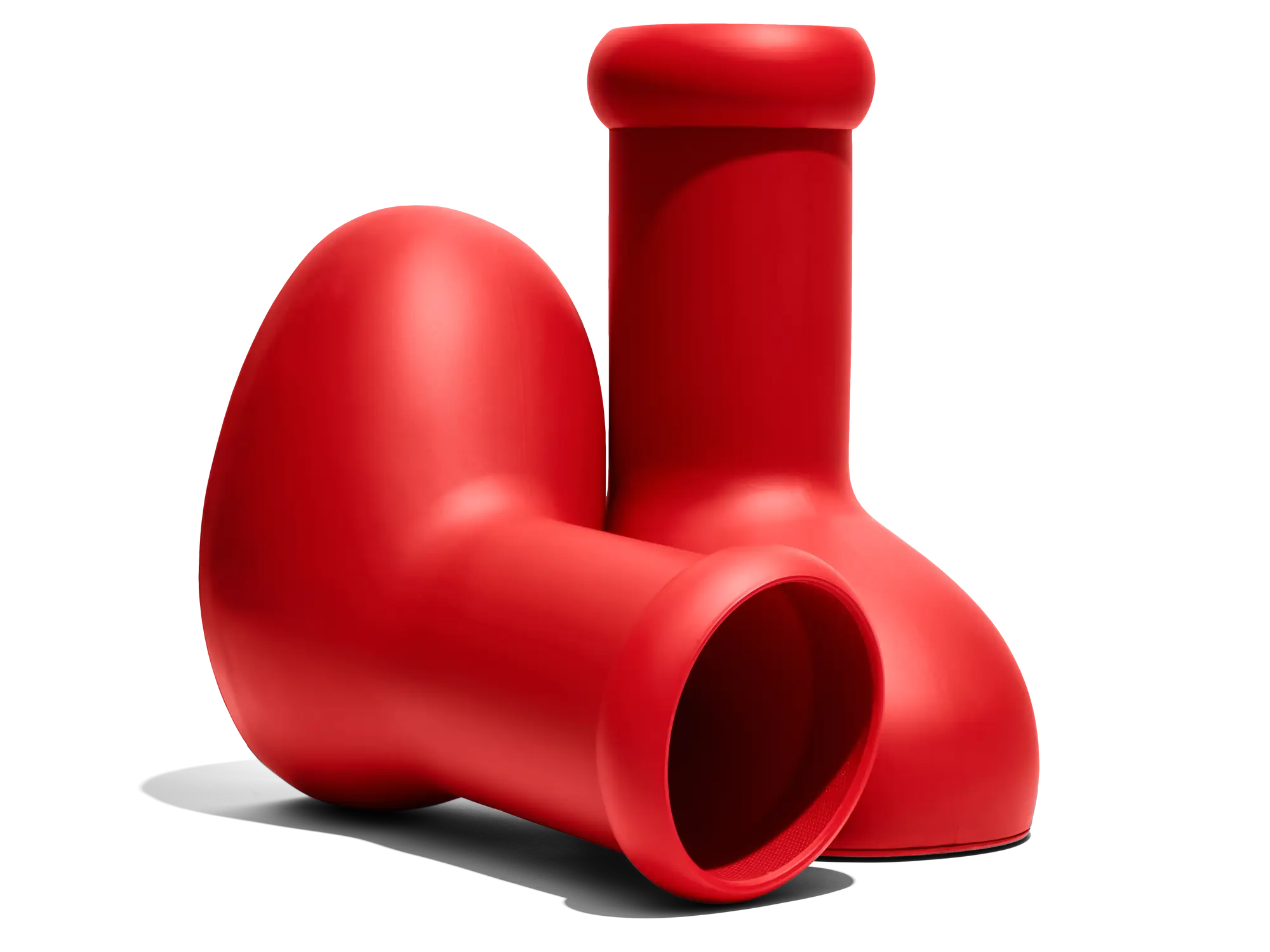 Image: Complex