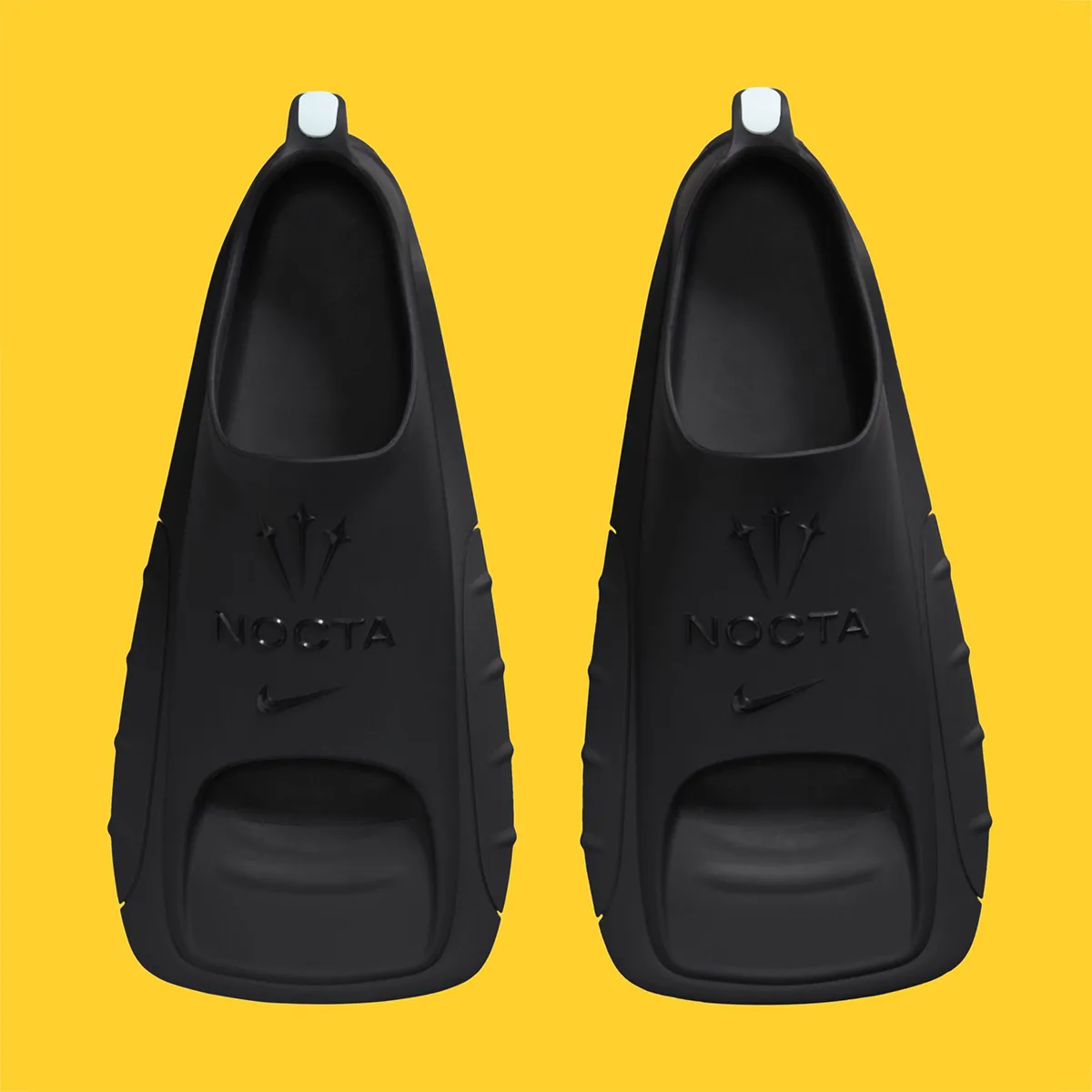 Image: House of Heat
It's been a while since we discussed slip-ons and slides. For many, the novelty of luxury slides may be starting to wear off. But Drake and his NOCTA brand have plans to change this. Expected to release later this month are the NOCTA x Nike Swim Fins. They give slides an unconventional, but potentially practical, twist. In this new magazine article we will tell you all the ins and outs about Drake's new slides.
What are they?
Made from flexible plastic, the slides come in a matte black finish. They are shaped like a slightly toned-down diving fin, wider at the toe and narrowing towards the heel. The slides have an open-toe box as is typical but come up to just below the ankle, adding some support and potentially making them fit for wearing in water. Nocta and Nike branding are both present on the top of the model, in a glossy black finish. Lastly, the only splash of color is on the turned-out heel tab, which features a light blue plastic tab.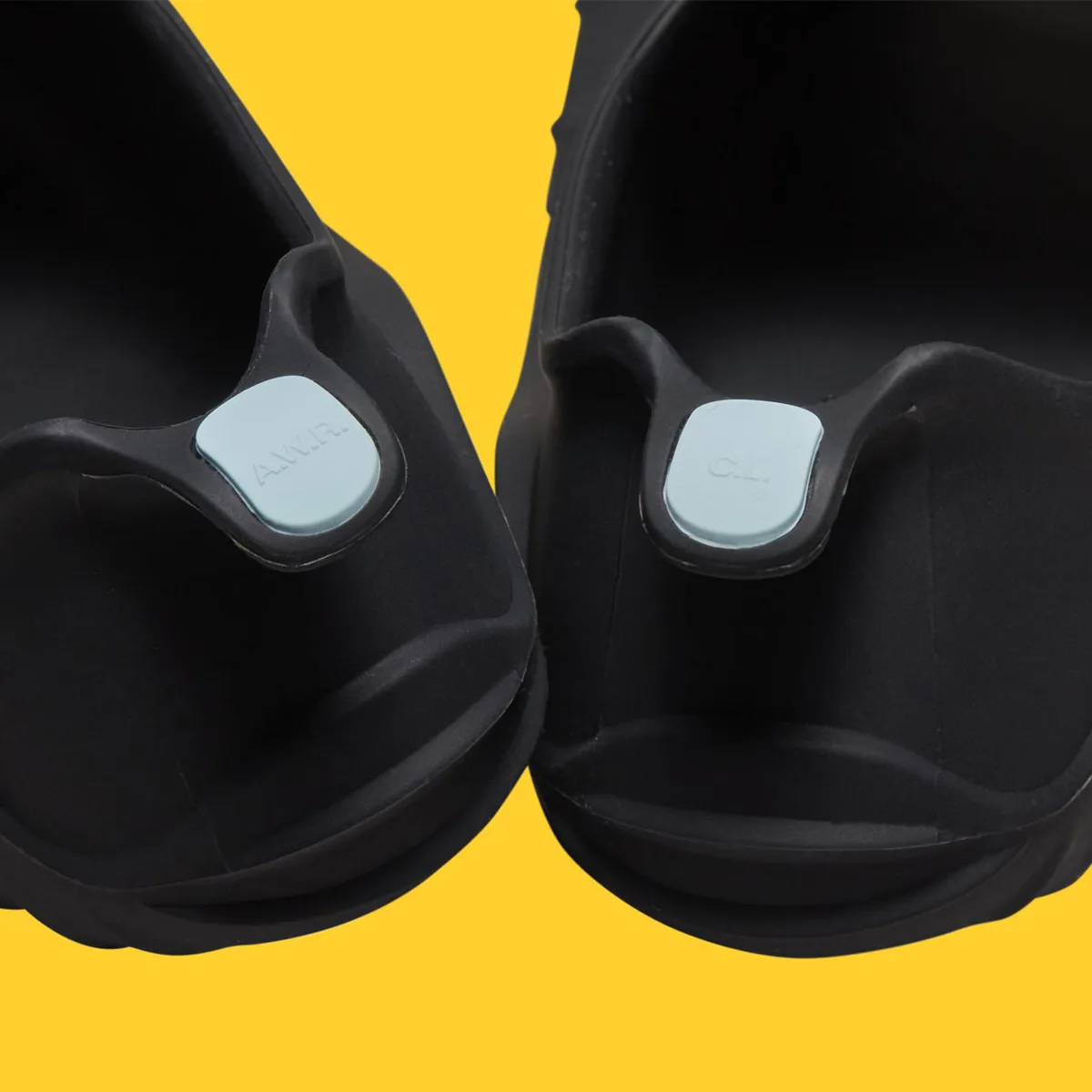 Image: House of Heat
Our thoughts
A mix between conventional slide and scuba diving fins, the slides are part of NOCTA's Turks & Caicos Spring collection. We wonder whether we'll see some more colorways of the swim fins over the coming months, especially as we come into the summer. Turks & Caicos are a collection of islands situated between Florida and the Dominican Republic. They are a popular holiday destination for Americans due to their location and the number of scenic beaches. This context, therefore, helps to explain the point of the shoe, as its shape makes it wearable in the sea. But it also works as beachwear. That being said, compared to other slides, maybe it's less suited for general use. But don't let us stop you, there are no rules. If you want to get a pair of these swim fins and wear them about, that's fine with us.
Already available in Turks & Caicos, Drake's new slides will release elsewhere alongside the full NOCTA collection later this month. It'll be interesting to see how the release will go, given the nature of the shoe. But Drake's name attached to it will surely give it a significant boost.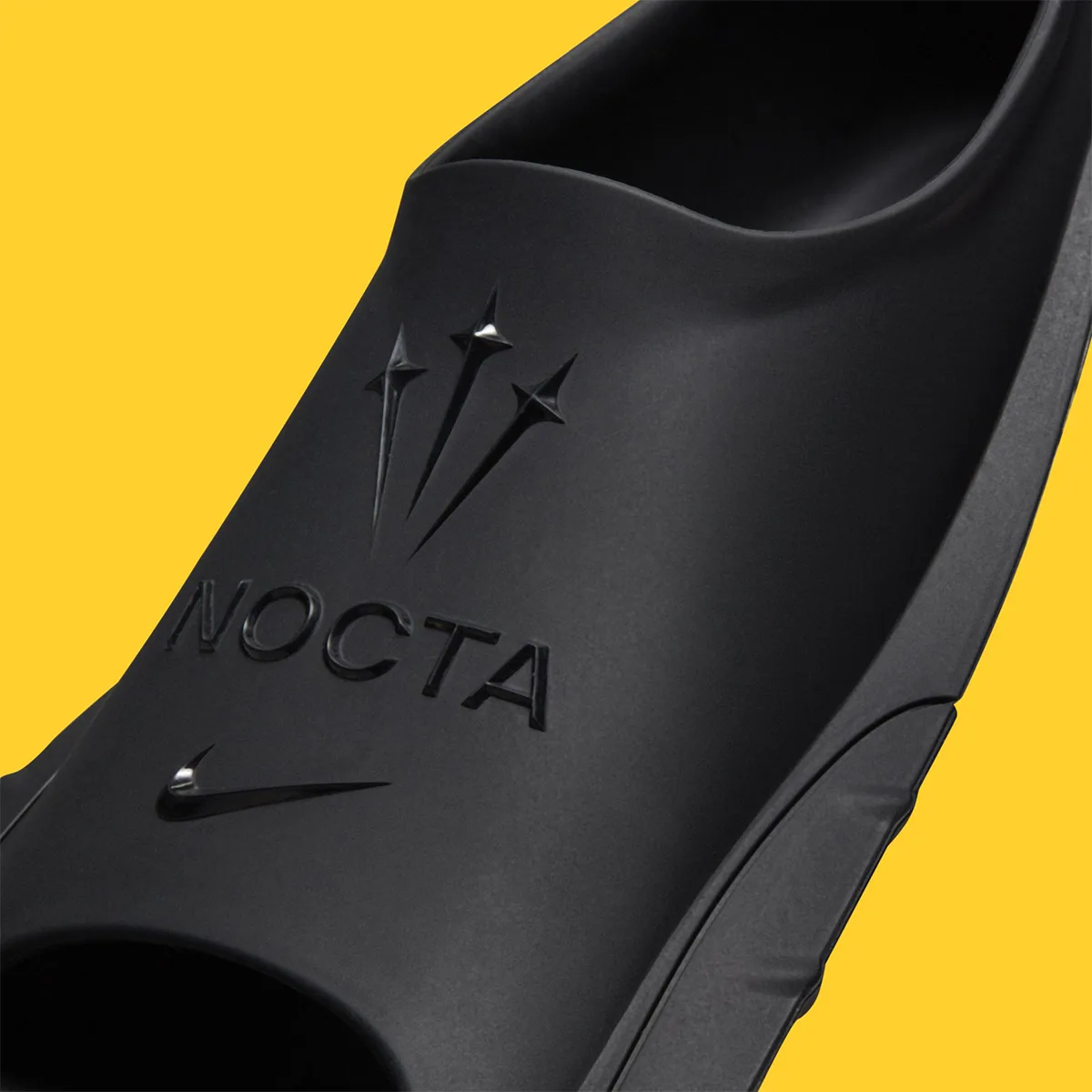 Image: House of Heat