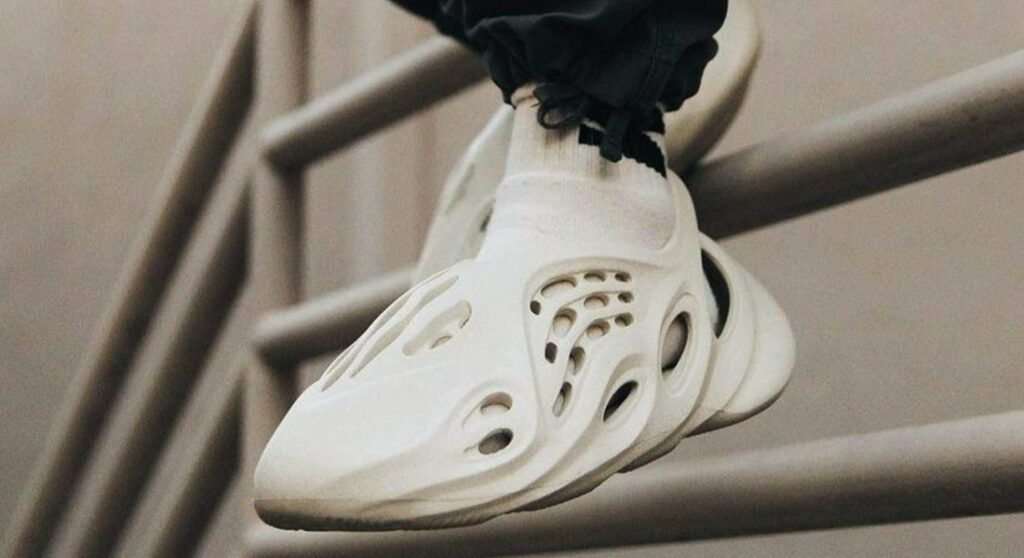 Image: Adidas
Slip-on shoes have been one of the main talking points over the last year or so, most recently in the form of Kanye's attacks on Adidas' Adilette 22 slides (which we wrote about here) but also over the divisive appearance of models like the classic Crocs Clog or the Yeezy Foam Runner. Whether these crazy slides and slip-ons are to your taste or whether you find their designs too garish, at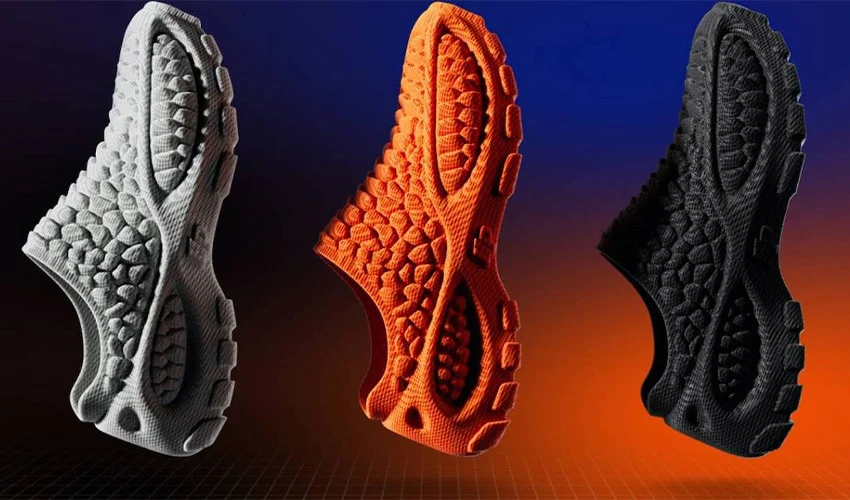 Image: Heron Preston
The first reason for this incline in the popularity of slip-on shoes was the greater usage of modern technology to create foam shoes, made from a single material. This has been done through the rise of 3D printing technology in the world of shoes and the use of single mould designs. In this department, Kanye West's Yeezy models were the trendsetters but Salehe Bembury's Pollex Crocs and – to a lesser but still noticeable extent – Heron Preston's work with Zellerfeld have also helped create a snowball effect that has shown no sign of slowing. Since then, Jordan, Adidas and Louis Vuitton have all jumped on the foam slip-on trend and, once the moulds for these shoes are made, the production process becomes much easier than traditional shoes to make quickly and in larger quantities: no stitching, gluing or sourcing of separate materials is necessary.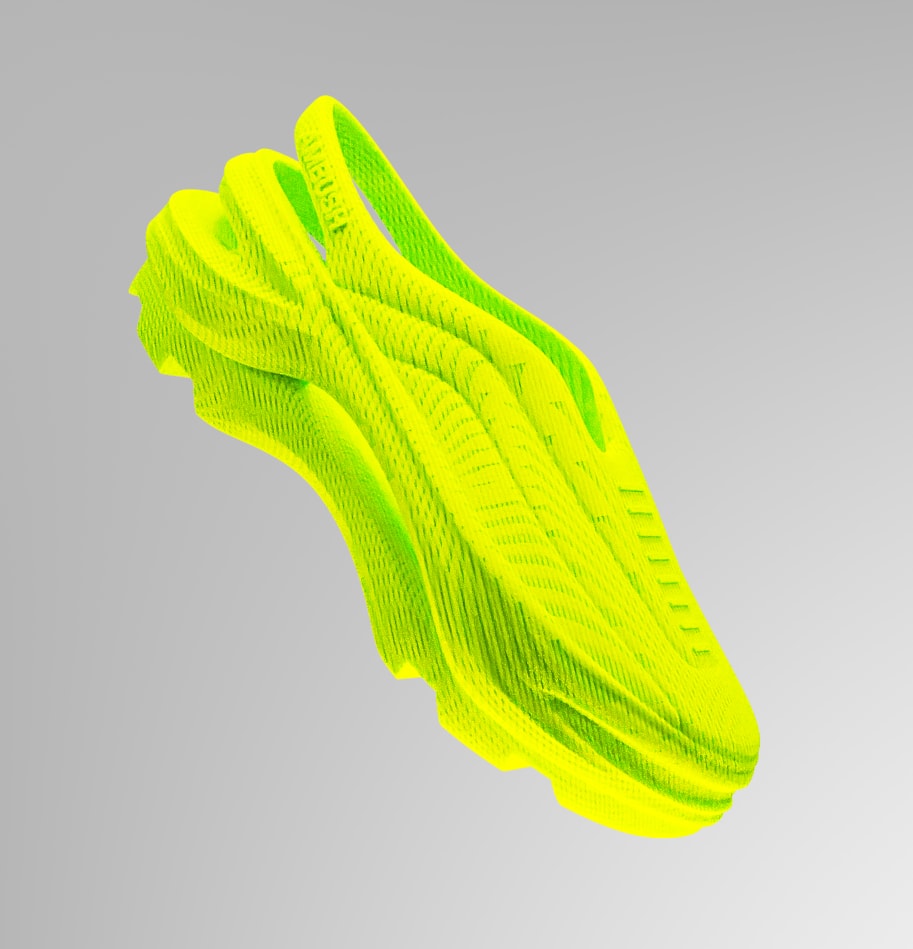 Image: Ambush 
Furthermore, another cause of this boom in slip-on shoes is the context of the last few years, where periods of isolation and quarantine, and more people working from home, have forced people to spend more time indoors. This has caused shoes that can be worn around the house, like slides or Crocs, to be in much greater demand. Plus, with fewer eyes judging your shoe choices, spending more time at home has caused people to start wanting a bit more comfort out of their shoes. Style is still a key component, but now comfier models with ergonomic foam designs or comfortable neoprene booties are coming into fashion. As a result, brands have started to cater for this and we have seen an arms race of sorts, with brands competing to release their new models and ideas first before the others catch up and swipe at their profits.  
If you are interested in getting in on the slip-on shoe trend or want to offload some of your own pairs whilst they are popular, check out Woovin's reselling service for all your sneaker needs.  
Written by Thomas Perry and Hannah Rodriguez