Image: Sneaker Freaker
For a lot of us, the holidays are time for seeing loved ones, and for festive parties with colleagues and friends. And whilst this can be a beautiful time of year, it is also a perfect time for people to question your sneaker collecting as a means of making lighthearted conversation. So, if someone in your life decides to ask you what the fuss is all about, we have compiled a couple of reasons for our love of shoes which may help you survive these potentially awkward conversations. 
First off, the complexity of a shoe must be admired. Whilst a T-shirt can be appreciated for its comparative simplicity, it is a much more straightforward process to create a T-shirt than a shoe. For a start, it needs fewer materials and the production of fewer parts, such as the torso and the two sleeves. A sneaker, on the other hand, has a tongue, upper, midsole, outsole, overlays, and more that each goes through an arduous production process before being compiled to create a shoe. Therefore, sneaker fans can find there is more to get excited about a shoe, as there is simply more going on.
We also love sneakers for their function, as something that we wear on us as a public form of self-expression, but also one that can serve many of our desires. For example, different shoes can be useful for playing different sports, walking on certain terrains, or keeping our feet warm during the colder months. We all have owned a pair of shoes we have found particularly beautiful, or that had an especially comfortable sole. All things that make you want to wear the shoes, or even go as far as collect them.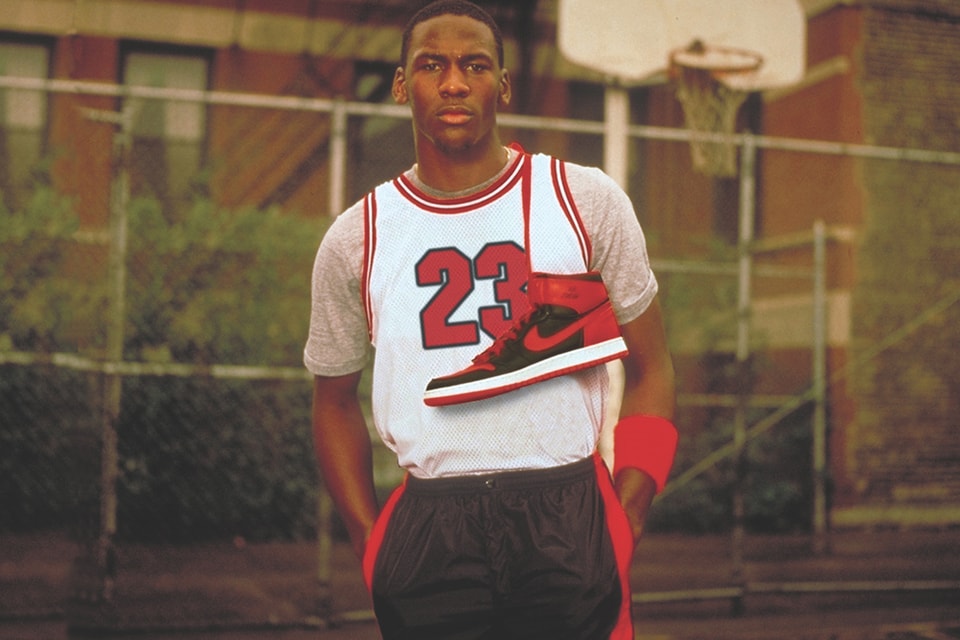 Image: Hypebeast
Sneakers' place in pop culture is particularly important when discussing why so many of us are addicted to shoes. Sneakers are present on our tv screens, in films or on sports stars. Our favourite celebrities wear shoes and collaborate with sneaker brands, and our favourite musicians may mention their love of a particular shoe in their music. Sneakers are an extension of pop culture, which connects us to our favourite characters and celebrities, allowing us to temporarily see how it feels to walk in their shoes (pun intended.)
Lastly, what makes sneaker collecting separate from sneaker appreciating, is not the size of a collection, but rather the love of the hunt. The love of chasing down that pair you want, from entering all the raffles or standing in line for hours, to scouring the internet for that rare sneaker in your size. Sneaker hunting means something different to every sneaker fan, but in essence, collecting can be like a treasure hunt, with your collection acting as your trophy cabinet.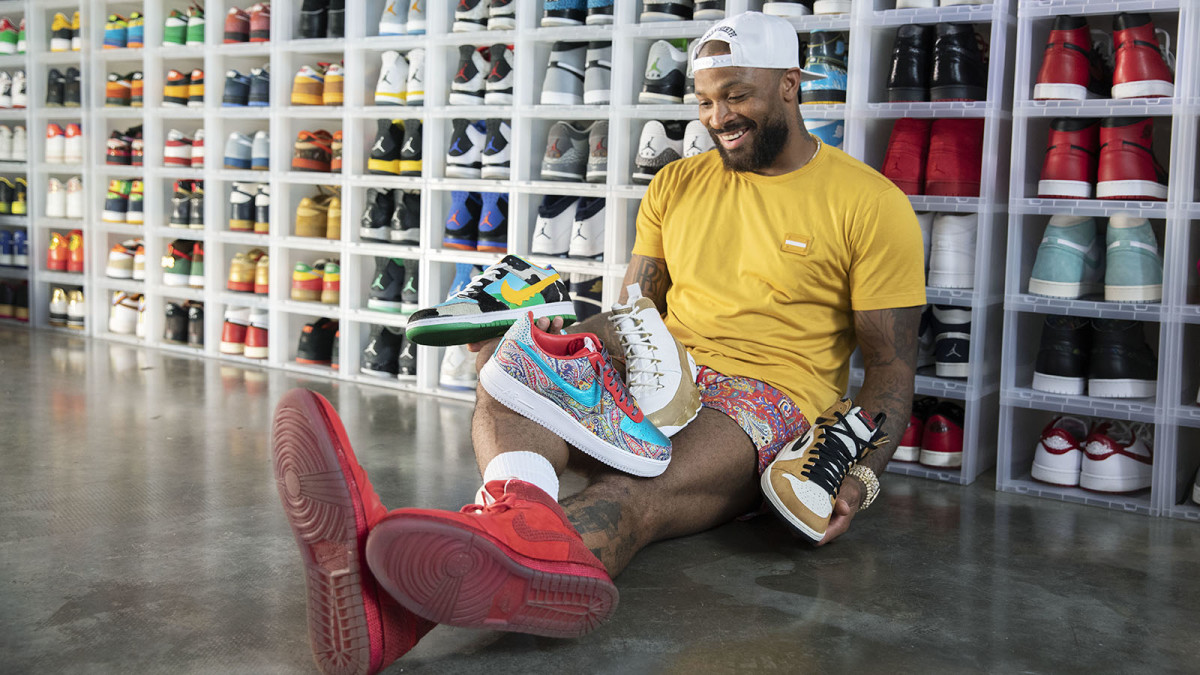 Image: Complex