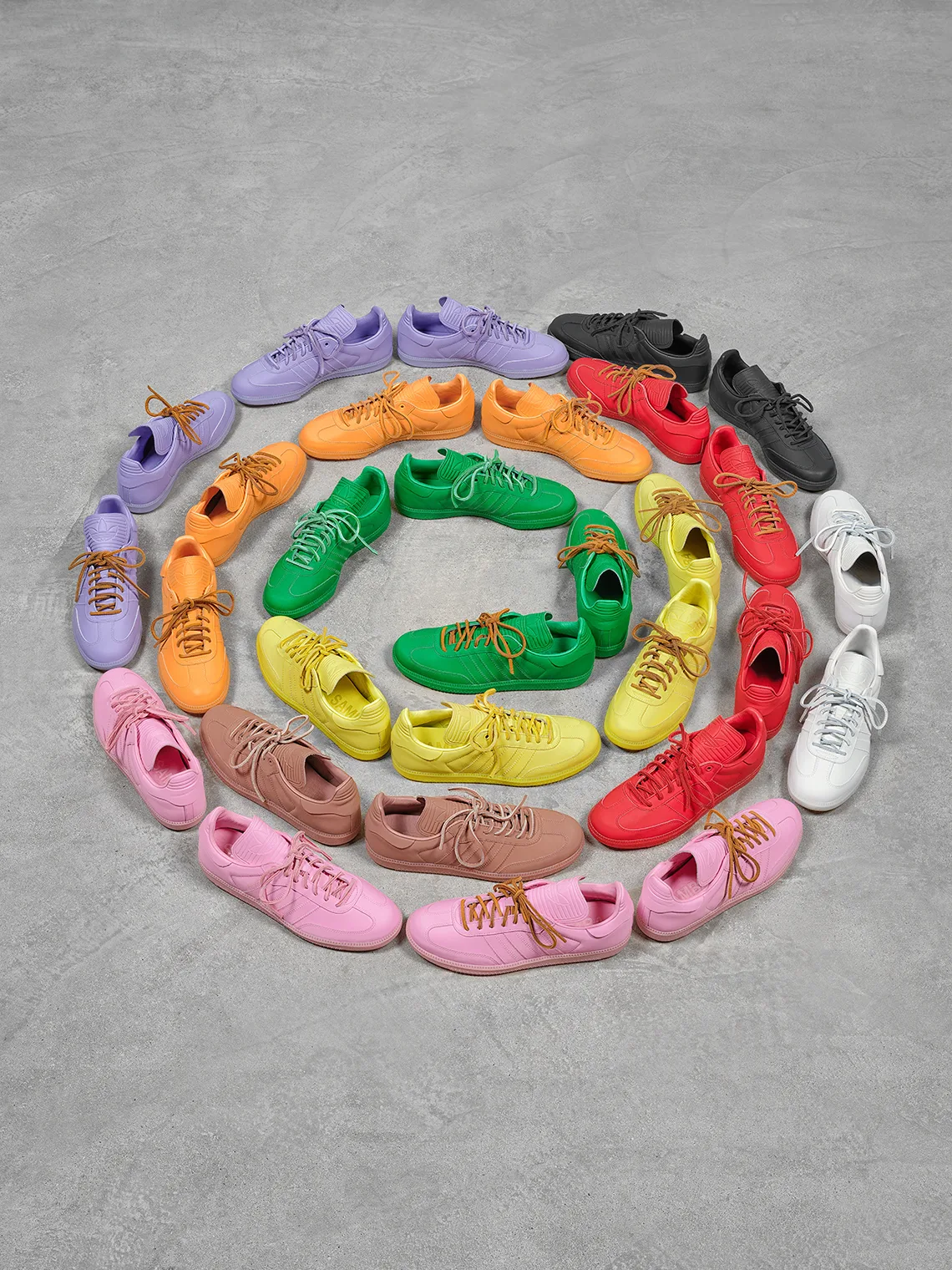 Image: Sneaker News
The Adidas Samba has been slowly but surely regaining mainstream attention, thanks to new fashion trends as well as Adidas' clever marketing of the silhouette. A perfect shoe to pick up this summer, we would like to draw your attention to the latest Adidas Samba collection to release. Before delving deeper into its return to popularity.
The Shoe
Expected to release in the first week of May, the Adidas Humanrace Samba "Colors By Pharrell" collection will feature six brand new brightly coloured Adidas Sambas. Releasing globally in Yellow, Orange, Pink, and Lilac, whilst a green pair will be circulated behind closed doors to friends of the producer. The shoes will have a monochromatic look, with each shoe only rocking its given colour. Reminiscent of Pharrell's "Supercolor" pack which featured several monochrome Adidas Superstars.
This comes shortly after two prior Pharrell x Adidas Samba releases, the Adidas Samba Pharrell Humanrace Black and White, which sported a more traditional look. And is expected to be closely followed by the release of three more monochromatic Sambas, coming in Black, White, and Terracotta.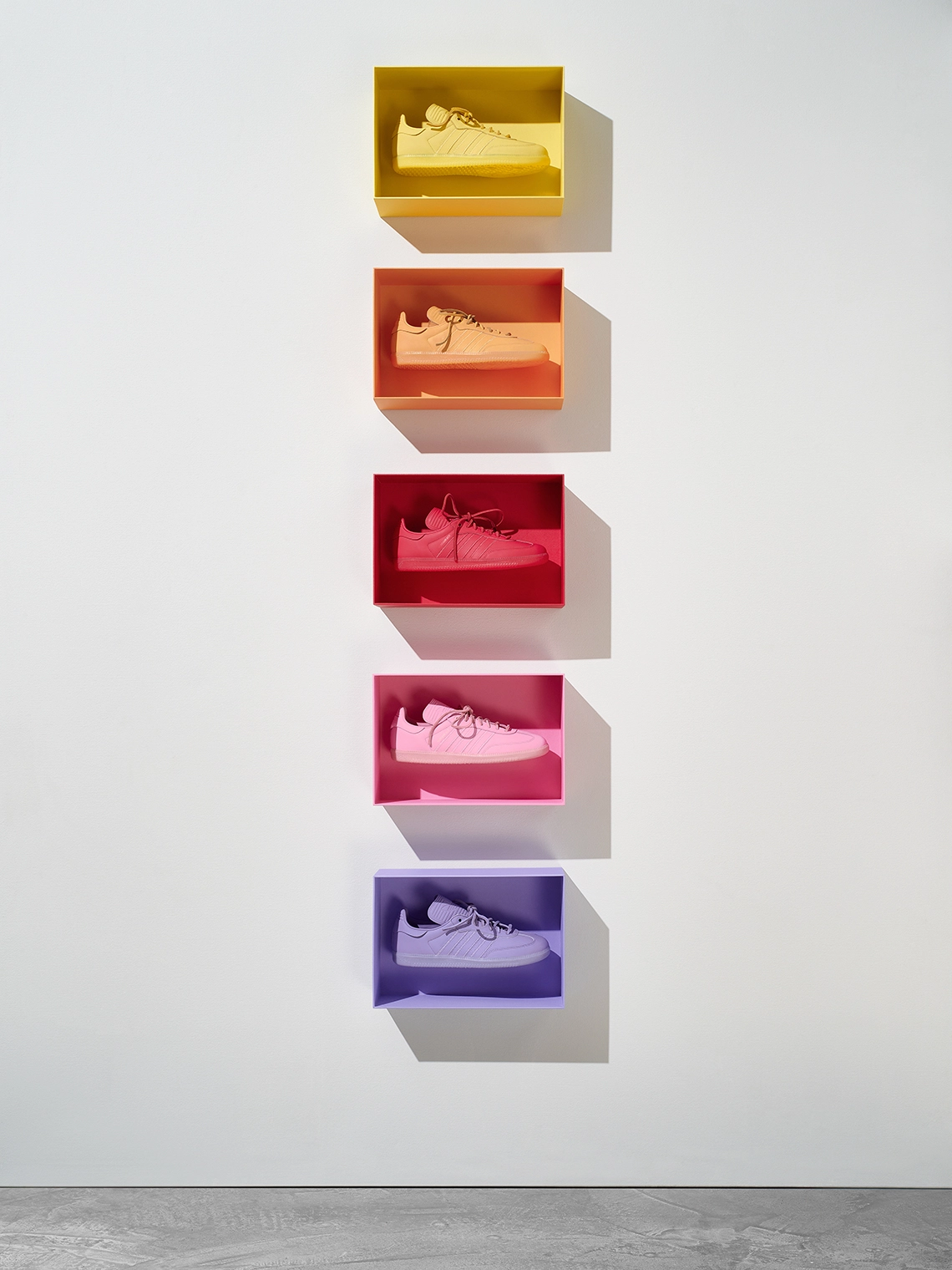 Image: Sneaker News
How we got here
The Adidas Samba benefitted greatly from the recent trend in what has been labelled "Bloke-core." Referring to the style of football fans as far back as the late 70s, "Bloke-core" as it's become known thanks to TikTok, began to pick up steam at the end of last year. Rocking retro football tops and vintage Adidas tracksuits, it mimics the style of football casuals. Adidas Samba's, which have a strong presence within football fan culture, have seen a large increase in popularity thanks to such trends. Now not only amongst football crowds also amongst fashion fans and sneaker fanatics too.
So, with this shift in style towards the Samba, Adidas has been doing everything it can to promote the model. Most notably in its collaboration with designers Wales Bonner, Kith and JJJJound. Whilst the former name has helped the shoe resurface as part of this new wave of fashion-forward bloke-core, the latter two names have been instrumental in popularising several shoes over the past few years. Take the Asics Gel Kayano 14 for example, which started to gain prominence last year thanks to its collaboration with JJJJound. So, whilst the Adidas Samba has already picked up traction, its pushes with collaborators like these that give a shoe's resurgence mainstream attention.
But it isn't just the Adidas Sambas that have been gaining popularity, other Adidas Originals like the Adidas Gazelles have become popular in the last year too. Thanks primarily to Adidas' collaboration with the designer brand Gucci last year. Such a high-profile collaboration between two powerhouses of fashion was sure to draw people's attention. And given the collection featured over 20 new Adidas Gazelle colourways, it's easy to see why the silhouette has benefitted so much from this partnership.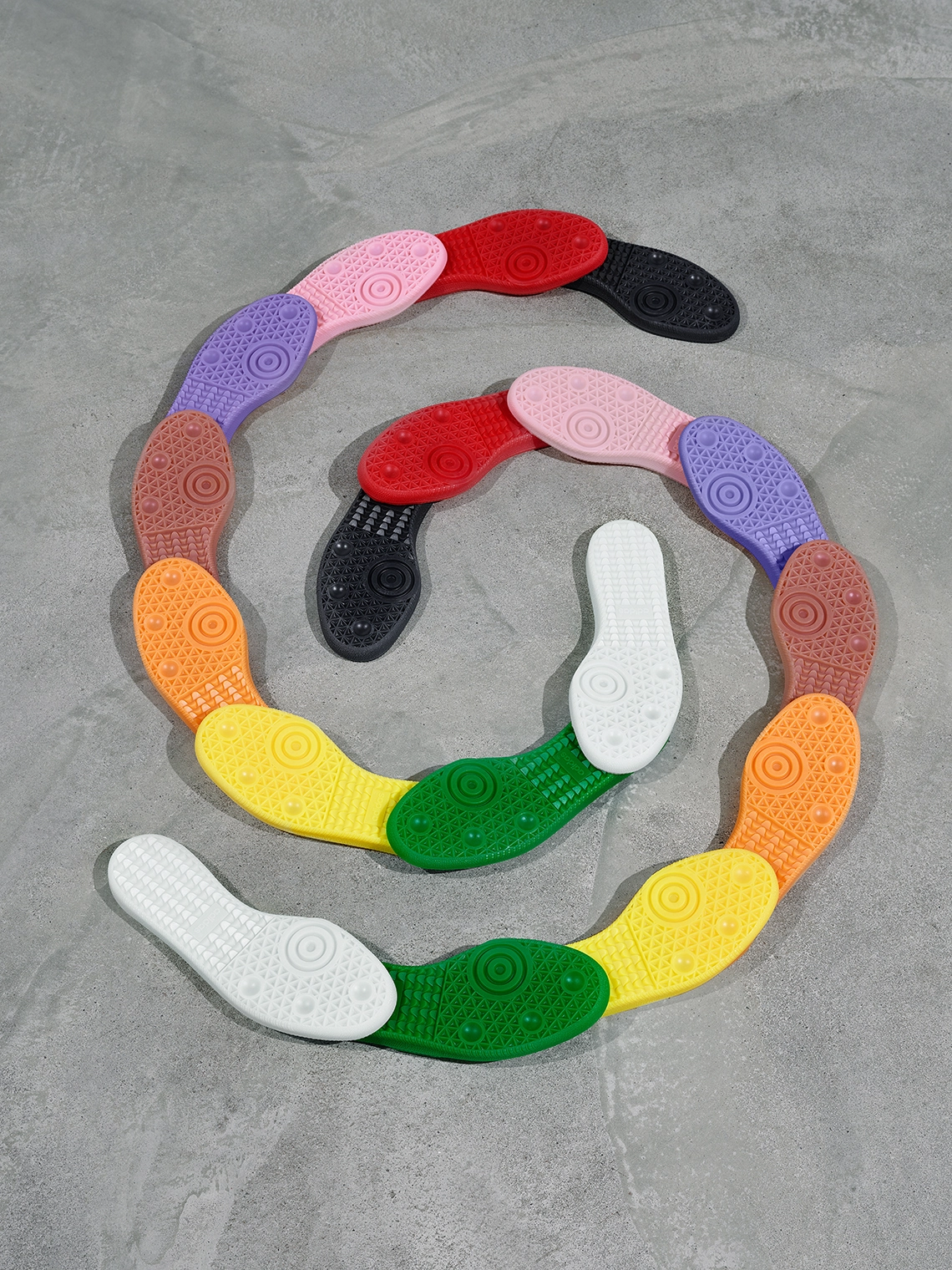 Image: Sneaker News
What to know
Whilst the Adidas Samba Pharrell Humanrace "Colors By Pharrell" collection won't be released until the 6th of May; several stylish Sambas are already available to buy and sell on WOOVIN  now!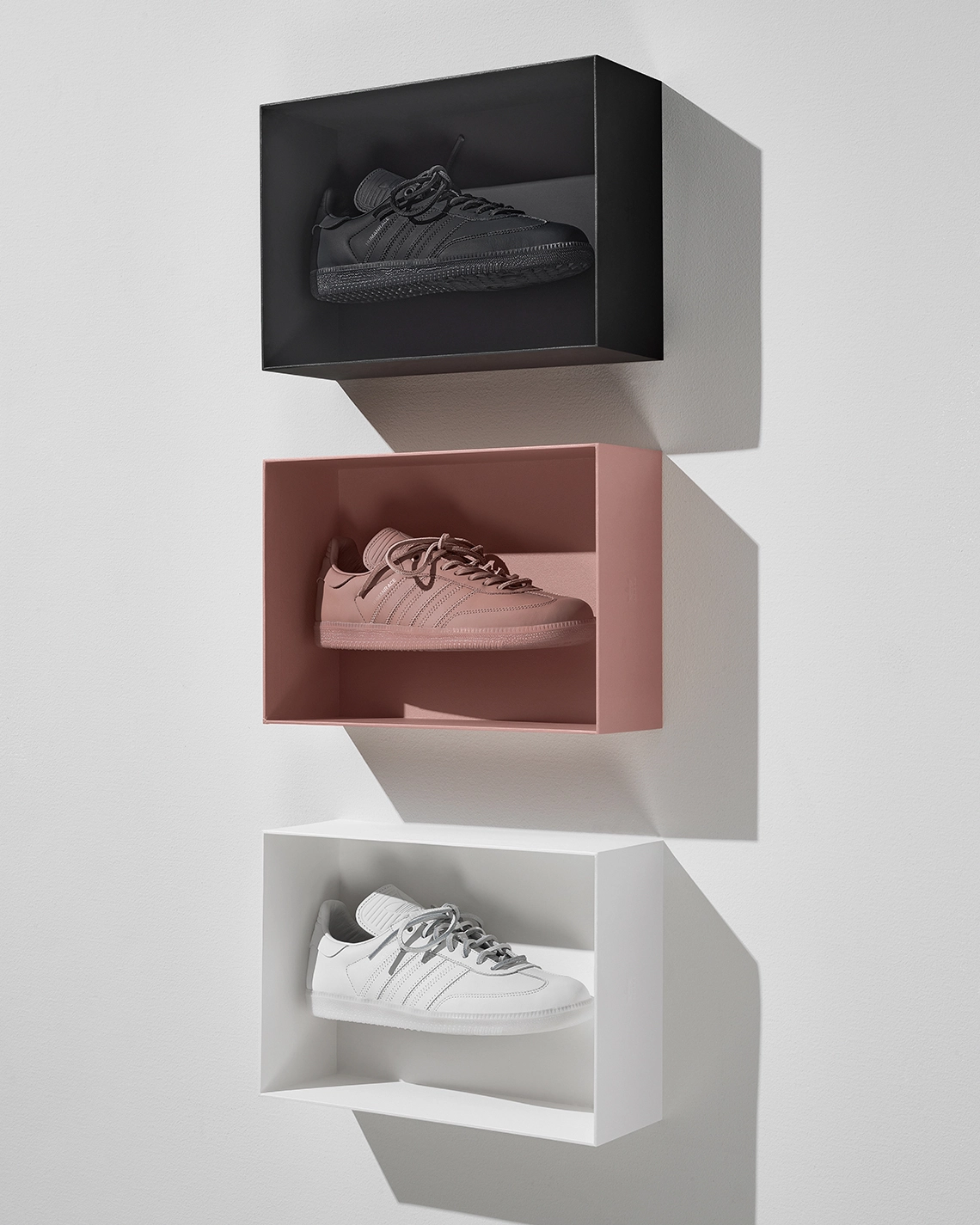 Image: Sneaker News