The Air Force 1 is one of Nike's most famous sneakers of all time, reportedly netting them over $800 million a year. During the shoes' history, the model has had its peaks and dips in popularity but, whilst it is currently extremely popular, that shall not be the focus of this article. Rather, we would like to consider why the Air Force 1 is currently going through an amazing run of releases at this very moment.
Firstly, we must acknowledge recent and upcoming Air Force 1 collaborations, as collaborations have become such a huge part of sneaker culture these days that looking at their recent quality is a necessary step in reviewing the calibre of a model at any given moment. In the case of the Air Force 1, we have seen recent collaborations with Off-White and Louis Vuitton, spearheaded by the late Virgil Abloh, whose contribution to the sneaker space is still in full effect. Moreover, releases of collaborations with Drake and Billie Eilish have been gathering our attention alongside Los Angeles streetwear brand, Undefeated, who are looking to bring back the patent leather Air Forces of the late 2000s.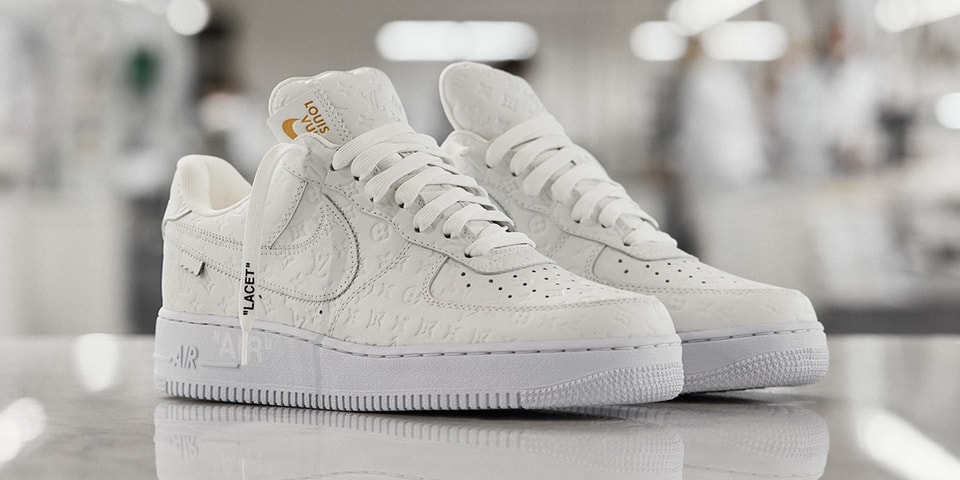 Image: Hypebeast
But the best evidence for the Air Force 1 being in a great place at the moment is their general releases, particularly their throwback themes that remind us of previous Air Force 1 golden ages. For example, the recent return of the West Indies Air Force 1 sees the widescale return of a beloved 2002 model. Furthermore, the upcoming release of the Air Force 1 Chilli Pepper, although a brand-new colourway, brings us back to the still popular 2000s aesthetic, thanks to its faded upper and classic embroidered detailing on the heel.
Image: Sneaker News
Moreover, Nike has decided to bring back the "Colour of the Month" theme. The history behind this is that, when the Air Force 1 was first released and discontinued soon afterwards, "Colour of the Month" promotions in Baltimore stores showed that Air Forces were not only very successful but were enough to make Nike reinstate the model on shelves for good. Now Nike is bringing back the promotion, debuting some traditional colour blocking on the Air Force 1, with light blues, browns and red detailing returning to the silhouette. These pairs have also been coming with Nike toothbrushes, referencing sneaker culture's obsession with keeping their clean Air Forces scuff-less.
Check out our huge range of Air Forces, available now at WOOVIN!