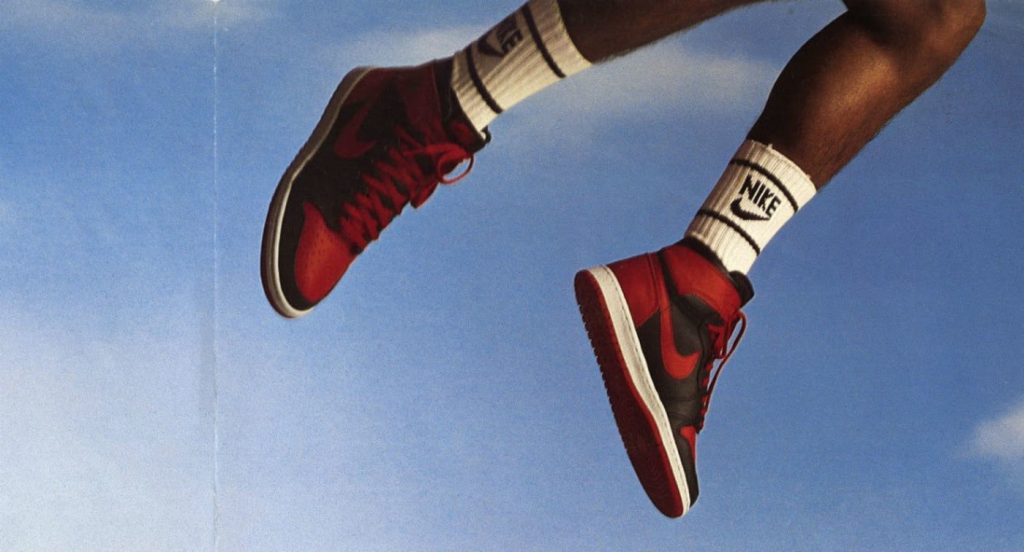 Image: Nike
The Air Jordan 1 has been of the most beloved sneakers for its entire 35-year existence, and many deem it the shoe that kick-started sneaker culture as a whole. It's these accolades, alongside the shoe's retained popularity that makes it undebatable a classic shoe…for now. The question is though, will the Air Jordan 1's classic status last forever?
A good way of guessing the Air Jordan 1's fate would be to compare it to other classic shoes, and whether they have been able to hold on to their reputation. Now, a couple of the shoes that are debatably as well known as the Air Jordan 1 are the Adidas Stan Smith, the Converse All Star Chuck Taylor, and the Nike Air Force 1, all models that have had their dips in popularity, but all models that are still household names everybody continues to know. However, if we look at the models that are most similar to the Air Jordan 1, such as the Pony City Wings and the Saint Laurent Court Classic, those sneakers have not aged nearly as well. The difference is whilst the similar models were able to capture consumers at a point in time, the Air Jordan 1 has been able to entice consumers, old and young for over 3 decades. A shoe of its popularity so far is yet to lose it.
The biggest problem facing the Air Jordan 1's current status though is possible oversaturation, since Jordan Brand are pumping out new colorways as well as retro's releases every month, without leaving consumers bank accounts a chance to recover. Currently, the Air Jordan 1 is going through a resurgence and so Jordan Brand can get away with this, but in doing so they are jeopardizing the shoe's popularity in the near future. At this rate, Sneakerheads will soon get tired of seeing Air Jordan 1's everywhere, and its "GOAT" status may be challenged. However, again if we look at other classic models like the Air Force 1, whilst oversaturation has caused it to sit on shelves, it hasn't stopped it from remaining one of the most popular and respected sneakers on the market, with everyone from LeBron James to Billie Eilish continuing to rock it. So, although it may soon lose its status as the "GOAT" sneaker, it's highly unlikely it won't continue to be known as a classic.
In conclusion, will the Air Jordan 1 go through waves of popularity and sitting on shelves, yes, but what makes a shoe a classic. Whilst the Air Jordan 1 may not always be the coolest sneaker to rock, and sneakerheads may get tired of it from time to time, the model shall always remain a classic because of what it has already achieved, even if the future does not look as bright.